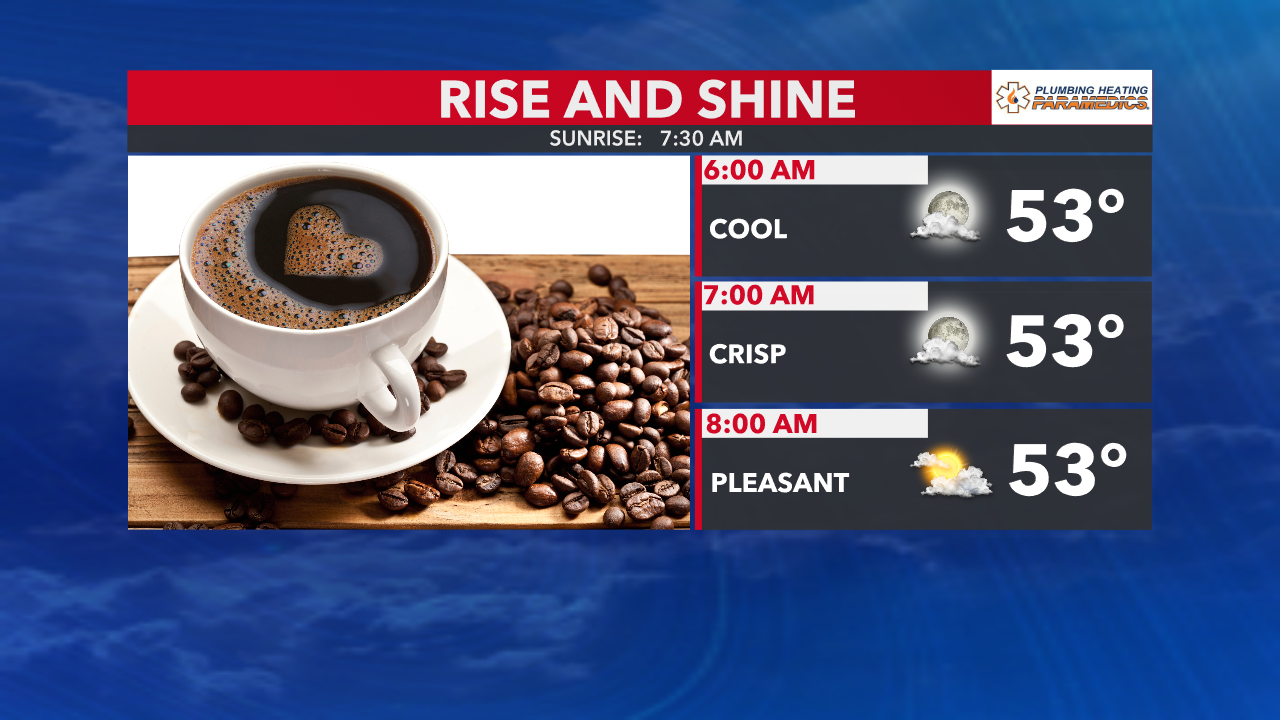 A trend to warmer; tracking stray shower north
Mainly clear skies and another cool start this Tuesday morning. Expect dry conditions and a beautiful start out the door at sunrise.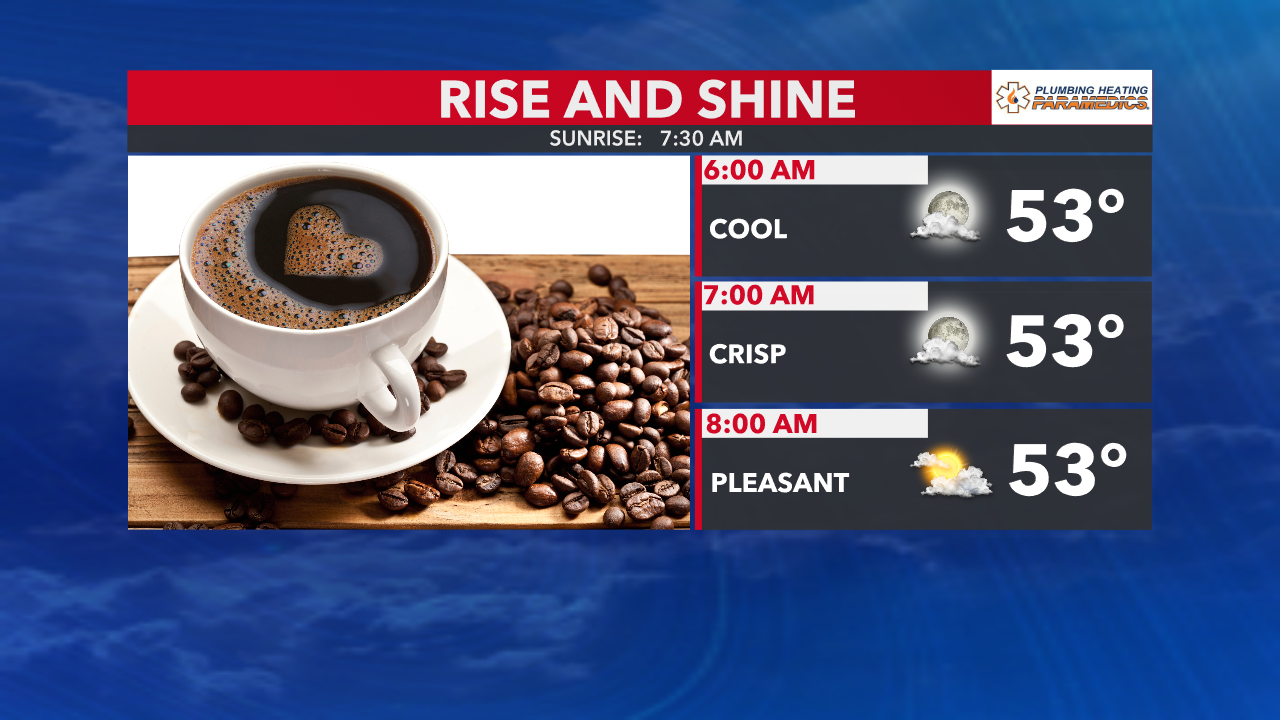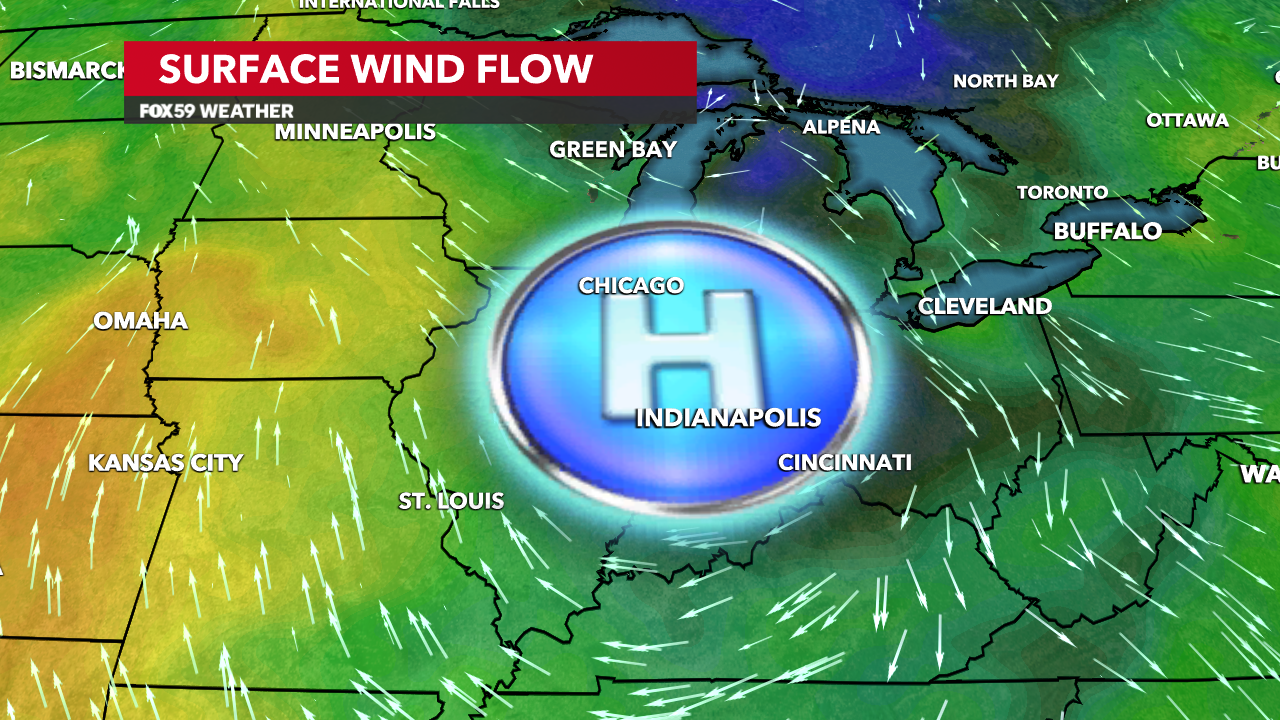 This afternoon, a mix of sun and clouds will be expected, along with light winds from the southeast at 5-10mph. Temperatures will reach the upper 70s, marking a more seasonal afternoon, as dry weather holds for most of the state. A few showers will be possible across our northern counties as a weak wave drops in from Illinois.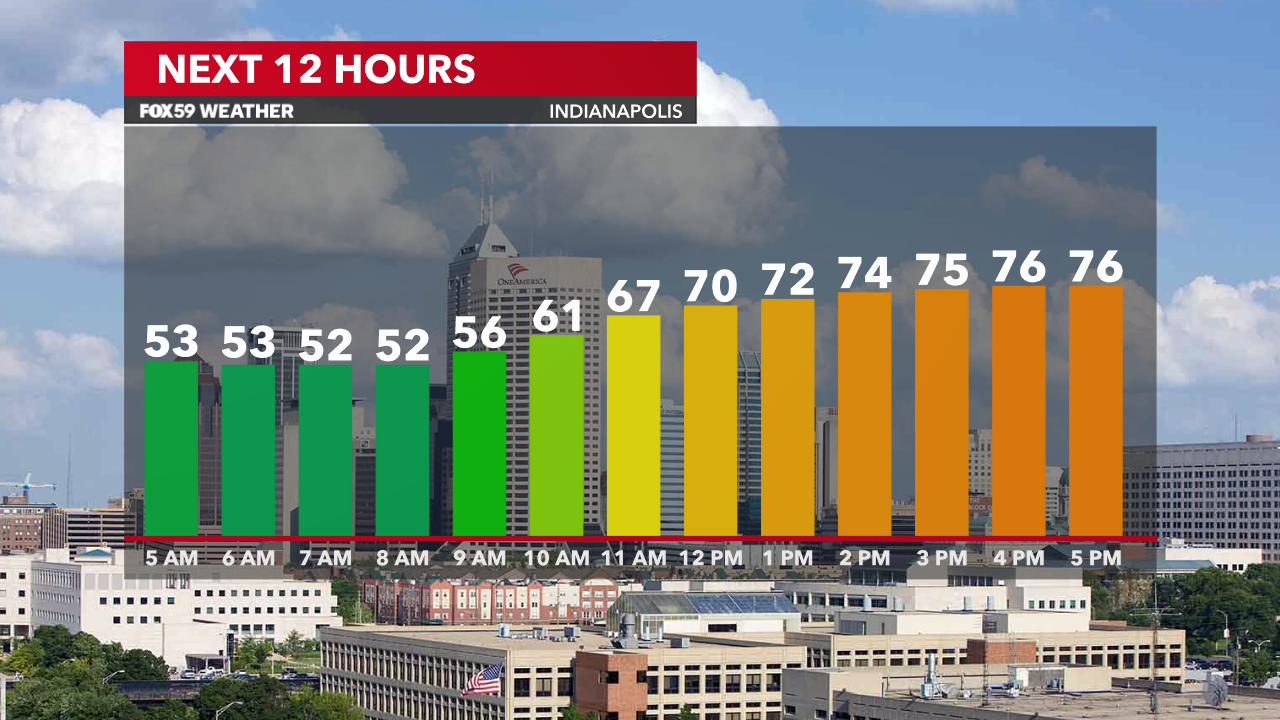 Tonight, scattered clouds will remain and another nice evening/overnight gets underway.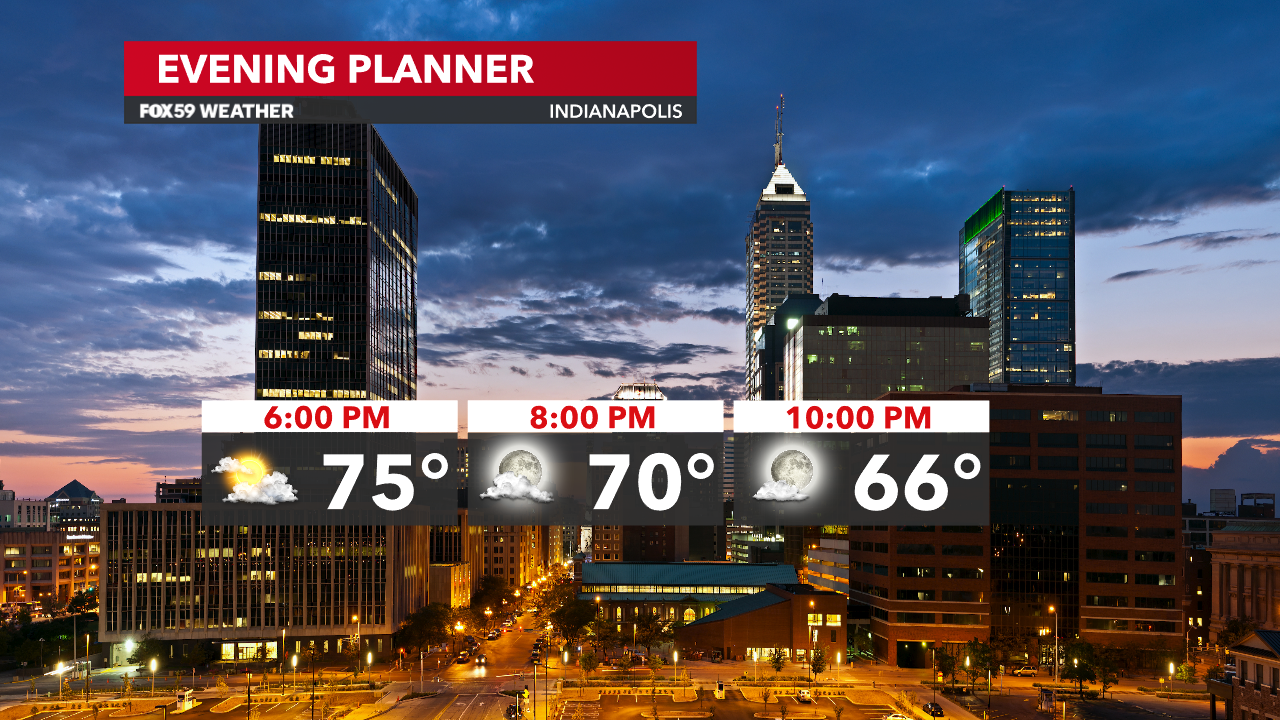 A warm-up begins tomorrow (Wednesday) as the 80s return steadily and will continue to build into the weekend. Our next rain chance is late Sunday and Monday and looks rather weak at this time. Not great news, as the abnormally dry conditions are slowly building into drought-like conditions statewide.