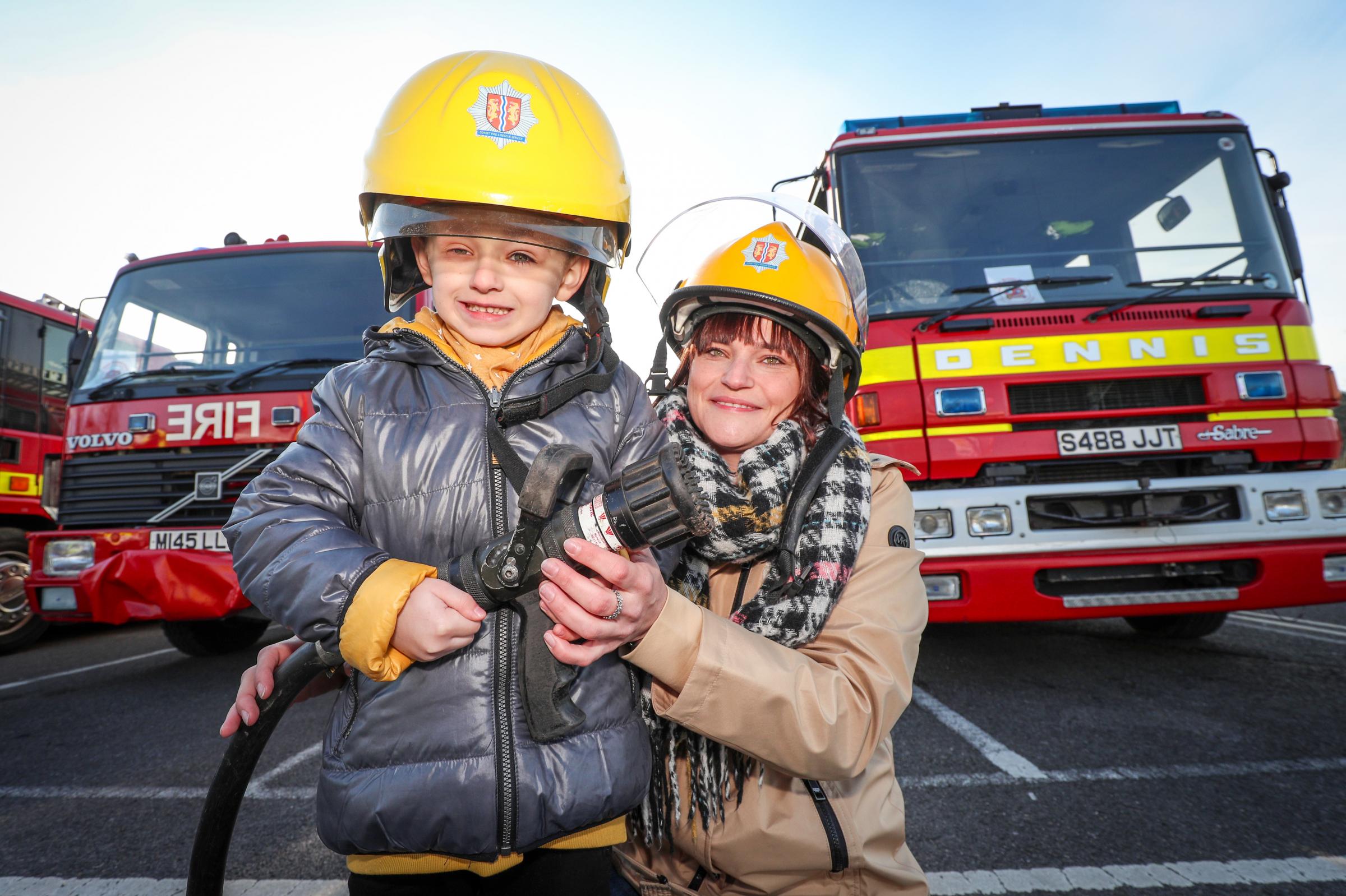 'Amazing' day sees scores of fire engines give rides to children who have gone through cancer treatment at Southampton Hospital
CHILDREN undergoing cancer treatment at a hospital in Hampshire had a wonderful day of rest as they toured more than 30 vintage fire engines.
The special day, called The Piam Brown Ward Fire Engine Adventure, returned Saturday for its 34th year.
People came from all over the country to make it a day to remember for the children and their families, all of whom have been patients or are currently being treated in the pediatric cancer ward at Southampton General Hospital.
The Piam Brown Fire Engine Adventure
Thirty-four vintage devices met at Paultons Park in Ower, before taking their sirens and blue lights on a journey across the Hampshire countryside to Totton.
Then they enjoyed a day at the theme park, with lunch and 250 pies donated by Portsmouth burger bar Monster Mick's.
Co-organizer Keith 'Jethro' Allgood, who also runs fire protection company Wessex Fire and Rescue Service, said he was delighted to see so many people donating time and services to help make the day run smoothly for the 31 families.
He said: "When you see the smiles on the faces of the families, it's amazing. It's the best of our year. It is something for the families to participate in together.
Paulina Trzcinska and her son Adam
"They're having a fantastic day. It's a total escape for them. If you can give them some hope and make them smile again, then it'll be worth it."
Keith has hosted the event for 30 years, along with Jon Vickers and Brian Pearson.
The day started 34 years ago by McCormick Recovery in Eastleigh and has been in various locations over the years, such as Marwell Zoo and Beaulieu.
Chris Cope, who runs South East Fire and Rescue, a charity that helps ex-emergency personnel and veterans, said he was honored to help.
Lola Cope
Chris, with the help of his five-year-old daughter Lola Cope, took a family in his ex-fire truck in London.
He said: "It's such a privilege to be a part of it. The families have been through so much in such a short time, but some of them are still so happy. It's a big eye opener.
"The boy we took with us loved it, it was a great day for all the families."
Paulina Trzcinska, of Bournemouth, was with her five-year-old son Adam Lewandowski, daughter Alicja, 13, and mother Wanda.
Ethan Goddard
Adam was diagnosed with cancer in his right eye when he was only three years old.
They completed treatment and rang the bell in May – a sign that he is free of cancer.
She said: "It was a great day. To be honest, it was really great.
"We weren't expecting much, so it was very emotional. Adam was in the fire truck and he loved it. When they turned on the siren, it really made it happen for him – and for all of us.
"We also had a great day at Paultons Park afterwards. It was all great."
For more information, visit facebook.com/pbfireengineadv/
Message from the editors
Thanks for reading this story. We really appreciate your support.
Please help us keep bringing you all the trusted news by sharing this story or by following and liking our Facebook page.
Kimberley Hairdresser