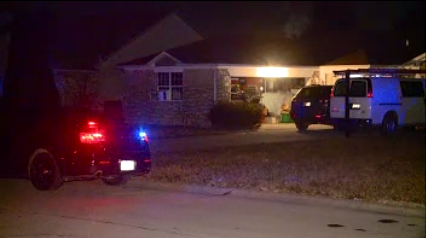 Brookfield Drive south side Indianapolis fatal double shooting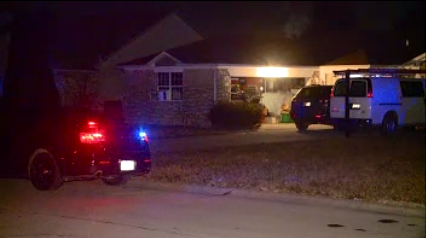 INDIANAPOLIS — A man is dead and a woman is in critical condition following a shooting on Indy's south side that also injured a pet dog.
Officers with the Indianapolis Metro Police Department were called around 10:20 p.m. to the 5000 block of Brookfield Drive for a person shot. This is a residential area near the intersection of Stop 11 and Emerson Avenue on the city's south side.
Upon arrival, IMPD officers found an adult male and an adult female suffering from apparent gunshot wounds inside a house. The man, police said, was pronounced dead at the scene while the woman was taken to a local trauma center in critical condition.
Once the woman was taken by EMS, IMPD officers began rendering aid to a dog on scene that was also shot. The dog's condition is not currently known but police said animal control is on scene to help the animal.
IMPD homicide detectives are investigating the shooting. Police on scene said that they believe the incident is isolated and that there is no suspect at large.
Officers said that it is currently unknown what happened leading up to the shooting or what relationship exists between the man and woman who were shot.
This is a developing story.