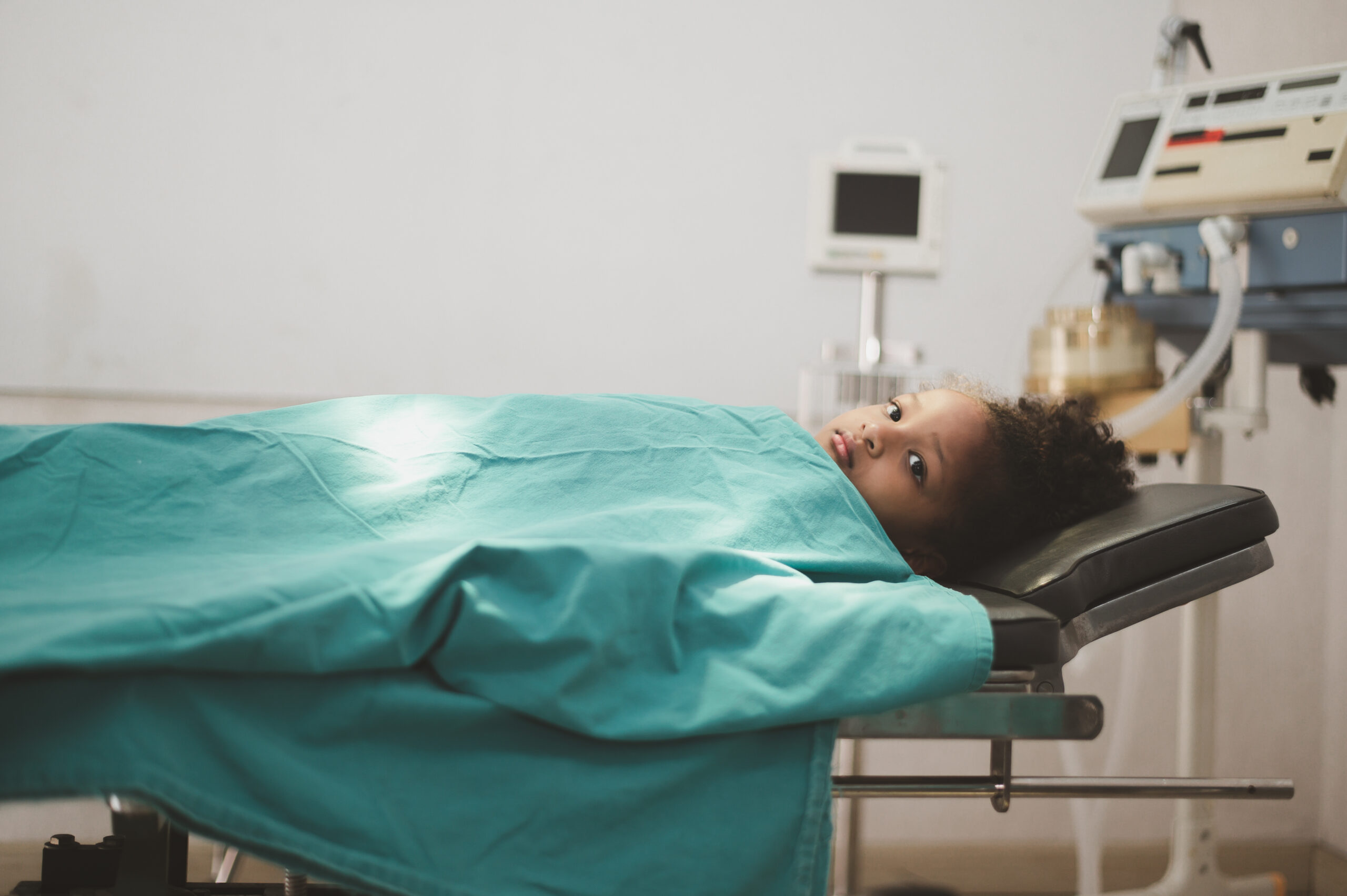 Cancer: Wilms tumour common in kids but difficult to detect
Despite Wilms tumor – a cancer of the kidney that usually occurs in children and very rarely in adults – is the second most common cancer in young children in South Africa, there are several factors that prevent early diagnosis. stand away.
Professor Janet Pool of the Department of Pediatrics and Child Health at the University of Witwatersrand (Wits), said Wilms tumor is responsible for 11.9% of childhood malignancies in the country. It has a female predominance and is more common in children of African descent.
"The Wilms tumor is responsible for between 6-7% of all childhood cancers and between 85-90% of all kidney tumors. About 70% of children are diagnosed between the ages of one and five with a peak incidence at three to four years," said Poole.
Poole spoke at the Childhood Cancer Foundation South Africa (CHOC) webinar on Wednesday. The discussion focused on increasing knowledge about diseases with the hope of reducing the mortality and morbidity of children with cancer.
The World Health Organization (WHO) states that an estimated 400,000 children and adolescents aged 0-19 years develop cancer each year. The most common childhood cancers are leukemias, brain cancers, lymphomas, and solid tumors such as neuroblastoma and Wilms tumors.
According to Poole, there are many factors that stand in the way of early diagnosis, including myths and beliefs.
"Cancer in children is sometimes undiagnosed and untreated. A lack of specialized medical services and geographic locations also play a role, as does a lack of awareness in the health profession. Myths and beliefs add to the challenge," she said.
Father's first hand experience
Duncan Mudau* from Thohoyandou in Limpopo noticed that his 7-year-old son's belly was getting bigger every day. He never suspected anything wrong with the then three-year-old and never sought medical attention.
"When my son was three, he complained of stomach cramps and refused to eat. But we never thought it was anything serious, even though his stomach seemed bigger. However, one day he started to cry and told us that he was in severe pain when he urinated," said Mudau.
"It was at that point that we decided to take him to a local clinic. The nurses told us to rush him to Tshilidzini Hospital, where a doctor immediately examined him. They told us to keep him in the hospital to run some tests," the 28-year-old father added.
Mudau, who is unemployed, said he got the shock of his life when he was told his son had Wilms tumor. The little boy was rushed to Limpopo Provincial Hospital in Polokwane for urgent surgery.
"When they told us the news, it broke my heart because I didn't know anything about the condition. They told us it's common in children and they need to remove the affected kidney," Mudau explained.
He added: "Luckily they assured us that everything will be done for free as his mother and I are unemployed. Everything went well and only some scars from the procedure remain. He has made a full recovery and is even doing well in school."
Varying Symptoms
According to the Mayo Clinic, the signs and symptoms of Wilms tumor vary, and some children don't show obvious signs. But most experience:
Abdominal distention, swelling or pain Fever Blood in the urine Nausea or vomiting Constipation Loss of appetite Shortness of breath High blood pressure
According to Poole, surgery is the essential first step during treatment and essential for healing.
"The surgery should be performed by an experienced pediatric surgeon and no laparoscopic surgery should be performed as the entire abdomen must be examined. The approach should be through a large abdominal (not lumbar) incision as the kidney and tumor are wide and- bloc must be excised, along with the adjacent lymph nodes and peritoneal tissues," she explained.
A Wilms tumor they said and don't worry it's a common childhood tumor, at the time I wasn't really feeling better anyway my kid had cancer. #getbeautosloan #cancer pic.twitter.com/9jXgzjBdon
— Beau's fight against cancer (@getbeautosloan) January 13, 2022
Mudau* urged other parents to seek immediate medical attention if they think something is wrong with their child.
"I never took it seriously when my son told me he wasn't feeling well. If I had taken him to a clinic sooner, he might still have both his kidneys. But due to my ignorance he only has one now," he said