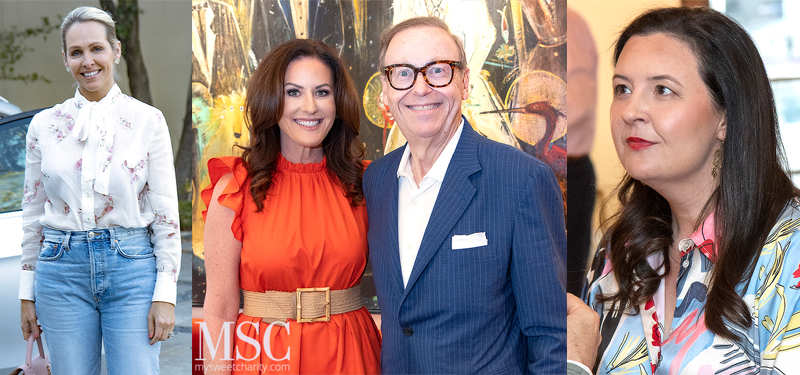 Children's Cancer Fund Gala Patron Party Hostess Was MIA With The Best Intentions
The weather was so perfect it was disappointing that the hostess was MIA for the 2022 Children's Cancer Fund Gala patrons party on Thursday 31st March at the Stodghill Estate. According to the host Steve Stodghillhis mother Pat Stodghill hadn't been feeling well and her daughter-in-law, Anne Stodghill, wanted to make sure Pat was taken care of. So Anne took Pat to the doctor where Pat was immediately put on a regimen to speed up her recovery. However, after two years of social distancing, Anne was not planning to attend the event that children recovering from cancer could attend. Fortunately, Steve and his cousin "Chef Jakehad all bases covered.
As if this challenge wasn't big enough for the invite-only event, earlier in the week the air-conditioned mansion was filled with great movie memorabilia on the fritz. As Anne described it, "We woke up in an inferno." But even the smartest air conditioning systems don't mess with Ms. Anne. After weathering the tornado chaos of 2019, Anne got that air just right.
Jennifer Arthur and Steve Stodghill Monica and Brent Christopher Meredith Land Amanda Shufeldt Artful chandelier The spread on the dining table
Under the artful chandelier was the party all set for guests like honeymooners? Monica and Brent Christopher† Laran O'Neill† TK customerExecutive Director of the Children's Cancer Fund Jennifer ArthurKXAS co-anchor Meredith Land and Children's Cancer Fund Gala Chair Amanda Dillard Shufeldtwho arrived early with husband Charlie Shufeldt en route.
Haylie Geraci and Steve Stodghill*
But the real highlight was provided by CCF alumna Haylie Geracic† It seems that during the chemotherapy treatments, her artistic juices were flowing. The result was a work of art that she presented to Steve. Always a lover of art and always on the lookout for budding talent, Steve quipped, "I'll be your agent for all your commissioned work."
In less than a month, the group of patrons would join honorary co-chairs Troy Aikman and Roger Staubach and a host of celebrities on the runway with youngsters like Haylie at the Hilton Anatole for the Gala on Friday, April 22, to support their fight against childhood cancer.
*Photo provided by Children's Cancer Fund