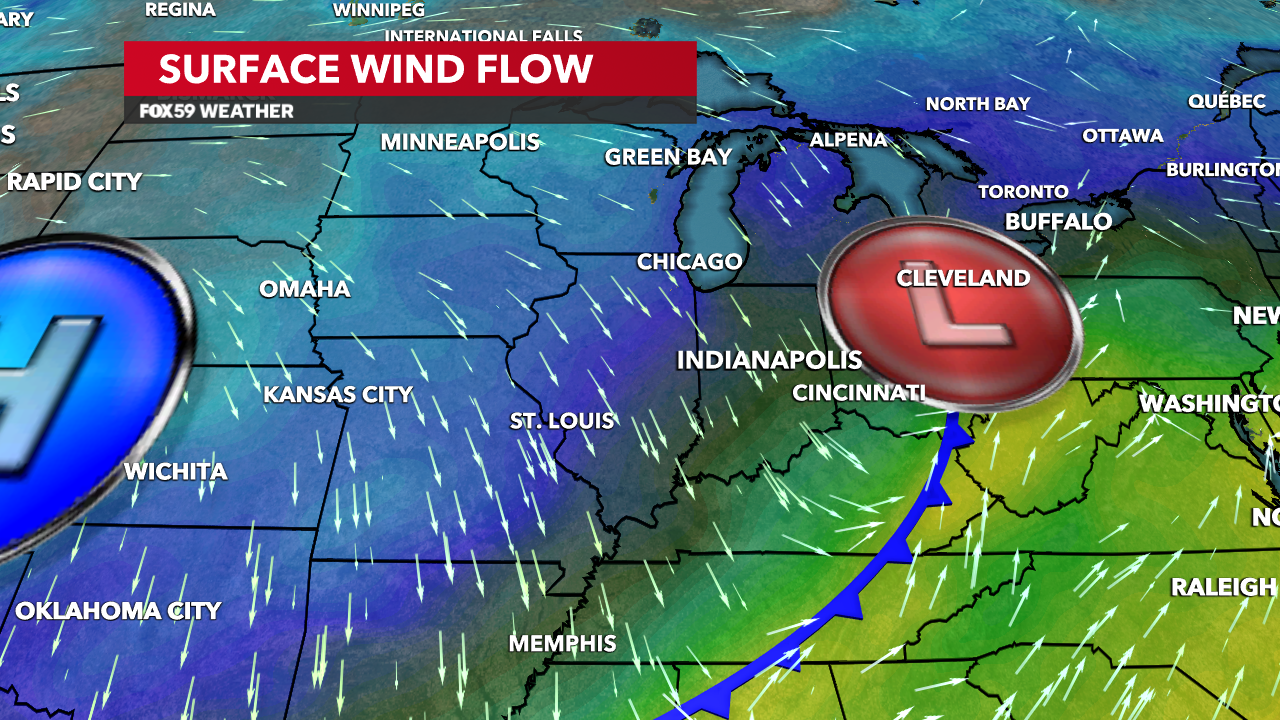 Cold shot is here; tracking a few flurries for Halloween
Early showers are winding down but some patchy drizzle will linger through mid-morning, as low clouds slowly push east! A blustery, damp start to this Monday morning will make for a cold feel out-the-door, as temperatures hover in the lower 40s and upper 30s.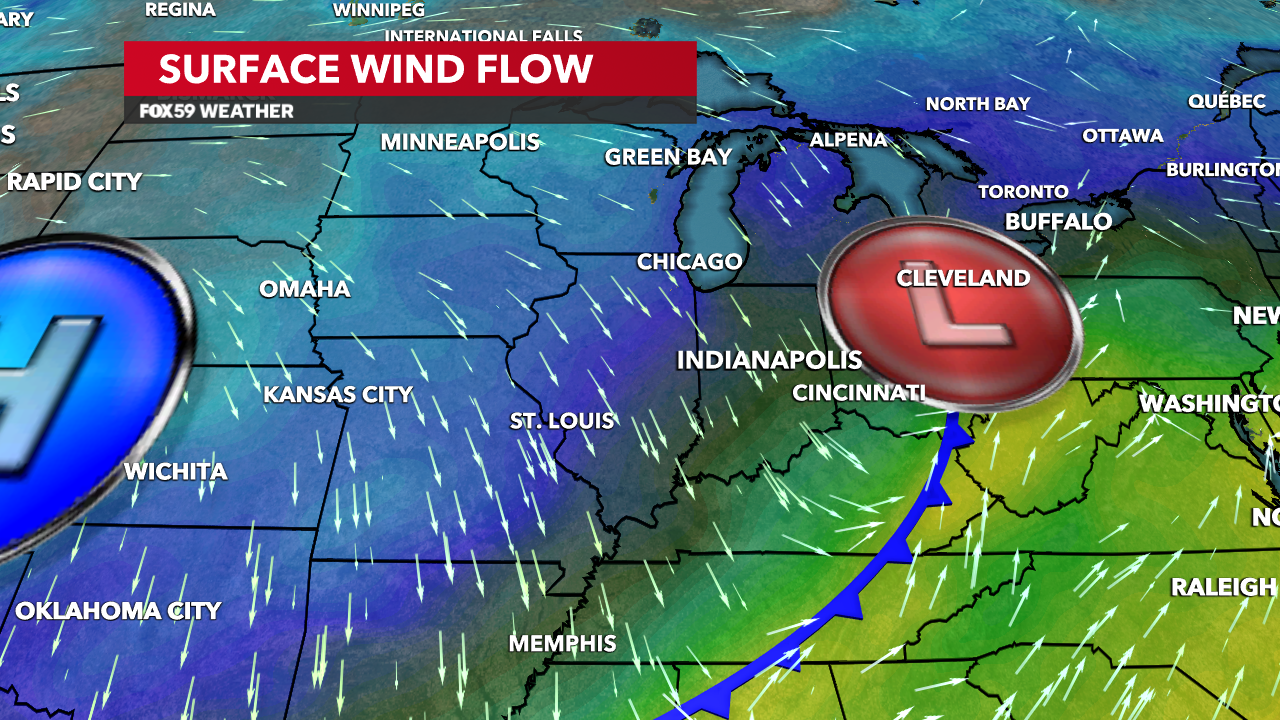 Bright sunshine will be building back in today on breezy, northwest winds at 12-18 mph. The sunshine will be welcomed news after a rather overcast weekend but little warmth will return under those blue skies. Expect afternoon highs reaching the middle 40s, which is 15° below average for late October (59°) and a coat needed all day.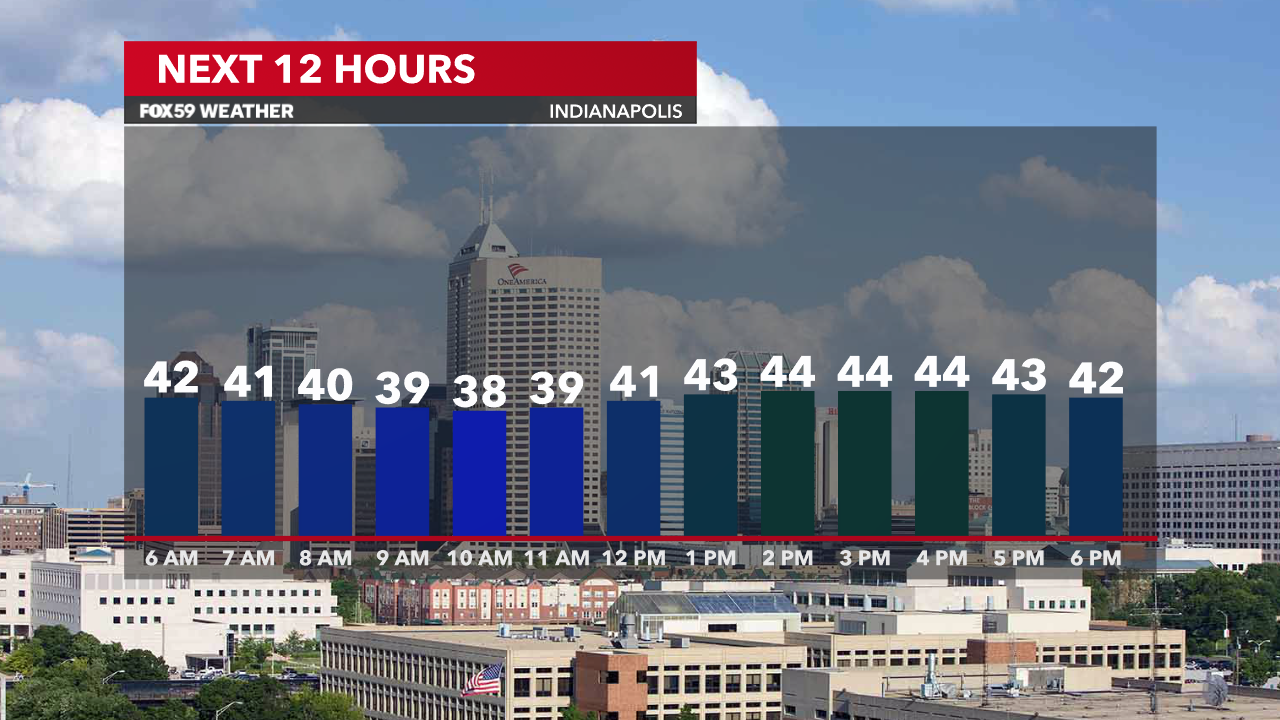 Skies will be clear tonight and temperatures will plummet! A FREEZE WARNING will go into effect from 10pm through 10am and for most end the growing season, as temperatures fall into upper 20s.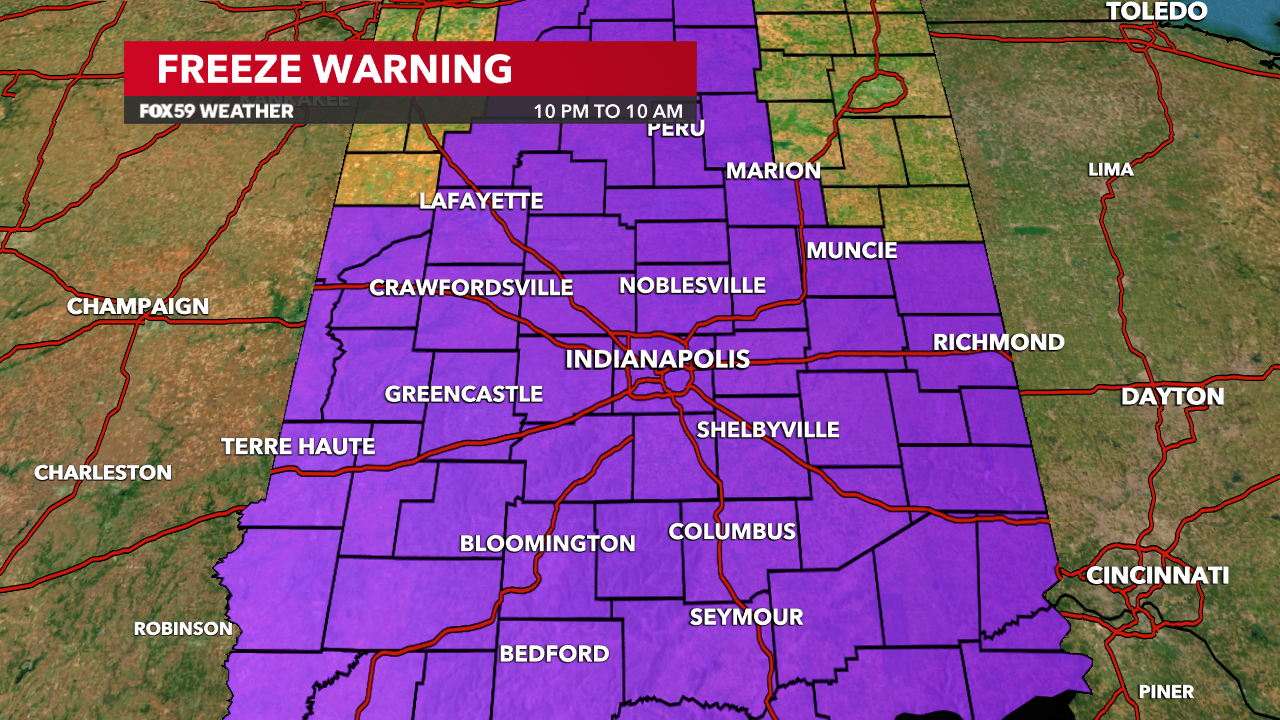 Tomorrow will bring additional sunshine before another cold front arrives late afternoon and into the evening. Temperatures for Halloween afternoon will barely reach the lower 40s, as clouds gather and a few flurries pop-up on radar for the early evening. No accumulations are expected but wind chills will be a factor and all the layers will be needed during those trick-or-treat hours. Here is your breakdown below: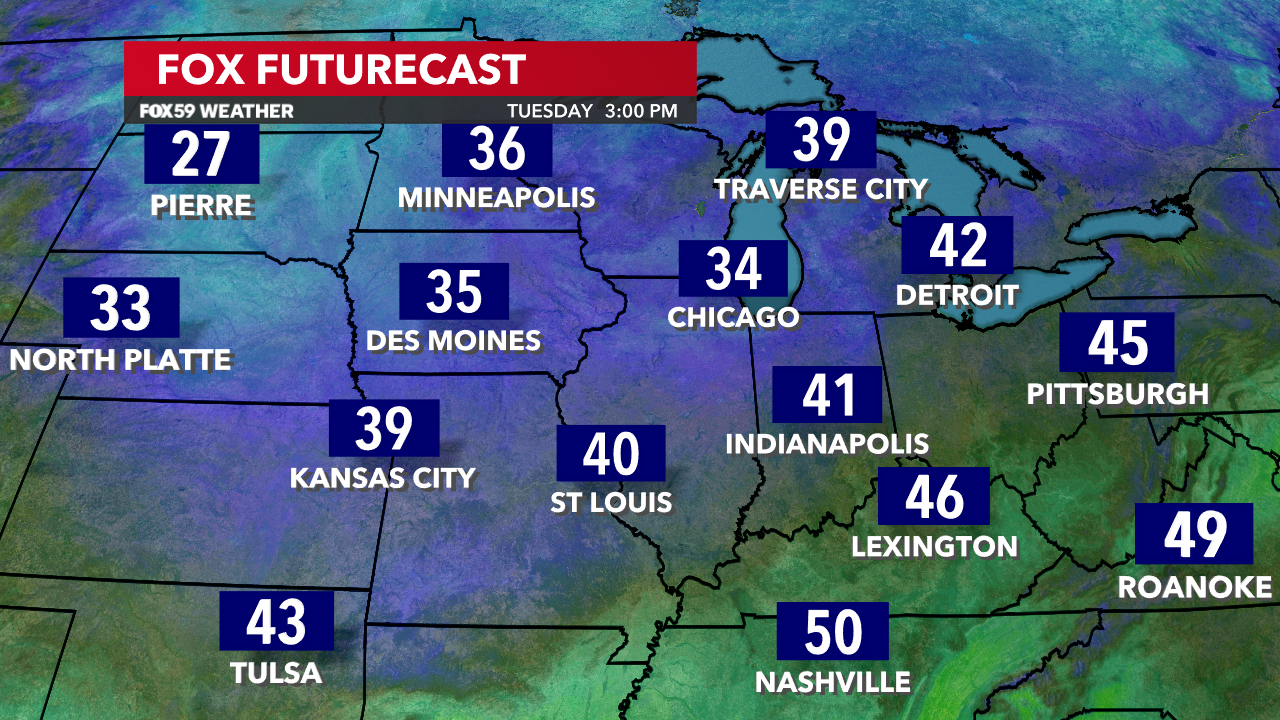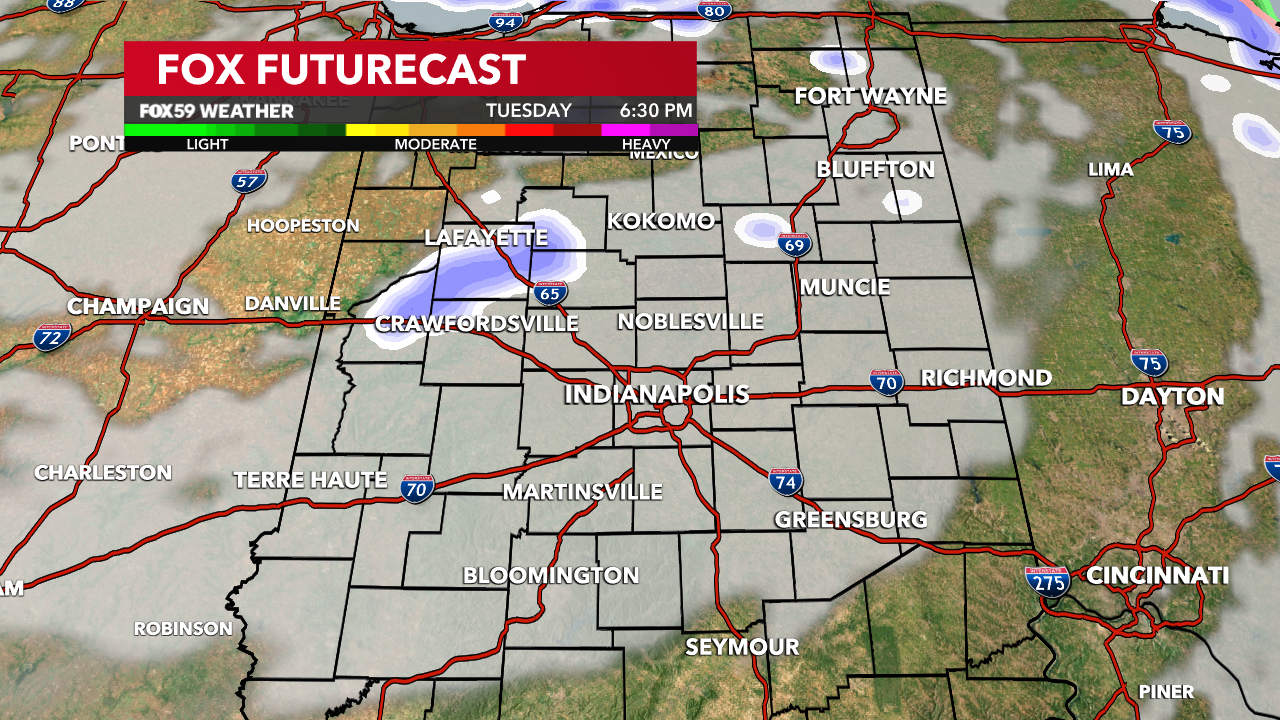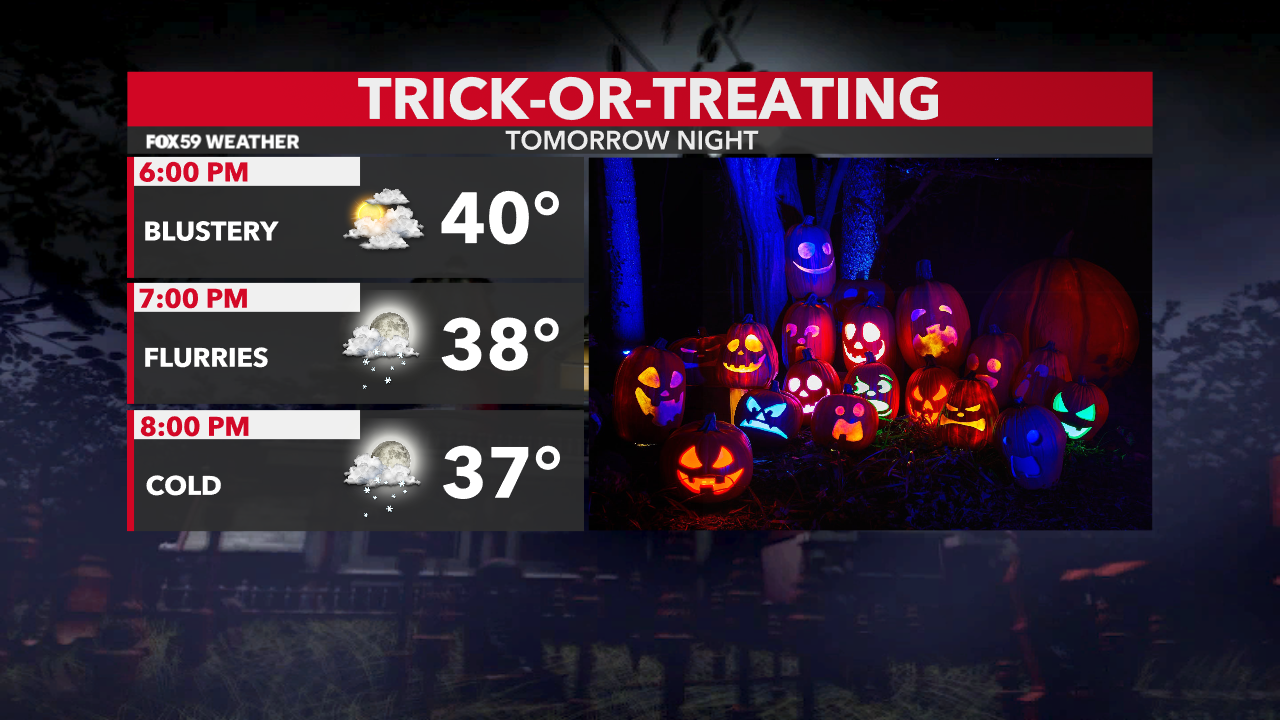 The rest of the week will bring sunshine and a slow warming trend with highs becoming more seasonal by late week.