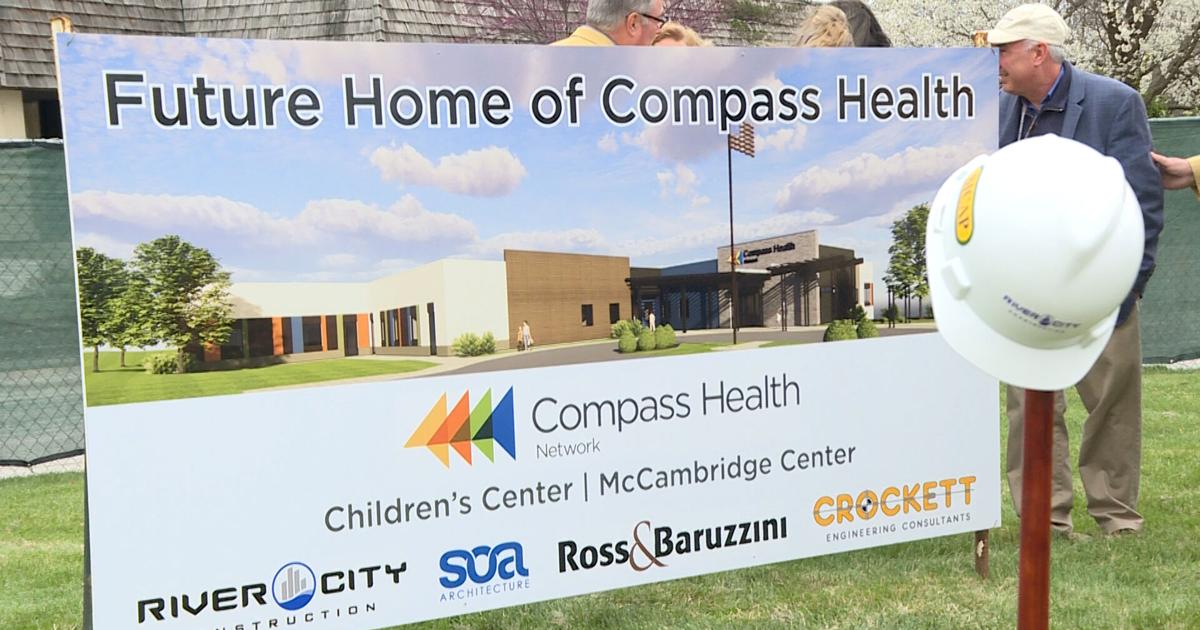 Compass Health breaks ground on new pediatric center in Columbia | Mid-Missouri News
COLUMBIA – Compass Health Network broke ground on Thursday in a project to build a new pediatric center in Columbia.
The 57,000-square-foot facility, located at 200 Portland Street, will provide pediatric services including pediatrics, dental and psychiatric outpatient therapy and testing.
Compass Health held a groundbreaking ceremony for its new children's center in Columbia on Thursday.
Compass Health Network CEO Tim Swinfard said he looks forward to providing an integrated facility to provide health care for children.
"Right now, we've leased some facilities in the city that don't allow the services to be as integrated and in the same place," Swinfard said. "Children may have to move from one building to another to get their primary care visit in one building and their medical visit in another."
The new facility will be the new home of McCambridge Women and Children's Treatment Center, which will move from its current location in Columbia, as well as Compass Health's pediatric and family medicine clinic on Broadway.
The new center will begin providing services in April 2023.