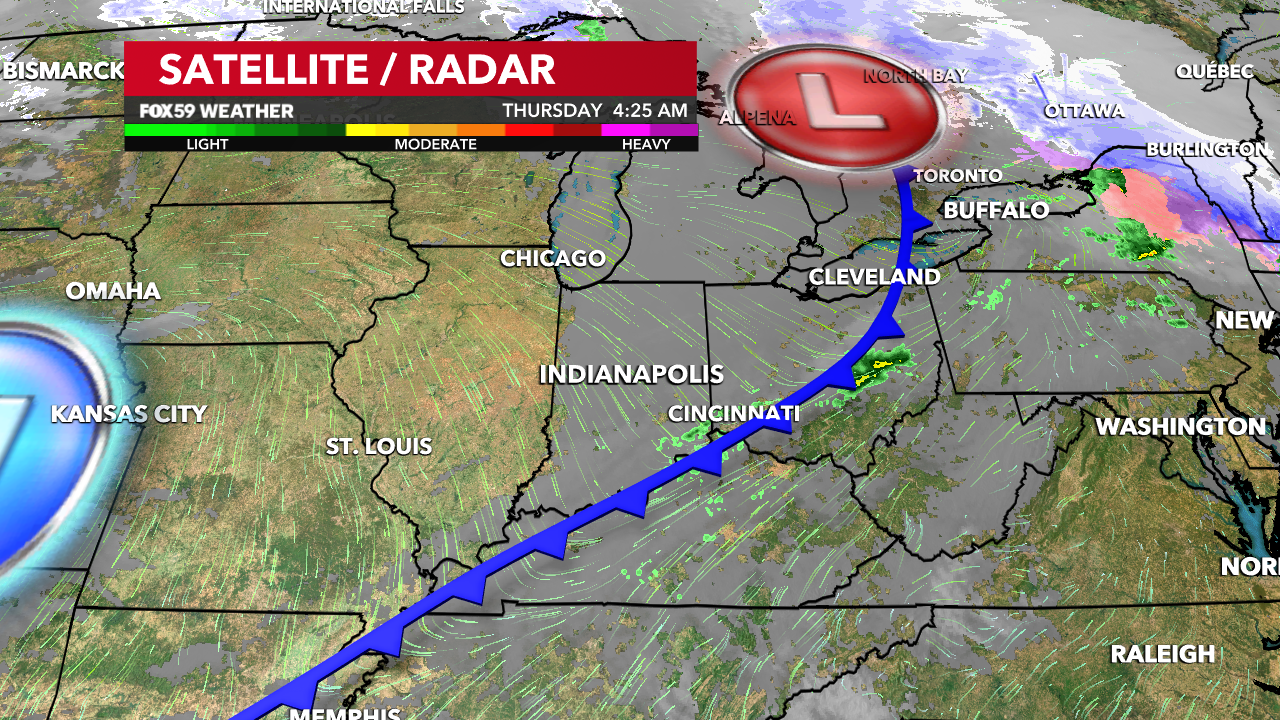 Cooler flow returns, back to seasonal
Early clouds will be decreasing and sunshine will be building through the day, while cooler, seasonal air has returned. Out-the-door, expect temperatures in the upper 40s/lower 50s at sunrise, and a coat will be needed but for November, these temperatures are not too bad! After scattered showers overnight, rain chances are now coming to an end, too, from the west to the east!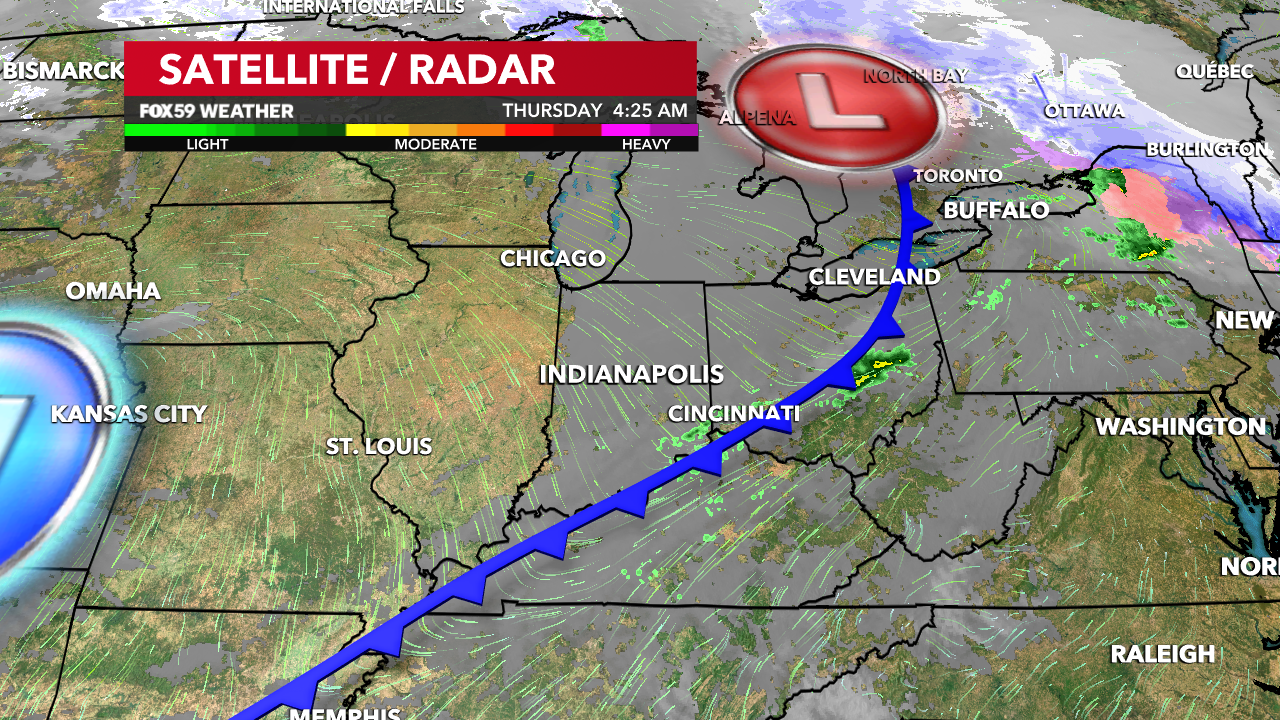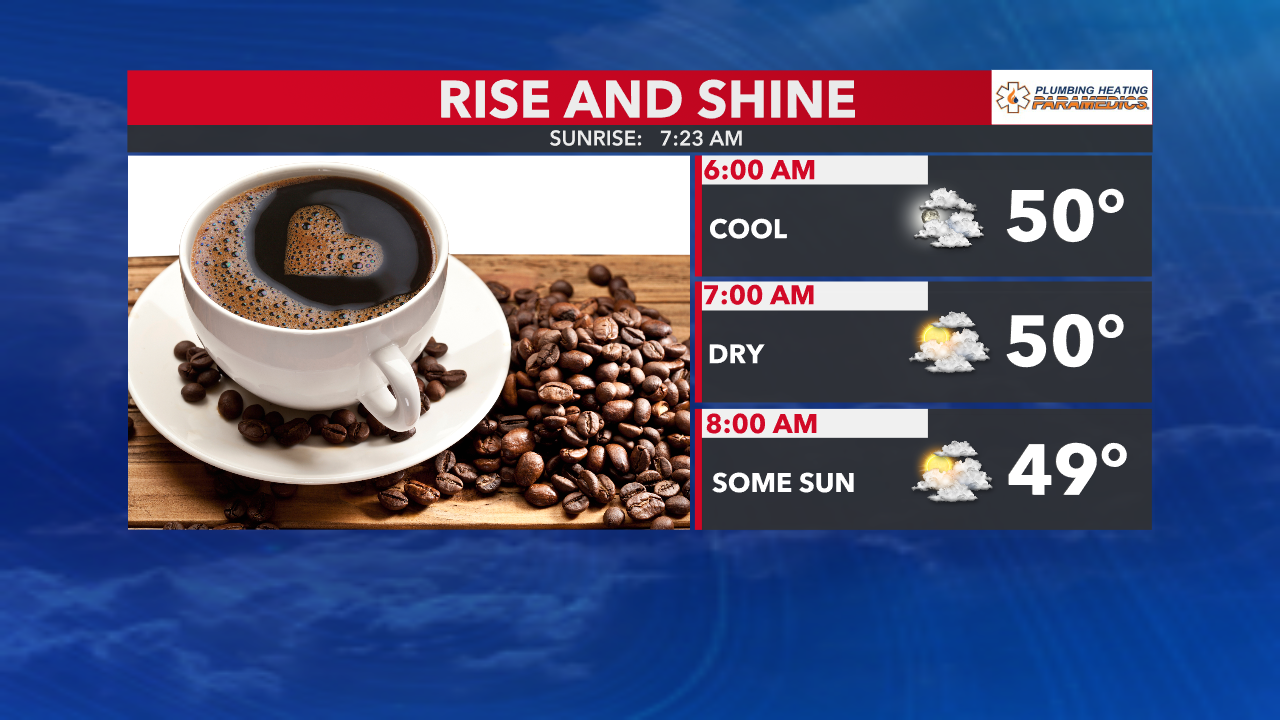 This afternoon, plenty of sunshine will be enjoyed and a slow rise in temperatures is expected as highs reach the upper 50s. Nearly 20° cooler than yesterday, but exactly where we should be for this time of the year.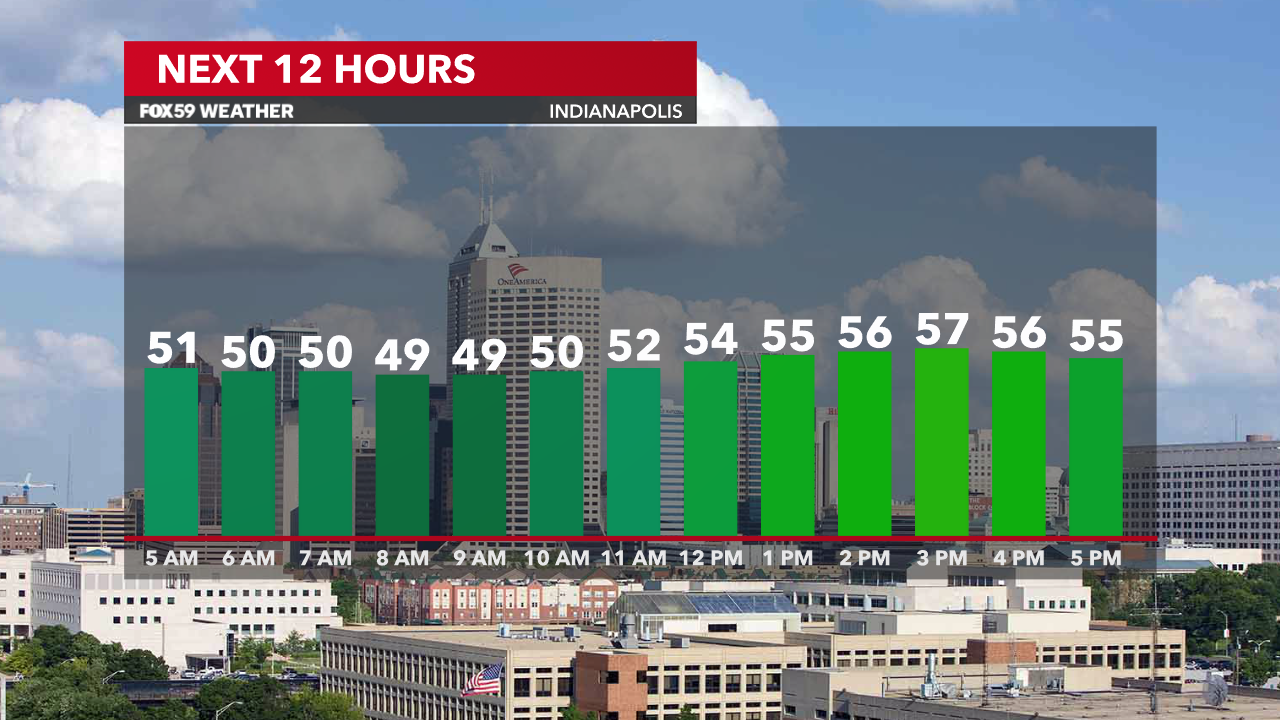 All weather models indicate that a long, dry stretch is underway for the weekend and beyond! Although cooler at times, the pattern remains very quiet! So far, November has produced only .09″ of rain, all that coming last night! The moderate drought remains for southern sections of the state and abnormally dry conditions here locally; look for that to spread over the next 7 days!