Getting Kids 5-11 Vaccinated Will Rely On Pediatricians, Local Health Experts Under White House Plan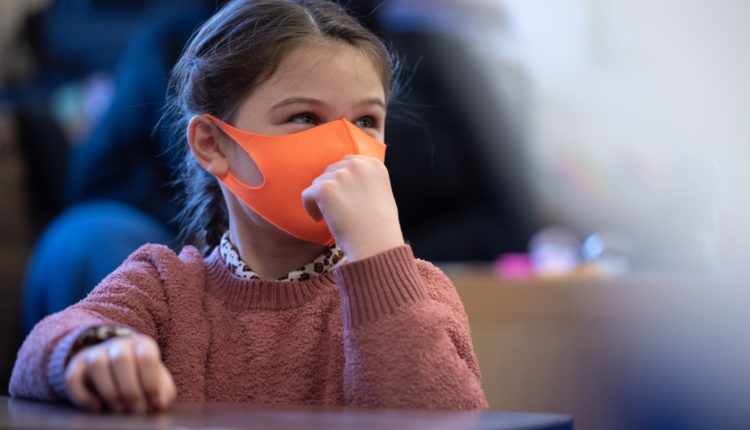 CHICAGO — The White House explains its plans for vaccinating children ages 5-11 against COVID-19.
The Pfizer injection is expected to be approved in the coming weeks for that age group — which includes about 28 million children — while other vaccines are in the pipeline.
According to a New York Times report, the Biden administration expects the campaign to support local health departments.
That follows what Chicago's leaders have planned for local kids.
Local officials have long planned to vaccinate younger children, said Dr. Allison Arwady, chief of the Chicago Department of Public Health, at a news conference last week.
Chicago Public Schools has 34 clinics in schools where children may be able to get their injections, CEO Pedro Martinez said at the news conference. They will also work with partners "to strengthen where we have gaps."
But the school district is still working with the health department and others to come up with a full plan, with more details in the next two weeks, Martinez said.
Chicago already has a "strong" child vaccination network, as there are hundreds of pediatricians who regularly vaccinate children against various diseases, Arwady said. Officials have also worked to ensure pharmacy workers are trained to vaccinate children, she said.
And the city may return larger vaccination sites to City Colleges to meet the demand for injections among children ages 5-11, Arwady said.
"Every day we are in talks with CDC and partners, making a specific schedule to make sure there is proper distribution," she said.
Arwady has previously said she expects Pfizer to be approved for younger children this fall, although officials must first thoroughly review the data to make sure it's safe. Children are likely to receive a lower dose than older people, she said.
"I can't tell you for sure what day" the vaccines will be approved, Arwady said. "We always have to wait for the FDA and then the CDC to have that full guidance. And I want to make sure we have all the safety data to present to parents."
vaccinations:
• In Illinois, about 7.1 million people — or 56.38 percent of the state's 12.7 million people — have already received their vaccines against COVID-19, according to state data.
• The state administers 29,374 doses of vaccine per day, based on a seven-day moving average.
• Illinois and Chicago administered at least 15,132,881 vaccine doses of the 18,146,865 delivered to them.
• City data shows that more than 1.58 million Chicago residents — or 58.9 percent of all residents — have been fully vaccinated, and 64.1 percent of all Chicago residents have received at least one shot.
Anyone 12 years and older is eligible for vaccination in Chicago.
Vaccinations against COVID-19 are free and do not require insurance. Anyone can call the city's coronavirus hotline at 312-746-4835 to learn more about how and where to get vaccinated in their community.
The numbers:
• Thirty-six Illinois residents have died from COVID-19 since Tuesday.
• At least 25,527 people have died from COVID-19 in Illinois, and another 2,817 deaths are likely related to the virus, the state said.
• The state has reported 2,447 cases since Tuesday. That brings the total number of confirmed cases in Illinois to 1,675,793.
• As of Tuesday, 114,281 tests have been reported statewide. A total of 34,208,215 tests have been reported in Illinois.
• The Illinois seven-day positivity rate was 1.9 percent. The figure represents the percentage of people who tested positive under recent tests. Tuesday it stood at 2 percent.
• Illinois' seven-day test positivity rate, which measures the percentage of tests that were positive, was 2.3 percent. Tuesday it stood at 2.4 percent.
• As of Tuesday evening, 350 people with COVID-19 were in the ICU and 165 people with COVID-19 were on ventilators in Illinois.
• Six deaths have been reported in Chicago since Tuesday. There have been at least 5,861 deaths from COVID-19 in Chicago. The city sees an average of more than three deaths a day, 21 percent less than a week ago.
• Chicago has reported 408 confirmed cases since Tuesday. It has had a total of 324,133 confirmed cases. An average of 287 confirmed cases are reported per day, a 12 percent decrease from the previous week.
• Chicago testing is down 10 percent since a week ago.
• Chicago's positivity rate was 2 percent, unchanged from the previous week.
Block Club Chicago's coronavirus coverage is free to all readers.
Subscribe to Block Club Chicago, an independent, 501(c)(3), journalist-led editorial team. We earn every dime reporting from Chicago's neighborhoods.
Already subscribed? Click here to support Block Club with a tax-deductible donation.
Listen to "It's All Good: A Block Club Chicago Podcast" here: