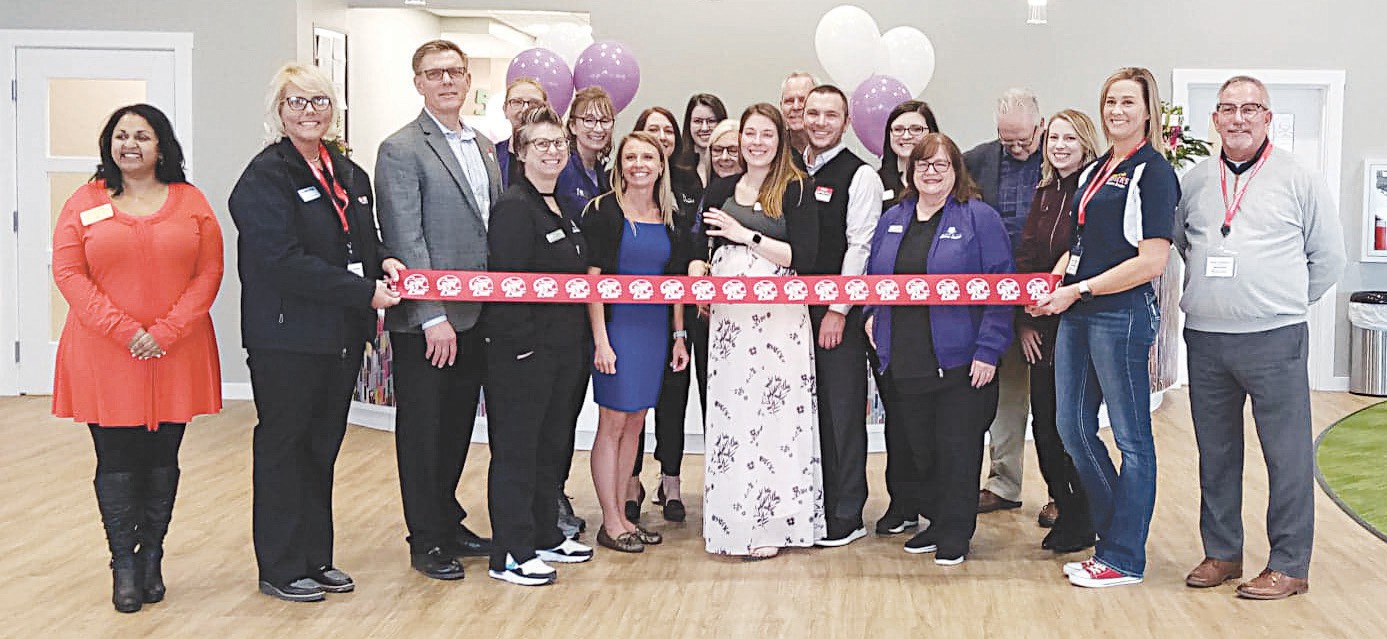 Grand Blanc Pediatric Dentistry opens new office
GRAND BLANC TWP. — When Leigh LaForest, president of the Grand Blanc Chamber of Commerce, first walked into the lobby of the new Grand Blanc Pediatric Dentistry office, she couldn't believe her eyes.
"Normally I have no words," said LaForest. "My mouth just dropped open. There are so many bright things. I wish I was 4 years old again so I could come here to the doctors."
On Thursday, April 7, LaForest and other members of the chamber joined owner and chief dentist Dr. Kate Ratliff, her family and staff, in a ribbon cutting ceremony to celebrate the official grand opening of the new office at 7185 Fenton Road.
From the gigantic functioning "Lite-Brite" and the towering wooden artworks that resemble trees, to the wall of gumball machines that dispense rewards and the tiny doors for the tooth fairy, the office is designed to allay children's fears and make dental visits more enjoyable. to make .
The facility includes 13 patient care rooms, each with a different theme, such as hot air balloons, owls, airplanes, astronauts, and more.
"Each of the patient rooms is themed to grab the patient's attention, and TVs above the operating chairs keep the focus on kid-friendly shows to make their visits quick, focused and easy," Ratliff said.
There is also a barrier-free area and a specially designed baby care area for treating patients with lip and tongue ties and other tied up oral problems, as well as a breastfeeding/pumping area.
Grand Blanc Pediatric Dentistry employs almost exclusively female mothers who can assist the parents of patients with the dental treatment options that are best for their children.
A patient, kid-centric open house will take place on June 25 with food trucks, princess and superhero performances, face painting and other fun activities.
Grand Blanc Pediatric Dentistry is accepting new patients and more information can be found by calling 810.694.2770 or by visiting www.grandblancpd.com.