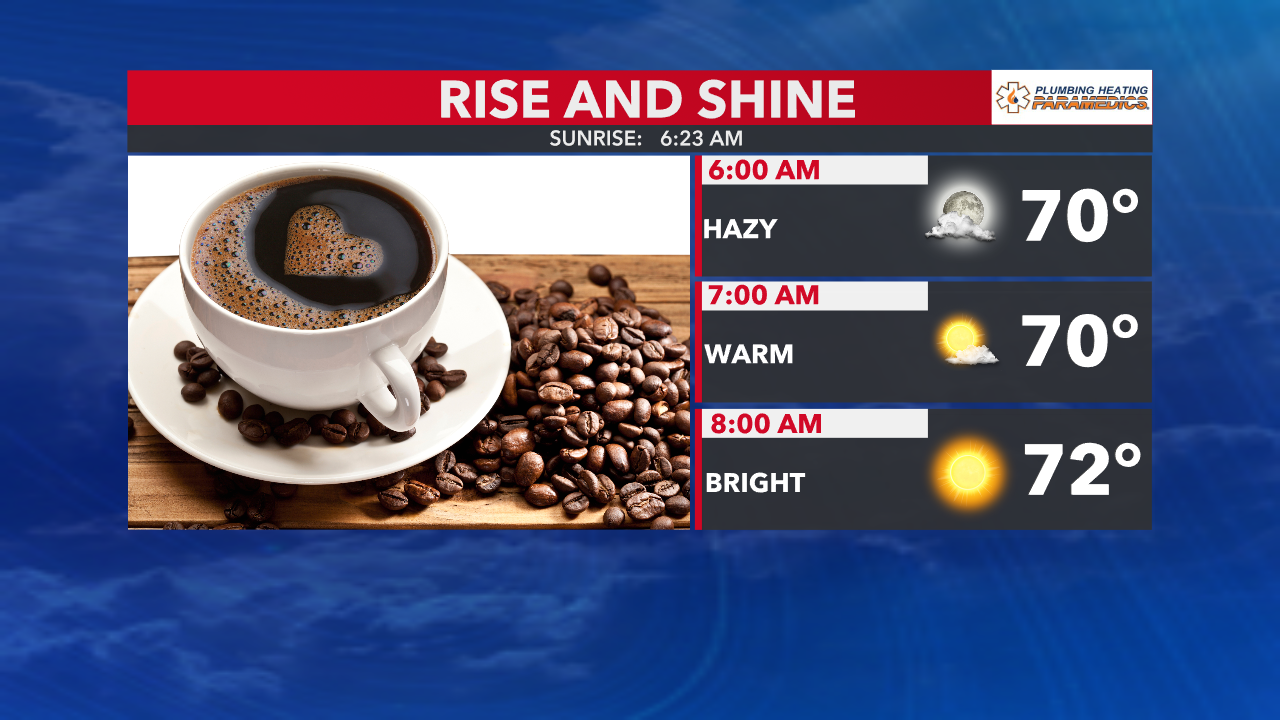 Hot one today, storm chances arriving late
Hazy skies and warmth to start our Wednesday morning. High humidity will be felt out the door, under mainly clear skies and sticky dew points. Bright sunshine is expected at sunrise and intense heat will build throughout the day.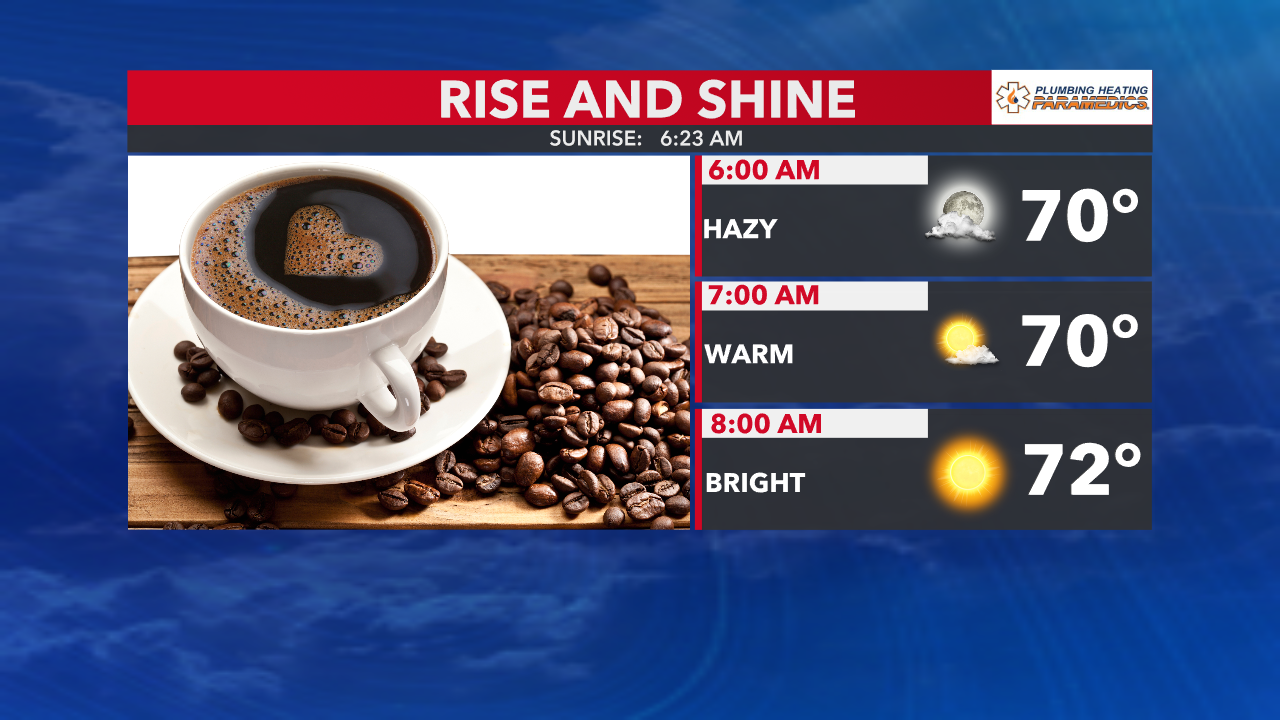 This afternoon will be hot, as the 90s return again by 3:00 p.m. Our UV index will be running very high too. Be sure to have that sunscreen and find some shade. Winds will remain light from the southwest at 5-10 mph.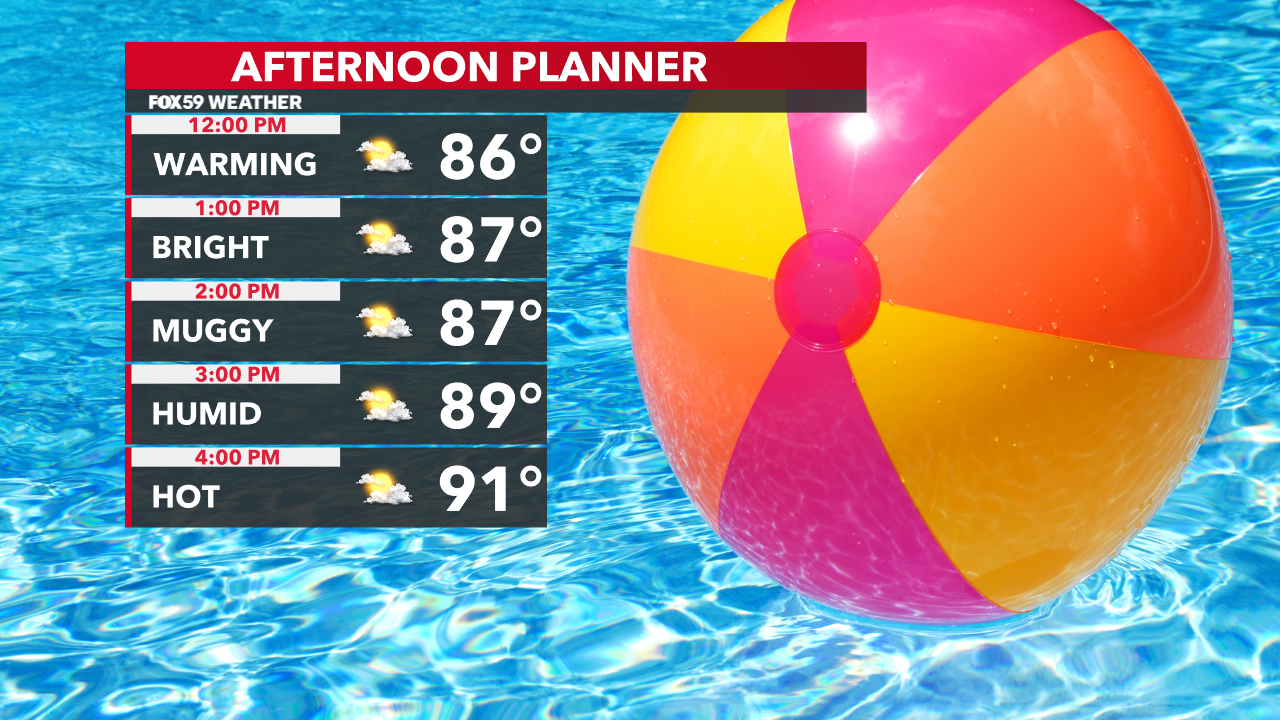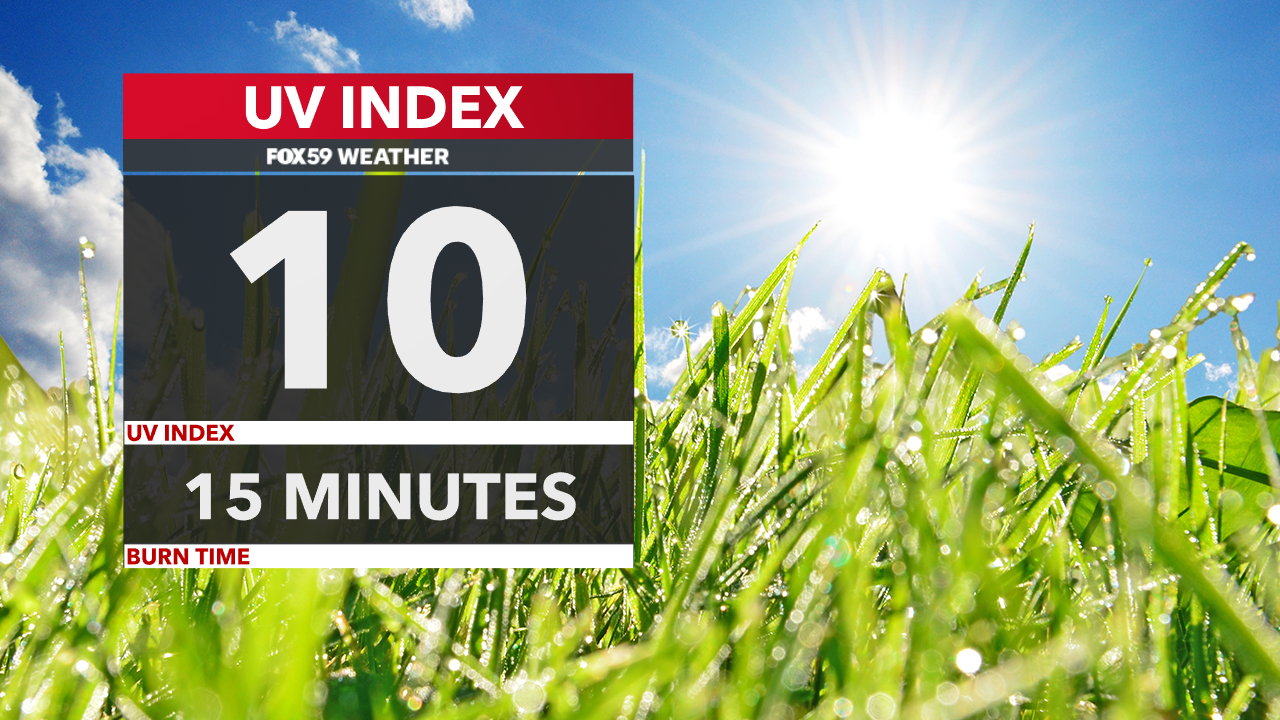 Late tonight, clouds will increase and scattered storm chances will rise late and into the overnight. A few storms could be strong with intense lightning, gusty winds, and small hail.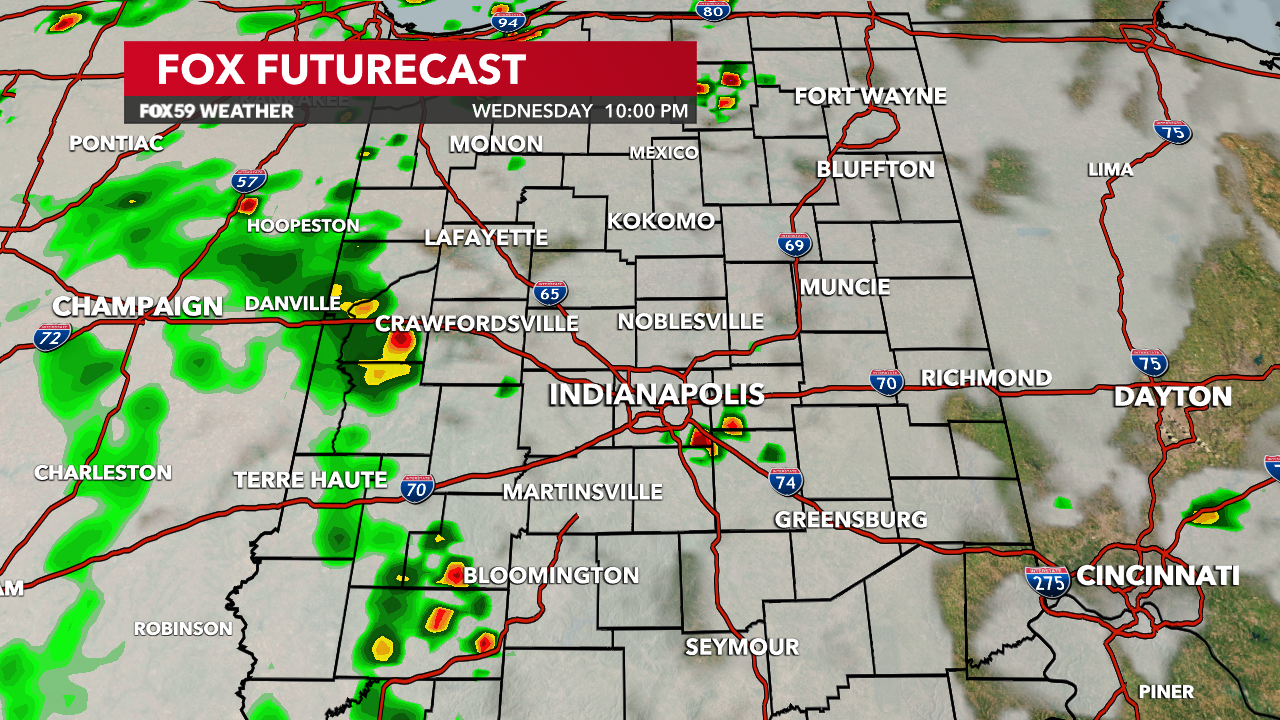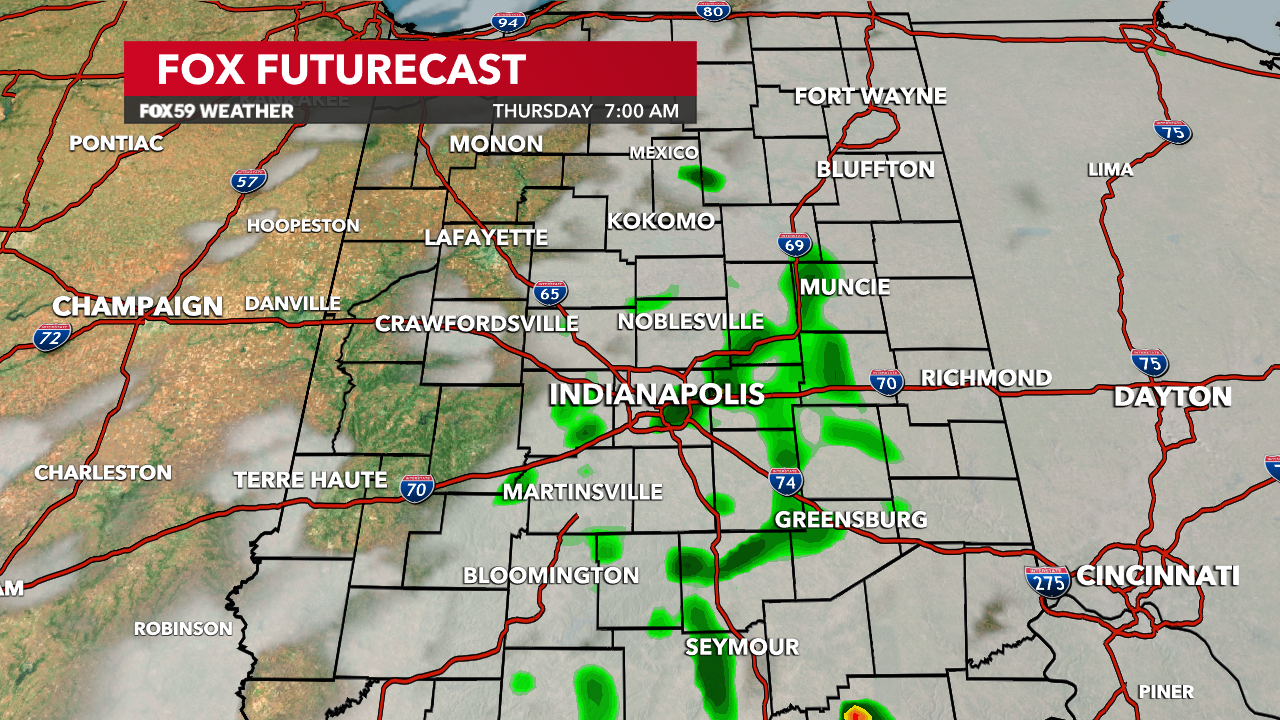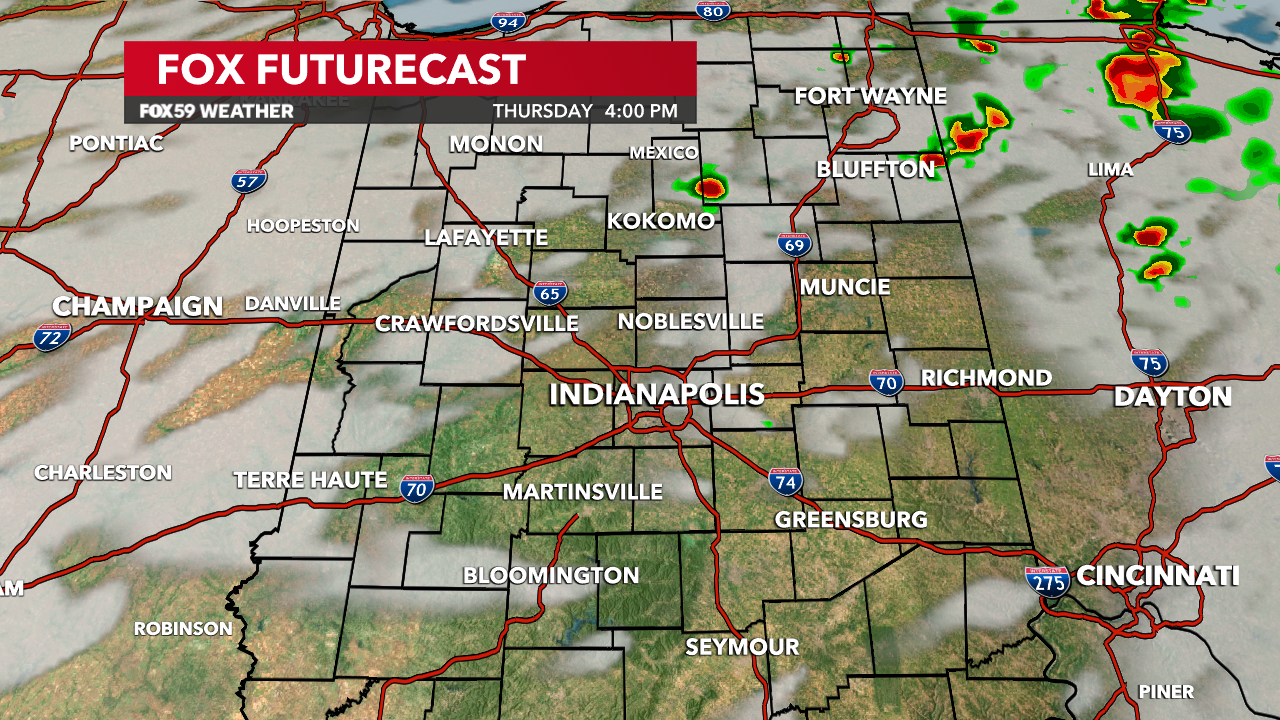 Thursday will bring additional storm chances off and on through the day, as a cold front pushes across the state, not all will get rainfall. This will bring a cooler flow to the area into the weekend with additional storm chances on Saturday and a few showers lingering into Sunday