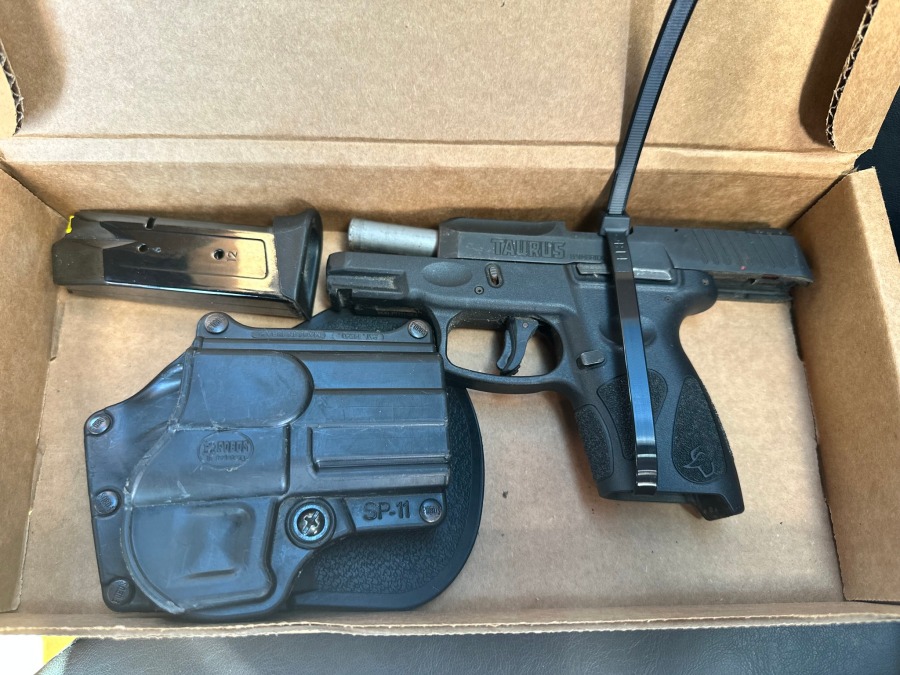 IMPD recovers stolen guns, cocaine, marijuana and multiple firearms during traffic stops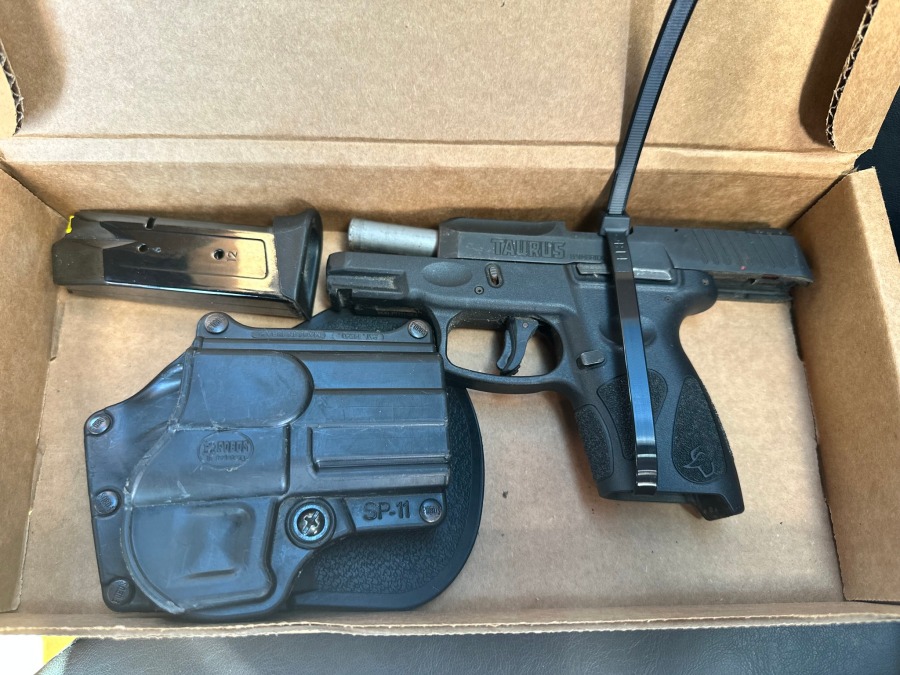 INDIANAPOLIS — Multiple handguns, a 100-round drum magazine, two stolen guns and drug paraphernalia were removed from the streets of Indianapolis this week.
In a Facebook post, the Indianapolis Metropolitan Police Department announced it had seized multiple firearms during traffic stops in the Butler Tarkington neighborhood and the near northeast side. Two of these incidents involved police pursuits and a total of three people were taken into custody.
The first of these incidents took place on Wednesday, June 28, on Indy's near northeast side where IMPD said a middle shift officer observed a stolen vehicle at the 3000 block of Baltimore Avenue. This same officer watched as two males, identified as Michael Hughes, 31, and Jermaine Waddell, 31, walked from the stolen vehicle into a nearby apartment. Both were detained without incident.
On that same day, another middle shift officer attempted to conduct a traffic stop near E. 40th Street and N. Pennsylvania Street. The vehicle ignored the officer's orders to pull over, instead driving away. IMPD said the officer opted against pursuing the vehicle. The vehicle in question subsequently crashed at E. 40th Street and Central Avenue. The occupants exited the vehicle and have not been found by IMPD. However, responding officers discovered a stolen rifle with a 100-round drum magazine and a handgun inside the abandoned vehicle.
Three days later on Saturday, July 1, IMPD officers conducted a traffic stop near E. 34th Street and Adams Street. IMPD said the driver, Shavonna Dorsey, 40, lied to officers about her identity and led officers on a high-speed chase. The pursuit ended when Dorsey crashed her vehicle near E. 25th Street and Hillside Avenue and ran with a gun in her possession.
Dorsey was taken into custody shortly after without incident. IMPD said Dorsey already had two active arrest warrants, including an incident last month where she reportedly fled from police. IMPD confirmed that the gun recovered from Dorsey was reported as stolen. Officers also found cocaine, marijuana and drug paraphernalia inside Dorsey's vehicle. Dorsey was arrested on several charges and the two outstanding warrants.