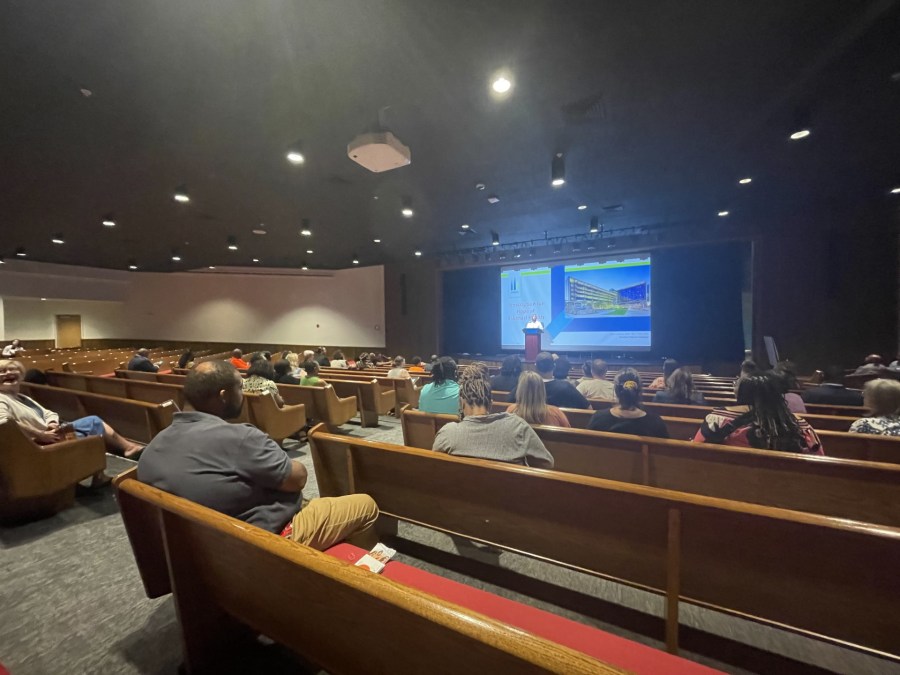 Indy community holds conversation on gun violence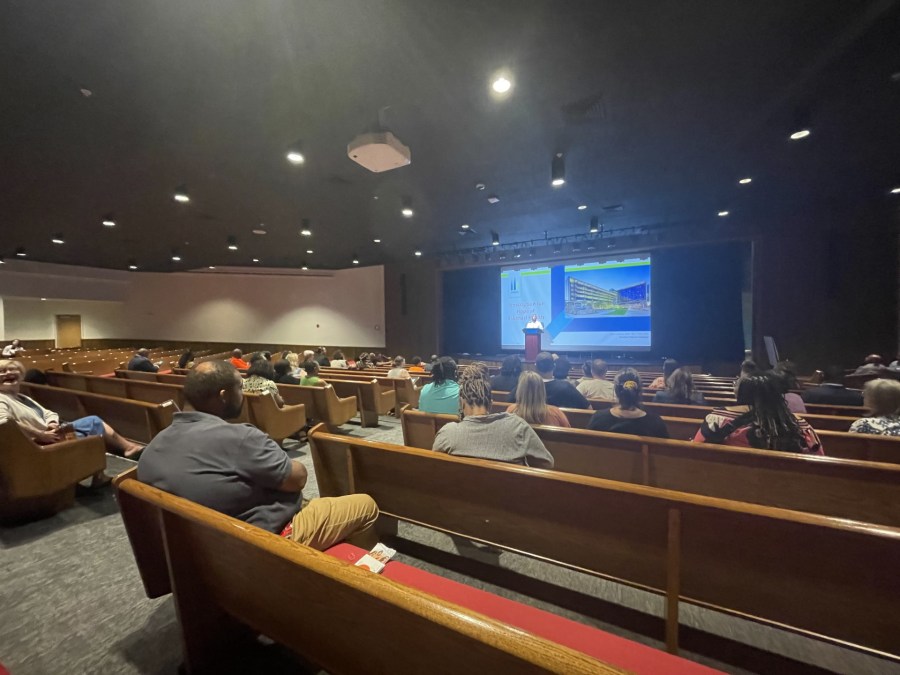 INDIANAPOLIS – How do we stop the violence? That was the question posed Thursday night at a community conversation on gun violence.
The Indianapolis City-County Council is hoping meetings like this will not only help shed light on the gun problem facing the city but find ways to stop it.
About 70 people packed into the auditorium at Phalen Leadership Academy on the city's east side Thursday night for the second of four meetings on gun violence, non-fatal shootings and homicides.
"We see community violence day in and day out in our streets and our neighborhoods and on TV," said Tim Brown, Managing Principal for Crossroads Public Affairs. "We need to socialize the importance of safe gun usage, safe gun storage and just talking about some of the solutions that we can have even in the community so that we can deter some of the crime that we see happening day in and day out."
The Indianapolis City-County Council contracted Crossroads Public Affairs to put the meetings on.
Officials from the Indianapolis Commission on African American Males (ICAAM), Sidney & Lois Eskenazi Hospital and the Office of Public Health and Safety were all on hand for the meeting.
"We see the violence in our cities so getting these events on educating and aware that public engagement piece is very critical," said District 14 Indianapolis City-County Councillor La Keisha Jackson. 
The goal of the meetings is to not only talk about the violence facing Indy, but more importantly, come up with ideas together of how to fix it.
Those in attendance got a chance to share their personal experiences with gun violence and what they've seen on the streets.
Many like Jonelle Barlow, whose 13-year-old son, Isaiah, was accidentally shot by a 16-year-old in June, told organizers they are scared with how violent Indy has become.
"We have got to do something about the violence," said Barlow, "I'm happy that my son survived but it was still something that should not have happened. "
And they hope meetings like this will help get the city back on track.
"Actually engaging in conversations and understanding they matter in the community as well and what makes events like this even better because we all matter," said Indy resident, Audrey McPherson. "It takes the village we need the village to make the change that we want to see for our city. "
"These ladies and gentlemen have a lot of good ideas about what we need and the ways we can get it done," said Barlow. "We have got to start at the base and start at home and work our way up. It's not going to be easy but if we all participate it can be done."
The information and recommendations gathered from the conversations will be documented by ICAAM and then presented to the Indianapolis City-County Council in November.
There are two more meetings that are free to the public:
September 21, 6-8PM at Rooted School (5750 E 30th St, Indianapolis, IN 46218)
November 18, 1-3PM at Ivy Tech (50 W Fall Creek Pkwy N Dr, Indianapolis, IN 46208)