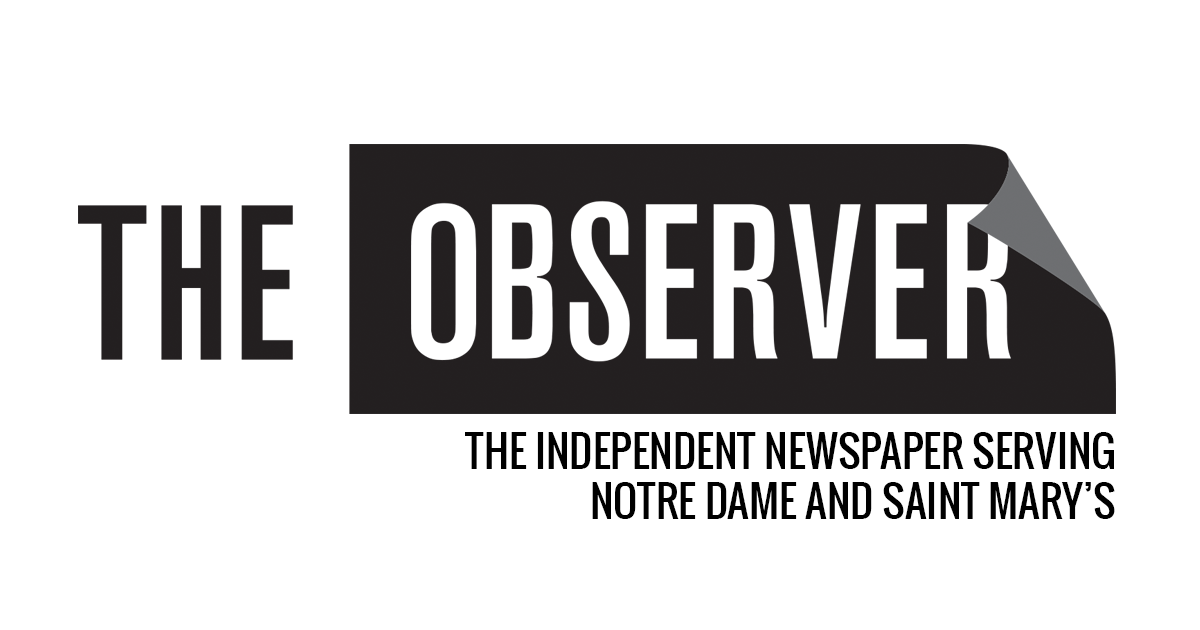 Irish gear up for Strikeout Cancer Weekend and three game series against Georgia Tech   // The Observer
The women's softball team of Notre Dame will begin a three-game ACC-series at home this weekend against Georgia Tech, which opens Friday at Melissa Cook Stadium. The Irish hope to continue their momentum after shutout Loyola Chicago 10-0 on Tuesday and a 4-1 win over Central Michigan on Wednesday. Head coach Deanna Gumpf described how good the team was as they went into the weekend with 25 wins under their belt.
"The confidence level is very high because of the way we've played in the last few weeks, and I think the girls are in a really good place," Gumpf said. "It always starts on the mound, and if your pitchers give you the chance to win ball games, that's really all you need right now. Pitchers lead the way by minimizing runs and minimizing hits and then the rest of the team can do their job."
The Irish have certainly performed well on the mound, with graduate student Alexis Holloway throwing her second-career solo no-hitter on Tuesday against Loyola Chicago. Freshman Shannon Becker was also a force for the team, showing her potential by taking seven wins on the hill this season. Another freshman, catcher Rachel Allen, made her name this week with the first home run of her career, sending a two-run shot across the stands into left field. With plays like this and more, the freshmen are "just getting started," Gumpf said.
"The freshmen did a great job," Gumpf said. "Rachel showed yesterday on record what she is capable of, and I think the sky is the limit for her future. Jane Kronenberger made her way into the starting lineup because of her offense – it's just insane how she's hitting the ball now. Shannon started producing earlier and gave us victories on the hill. I feel like freshman class is just starting. They have a great future ahead of them."
Georgia Tech's strong pitching and general skill will be a test for the Irish this weekend. The Irish will have to play softball consistently in all aspects of the game if they are to claim victory against the Yellowjackets.
"I think Georgia Tech is one of the most powerful teams at our conference, so they're going to play ball after ball and find a way," Gumpf said. "We need to minimize big hits and make sure they hit the ball the way our pitchers want them to – we need to generate a lot of pop-ups and ground balls. They're a very good team but we're up to the challenge. give softball."
While these matchups against Georgia Tech are important for the Irish on the field, the team also has a huge weekend off the field in terms of fundraising. It's Strikeout Cancer weekend, the biggest weekend of the Notre Dame Softball season. The weekend is dedicated to raising money for children in the fight against cancer. The team has had serious success with the fundraiser in the past, and Gumpf said she's excited to bring it back this year.
"In the past, we've raised more than $400,000 in the last ten years," Gumpf said. "We are deeply committed to helping the families and children in this region who are battling cancer. Our goal is to raise $40,000 this weekend, and we're all committed to raising these funds for these children."
Donations can be made online. In addition to online donations, there are several fun activities, such as a trivia night and home run derby, that the team has planned for fans this weekend to raise money.
"Every player has a mobile website where you can donate. There will also be a home run derby on Sunday after our game for all students," Gumpf said. "$5 for 5 swings and you can come out and hit. It's super fun and they play music. We also do a trivia night on Saturdays at the [South Bend] Cubs store facility and it's just a great weekend."
The first pitch is scheduled for Friday at 5 p.m. The game continues on Saturday at 1:00 PM and Sunday at 12:00 PM and airs on ACC Network Extra.
Tags: ACC, Alexis Holloway, Deanna Gumpf, Georgia Tech, Jane Kronenberger, Melissa Cook Stadium, Notre Dame Women's Softball, Rachel Allen, Shannon Becker, Strikeout Cancer