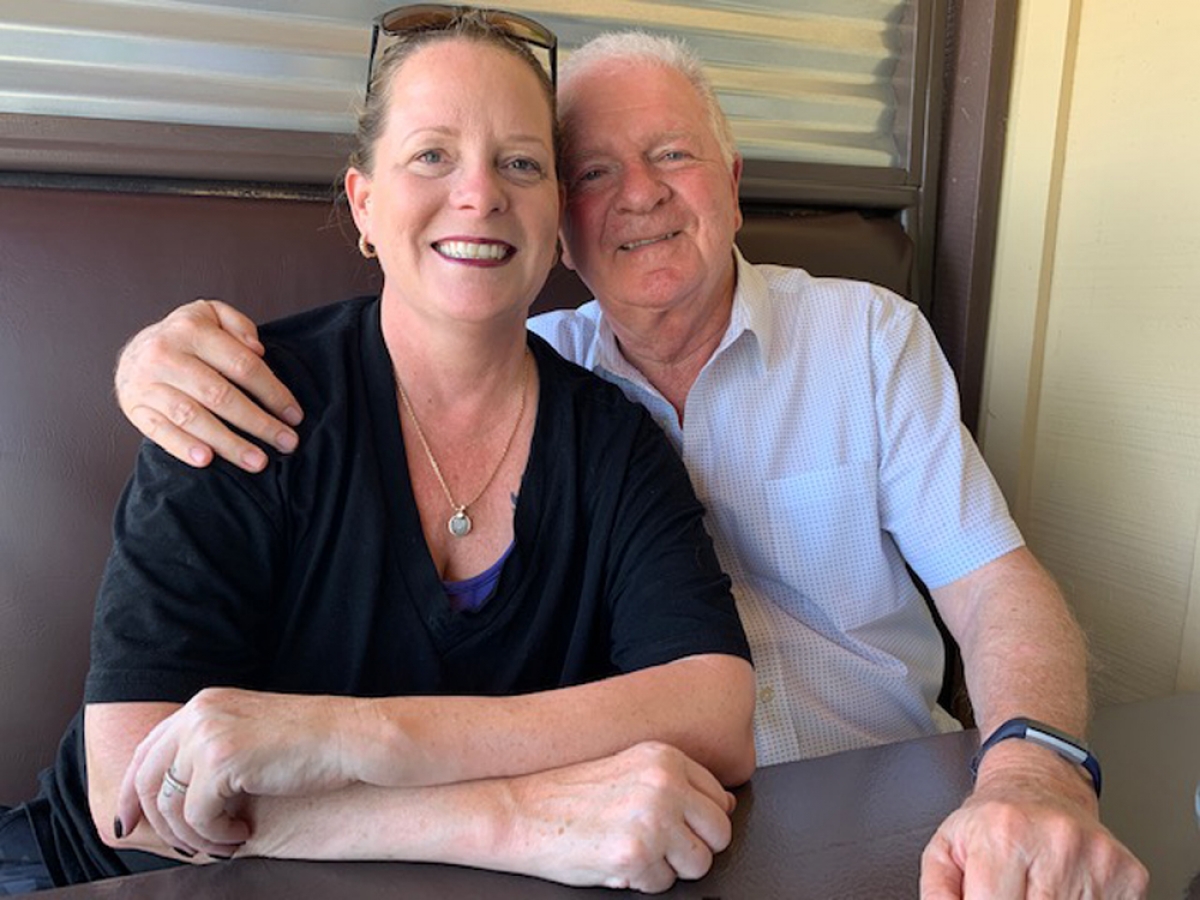 Laurie Jervis: Drawing to Benefit Lompoc Boy with Rare Cancer | Homes & Lifestyle
Two residents of Santa Ynez have teamed up to host a drawing designed to help the family of a 6-year-old Lompoc resident undergoing chemotherapy for a brain tumor.
Joy Reinhardt, chef/owner of Ellie's Tap & Vine, and Ken Adam, her boyfriend and one of Ellie's regulars, want to help the family of Kristina Labarr, who is a server at Ellie's and mother of 6-year-old Brock Labarr.
Many area wineries, restaurants, businesses and individuals — including Loring Wine Co., Seagrape Wine, Liquid Farm, Stolpman Vineyards, Story of Soil, Arrowsmith's Wine Bar, The Baker's Table, and The Plant Shoppe in Solvang — have donated prizes for the drawing, said Adam.
"Everyone has been very generous with donations as many of them are residents or customers and know the story of Kristina and Brock," Reinhardt said.
Tickets for the draw are $30 each or two for $50, and are available at Ellie's Tap & Vine, 3640 Sagunto St. in Santa Ynez. Labarr said she would come back in person at the end of April for the drawing on a day when her mom can cover for her and sit with Brock.
Young Brock Labarr earlier this year. (thanks to photo)
Reinhardt suggested buying tickets at Ellie's with cash or Venmo directly to Kristina Labarr, whose account is @kristinalabarr. All proceeds from the draw will go directly to Labarr, Reinhardt said. Her restaurant is open from Tuesday to Saturday.
Brock fights a rare cancer called anaplastic ependymoma of the posterior fossa, which causes tumors in the brain or spinal cord. While these cancers affect both children and adults, ependymoma is the third most common type of brain tumor in children, according to St. Jude Children's Research Hospital.
Childhood ependymoma accounts for about 9% of all childhood brain and spinal cord tumors, or about 200 cases per year in the United States, according to the National Cancer Institute.
Kristina Labarr recalled that she and her husband — also named Brock — first learned late last summer that their son, then 5, was very ill.
"He had a brain haemorrhage and his eyes were shaking up and down, side to side. That was our first sign that something was wrong," she said.
Young Brock was taken to the emergency room at Lompoc Valley Medical Center and helicoptered to Children's Hospital Los Angeles, Reinhardt said. In December 2021, he had the tumor removed.
After the surgery came radiation, which Brock endured "like a champ," but his doctors also recommended chemotherapy, which was tough.
Kristina Labarr, Brock Labarr's mother, is a server at Ellie's Tap & Vine in Santa Ynez. (thanks to photo)
"Chemotherapy is not our friend," Kristina Labarr said.
Her son is undergoing combination chemotherapy, which is given in blocks of four months. He needs to be hospitalized for a week for the "long-distance treatment," but the other only involves "a rapid infusion" that only lasts about 10 minutes, Kristina Labarr said.
The day we spoke (April 7) had been a "rough" chemo day for Brock.
"He kept running his fingers through his hair and pulling at it, so we ended up shaving his head," she said.
She started waiting tables at Ellie's in February 2021 and "it's been a wonderful year. Joy is a good person and a great cook."
As anyone battling a serious illness can attest, the smaller costs — fuel, food, shelter and childcare — add up quickly. While Labarr returned to Ellie's for a few weekend shifts in December, she's been with Brock ever since. Her husband has stayed in Lompoc to care for their daughter Riley, who is 10.
Her application for help from the Family Medical Leave Act was rejected when Brock's doctor accidentally left out important information. With the help of the hospital's social worker, she applied again and hopes to be approved soon.
— Laurie Jervis tweets at @lauriejervis and can be reached at [email protected]† The opinions expressed are her own.