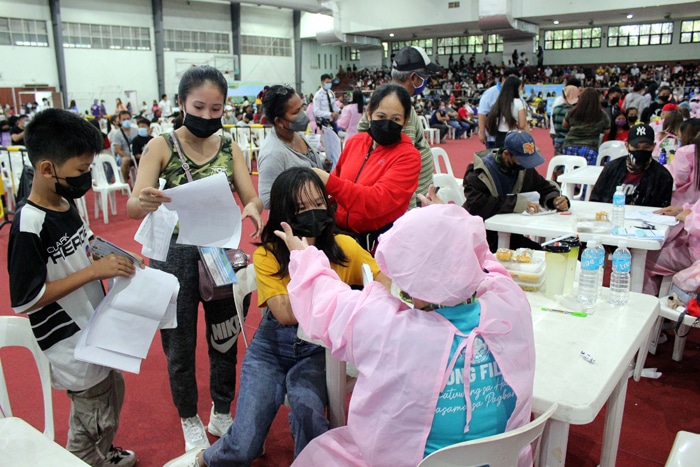 Lawyer, doctor nix pediatric vax
A court in Quezon City has ordered a doctor and lawyer to testify as to why they allegedly tried to stop the COVID-19 vaccination in children aged five to 11.
dr. Benigno Agbayani Jr. of the Concerned Doctors and Citizens of the Philippines and the Manila Doctor's Hospital believed that the pandemic is about to end and there was no need to rush the vaccination of children aged 5-11.
Revelyn Dacpano, Director of Public Prosecution Service for the National Capital Region, cross-examined Agbayani and asked the doctor about his plea made when he was invited to assist in a congressional investigation.
Agbayani said he was against "mandatory or coercive" vaccines unless the vaccines are proven to be truly safe, effective and vetted by lengthy and independent studies."
"I respectfully pray for this honorable court to order the discontinuation of children's inoculation, as the COVID-19 vaccine is only experimental. The presence of innate immunity in a younger Philippine population and given that they also do not smoke, drink alcohol and rarely miss exercise and sleep, there is no need to rush their inoculation until safety and efficacy have been properly established and proven, Agbayani told regional court judge Maria Cherell Sansaet.
He said he has been a researcher of science and medicine, especially on COVID-19. He said he has personal reasons for wanting to share his knowledge about the pandemic, including the deaths of some of his close colleagues, including an 83-year-old diabetic mother and his seven-year-old child.
Attorney Glenn Chong, a former Biliran congressman, also appeared in court over the petition of ex-broadcast journalist Dominic Almelor, father of a seven-year-old boy, and
Girlie Samonte, mother of two boys, for issuing a court order against Health Minister Francisco Duque III and other health officials for the vaccination of children aged five-11 years old.
Chong said under Republic Act No. 11 of "A law establishing the COVID-19 vaccination program, the Ministry of Health had no legal basis to issue its order to vaccinate children aged five-11 years."
With help from PAO, the petitioners said: "Notably on the DOH website, the latter admitted that the COVID-19 vaccine carries risks of complications, but serious or life-threatening reactions are extremely rare. This 'rare thing' cannot be taken for granted by the petitioners-interveners mentioned herein."