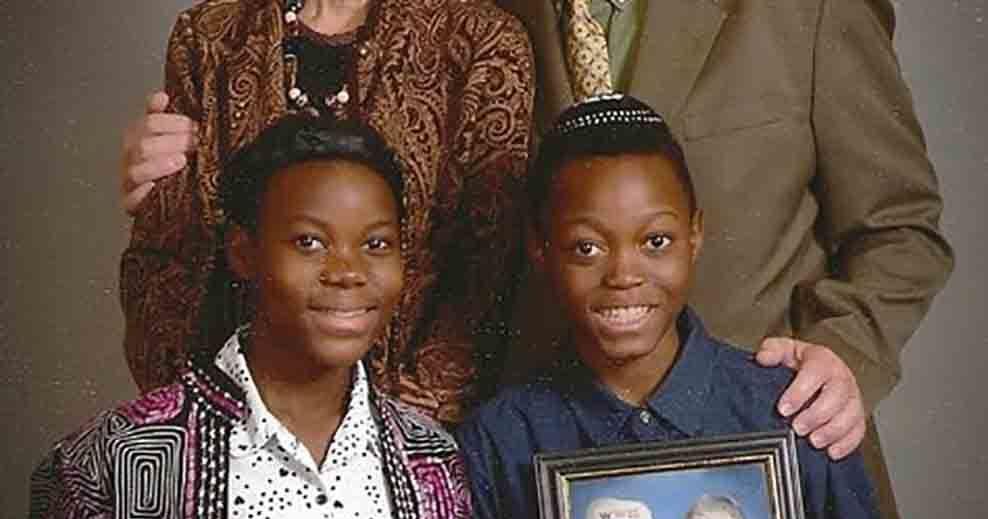 Local teen needs liver transplant | Local News
A teenager from Littlestown, who dreams of giving back as a firefighter or joining the United States Air Force, needs a liver transplant.
Djino Mukala Parker believes he will not be able to pursue either career path due to the physical demands of those jobs and his current health condition.
The 17-year-old was diagnosed with liver cancer and cirrhosis.
"I just like helping people," said Djino.
Djino is on the living donor registry at UPMC, according to his mother, Erica Finkelstein-Parker.
The living donor registry is different from a national waiting list, Finkelstein-Parker said.
"There are certain criteria for being on a national waiting list. His scores don't meet those guidelines," said Finkelstein-Parker.
Djino is looking for a living donor to donate part of their liver, Finkelstein-Parker said.
"It will regenerate for him to a full liver, and the donor's liver will also regenerate," Finkelstein-Parker said, noting that those interested in donating can visit https://livingdonorreg.upmc.com to get a submit form.
"It would be a dream if someone could donate," said Djino. "It would be so much fun. It will also be difficult for them because they will have to pass all the tests. If they want to do that, that would be great. They would be a superhero to me."
In the fall of 2020, Djino wore a shirt with stripes, and Finkelstein-Parker noticed that the stripes are pointing upwards. His stomach was swollen.
After numerous visits with doctors and specialists, Djino, then 15, was diagnosed with liver cancer and cirrhosis in January 2021.
"The cancer has been well treated for the past year at the Hillman Cancer Treatment Center in Pittsburgh and UPMC hospitals and the Frank Sarris Liver Disease Clinic," Finkelstein-Parker said. "We have traveled there every month."
Djino said his doctors were nice and helpful in taking care of him.
"They go out of their way to give me the best treatment. I am very grateful for that," said Djino.
Djino, a sophomore at Gettysburg Area High School, has dealt with many side effects of liver cancer and liver failure. His spleen is more than twice the size, according to Finkelstein-Parker, because of the portal hypertension.
"His bleeding time is very high and he has bleeding problems," said Finkelstein-Parker. "He can't gain weight because of protein deficiency."
Djino said he had been in "a lot of pain" over the past year and it was sometimes a challenge to catch up with schoolwork.
Djino said he appreciates his teachers who understand why he misses school, whether he is sick at home or receiving treatment in Pittsburgh.
"They are very understanding and want to help me. This year has been so difficult. I barely passed my classes," said Djino. "My teachers helped me keep going."
Due to his health, Djino has some restrictions on what he can do at school. During physical education classes, he uses the indoor track, gets on the exercise bike and watches the other students play team sports such as volleyball.
"That was a little hard for me to watch. I miss going to gym class," said Djino.
Djino can still enjoy a culinary lesson, learning the art of cooking. He loves to cook different things that he hasn't tried before, he said.
Due to his bleeding problems, Djino said he should not use knives and open cans during culinary class. That doesn't stop him from having fun in the kitchen. The class recently made yogurt parfaits.
"The vanilla was pretty good, but the chocolate was too sweet," Djino said with a laugh.
In the future, Djino hopes to work in a restaurant or restaurant, where he can make and cook food.
After a liver transplant, Djino hopes to get back to doing what he loves, including sports such as football, tennis and track and field.
"My parents and sister are like superheroes to me," said Djino. "My mother is not giving up. I admire her. She tries so hard to see if I can get the best treatment."
Finkelstein-Parker and her husband Brian adopted Djino and his sister Benedicte from the Democratic Republic of the Congo (DRC). It took years to bring their adopted children home after the couple battled DRC officials over the proper paperwork the children needed to be released. They started the adoption process in 2011, and didn't get to know their children until 2015.
The couple chose to adopt children from the DRC after seeing the documentary "Children of Congo: From War to Witches" and learning about the five million orphans living in appalling conditions, Finkelstein-Parker said.