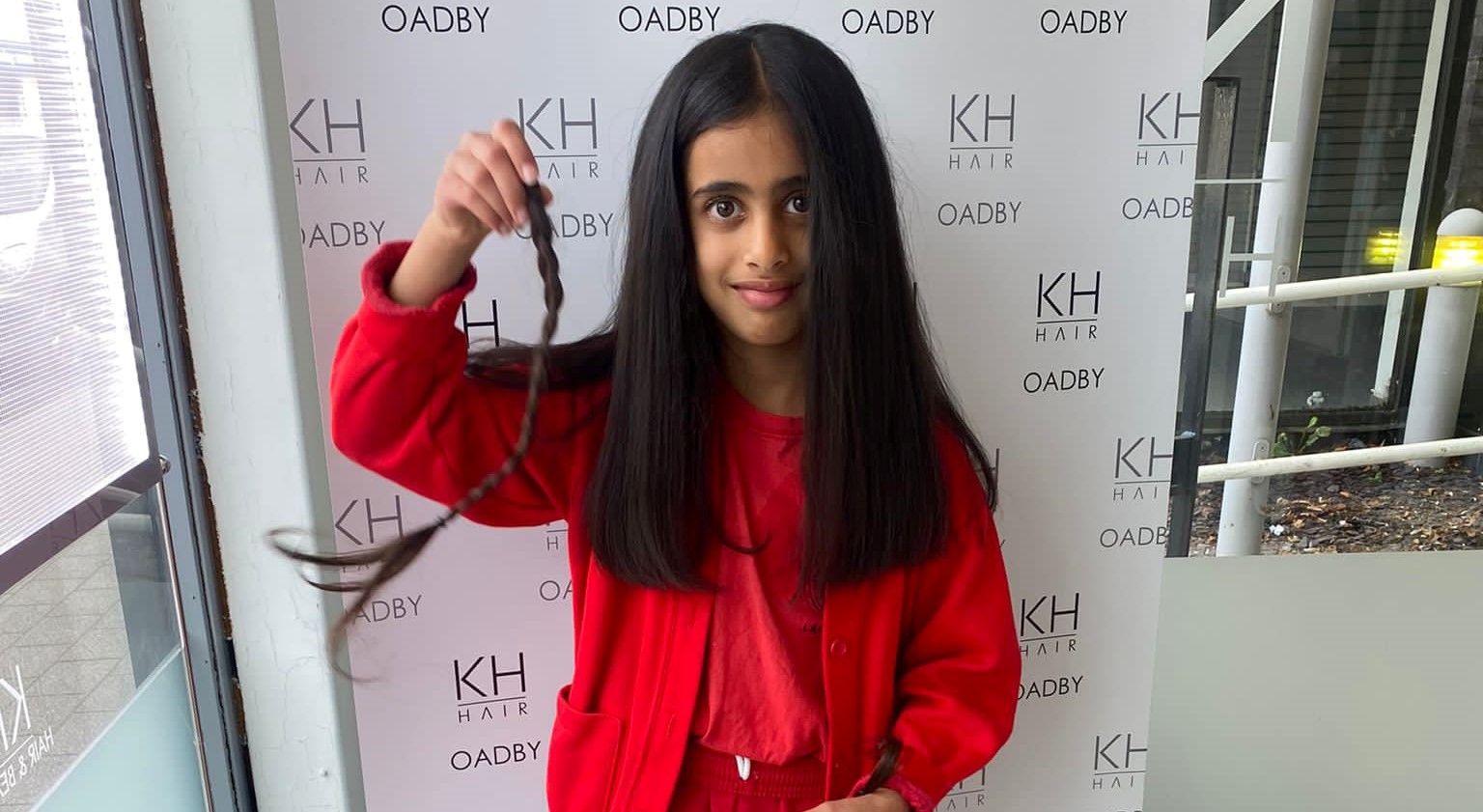 Oadby girl braves charity hair chop for children's cancer charity
Pic: Sia Radhika Popat after her cut
A 7-year-old girl from Oadby cut her hair this month to support a charity that supplies wigs for children with cancer.
Sia Radhika Popat, who had never had her hair cut before, visited KH Hair on The Parade to get her hair cut for the Little Princess Trust.
The foundation provides free human hair wigs to children and young people who have lost their hair due to cancer treatments and other conditions.
Sia said she's okay with her hair being used to help another child who doesn't have the same privileges as her.
She said: "I told my mother that I felt ready for a change and that I wanted shorter hair.
"She told me about the Little Princess Trust and we agreed that donating my hair made perfect sense as it would really make a positive difference in another child's life."
Mother, Nital, accompanied her daughter on the day of the pork chop and said that Sia was excited and not nervous at all.
Nital said: "She had never had a haircut before and her hair had grown to her thighs.
"She had beautiful curls at the bottom, which we were sad to lose, but she absolutely loves her new look and has received a lot of positive response and support."
In addition to donating her hair, Sia has raised money to support The Little Princess Trust and raise £372.
To donate, visit the website here.
Get all the latest news, updates, things to do and more from Oadby, Leicestershireis committed InYourArea feed.