Oakland County hits vaccine milestone with seniors; 7,000 pediatric appointments set – The Oakland Press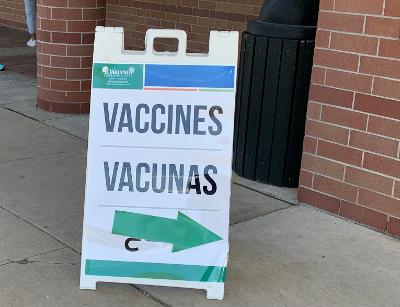 Oakland County has had success reaching the kids and seniors when it comes to the COVID-19 vaccine.
"The numbers tell the story — many of our residents were eager to get vaccinated," said Oakland County Executive Dave Coulter. "This week we were encouraged to see a family of four come to one of our clinics to get their first doses together."
Oakland County seniors have reached a vaccination milestone with more than 90% of residents age 65 and older having received at least their first dose of COVID-19 vaccine.
Also, more than 7,000 residents have made arrangements to receive the pediatric dose of Pfizer's COVID-19 vaccine at Oakland County Health Division's school clinics. Appointments are still available and strongly encouraged at OaklandCountyVaccine.com or by contacting the nurse at 800-848-5533.
The health division will also continue to offer first, second, third and booster doses.
With 5- to 11-year-old residents now eligible for the pediatric dose of the COVID-19 vaccine, there are nearly 364,000 eligible Oakland County residents out of 1,190,128 who are unvaccinated, of whom more than 140,000 are in the age of 5-19 years old.
New cases of COVID-19 continue to grow, especially among unvaccinated residents. Of the nearly 4,600 new confirmed and probable cases in Oakland County from Oct. 25 to Nov. 7, one in four cases was aged 18 and under.
The Michigan State's COVID-19 Vaccine Dashboard on Nov. 5 shows vaccination progress in Oakland County, including the number of pediatric doses administered:
Total Eligible Residents 5-11 Years Old (Paediatric Dose Eligible): 98,739
— Number of residents aged 5-11 who received the first dose: 3,323
— Number of residents aged 5-11 years who received a second dose: 0
— Vaccine coverage for residents aged 5-11: 3.4 percent
Total Eligible Residents aged 12 and over: 1,091,389
— Number of residents aged 12 years and older who received the first dose: 822,903
— Number of residents aged 12 years and older who have completed vaccination: 761,894
— Vaccine coverage for residents 12 years and older: 74 percent
Total eligible residents aged 16 and over: 1,029,737
— Number of residents aged 16 and over who received the first dose: 787,009
— Number of residents aged 16 and over who have completed vaccination: 728,925
— Vaccine coverage for residents aged 16 and over: 76.4 percent
Total eligible seniors aged 65 and over: 217,676
— Number of senior residents who received the first dose: 196,821
— Number of seniors who have completed vaccination: 183,018
— Vaccine coverage for seniors: 90.4 percent
Total Primary Series Doses Administered in Oakland County: 1,527,153
Total third and booster dose administered in Oakland County: 141,378