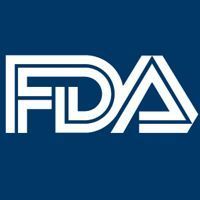 Omburtamab BLA for Pediatric Metastatic Neuroblastoma Resubmitted to FDA
A biologic application for approval of 131I-omburtamab for the treatment of pediatric patients with central nervous system/leptomeningeal metastases from neuroblastoma has been resubmitted to the FDA.
A biological license application (BLA) for approval of 131I-omburtamab for the treatment of pediatric patients with central nervous system (CNS)/leptomeningeal metastases of neuroblastoma has been resubmitted to the FDA, according to an announcement from Y-mAbs Therapeutics, Inc. .1
Omburtamab is a radiolabelled monoclonal antibody 8H9(131I-8H9) designed to target cells that express B7-H3 in solid tumors, including embryonic tumors, carcinomas, sarcomas and brain tumors.2 The drug, which is being developed by researchers at Memorial Sloan Kettering Cancer Center, it has been shown to bind to a FG loop-dependent conformation on the B7-H3 molecule, which plays a key role in biological function.
The BLA is supported by safety and efficacy findings from 2 pivotal Phase 2 studies: 101 (NCT03275402) and 03-133 (NCT00089245), which are expected to be published later this year.
"I am excited to see the completion of the second BLA submission of Y-mAbs in neuroblastoma. Since children treated for high-risk systemic neuroblastoma may experience longer systemic remissions, we expect that more patients will eventually relapse with brain metastases and that there is currently no effective therapy available for these patients beyond surgery and radiotherapy," Thomas Gad, Founder, chairman and president of Y-mAbs Therapeutics, Inc., in a press release.
The BLA for omburtamab was originally submitted to the regulatory agency in August 2020 as part of the Rolling Review process.3 However, in October 2020, after a preliminary review of the data submitted for the agent, the FDA determined that certain points of the Chemistry, Manufacturing and Control (CMC) module and the clinical module of the application required additional details. Although no non-clinical data were requested, FDA has issued a refusal to file letter.4
The biopharmaceutical company announced that they plan to address the concerns expressed by the agency by providing more CMC information and including additional data from Study 101 on tumor response in the first 24 evaluable patients.
The company announced plans to resubmit the BLA in April 2021, after a Type B meeting was held with the FDA.5 At that time, the agency requested additional information on the granularity of data from identified historical control groups used in the initial application for the drug in this indication. An additional Type B meeting was scheduled for June 2021 to discuss a statistical analysis plan after they reviewed the additional findings.
Earlier, in July 2017, FDA granted breakthrough therapy designation to omburtamab based on data obtained from study 03-133, which enrolled a total of 177 patients with CNS/leptomeningeal metastases of neuroblastoma. Participants had received up to 2 doses of the drug
Omburtamab resulted in a median overall survival (OS) of 50.8 months, although ultimate OS had not yet been reached at the time of presentation.7 Of the first 93 patients enrolled in the study, the median OS with omburtamab was 47, 1 months.
While self-limiting side effects of the drug have been shown to be rare, they include fever, headache, and vomiting; all of these effects were grade 1 or 2 in severity. Three injections were associated with Grade 3 toxicities leading to treatment discontinuation. Specifically, these patients had meningitis and increasing communicating hydrocephalus.
Patients receiving craniospinal irradiation at a dose greater than 60 mCi experienced myelosuppression, but this adverse reaction was not considered a dose-limiting toxicity.
"We believe that omburtamab could potentially address an important unmet medical need for children with CNS/leptomeningeal metastasis of neuroblastoma, and we look forward to working with the FDA to bring omburtamab to the right patients," Claus said. Moller, MD, PhD, in a press release. "This is an important milestone for families and patients facing CNS/leptomeningeal metastasis of neuroblastoma and for Y-mAbs."
References
Y-mAbs announces the filing of an application for a biologics license for omburtamab with the FDA. news item. Y-mAbs Therapeutics, Inc.; April 1, 2022. Accessed April 1, 2022. https://bit.ly/3wXDgrIOur-pipeline. Y-mAbs Therapeutics, Inc. website. Accessed April 1, 2022. https://bit.ly/3d8MFAvY-mAbs announces the completion of the submission of the biologics application for omburtamab to the FDA. news item. Y-mAbs Therapeutics, Inc.; August 6, 2020. Accessed April 1, 2022. https://bit.ly/3khYdEQY-mAbs provides regulatory update on omburtamab for the treatment of patients with neuroblastoma. news item. Y-mAbs Therapeutic, Inc.; October 5, 2020. Accessed April 1, 2022. https://bit.ly/30Dgq7BY-mAbs provides regulatory update on omburtamab. news item. Y-mAbs Therapeutics, Inc.; April 20, 2021. Accessed April 1, 2022. https://bit.ly/3dyYhyDBurtomab gains breakthrough therapy status for advanced childhood cancer. news item. business thread; June 7, 2017. Accessed April 1, 2022. https://bwnews.pr/2NJPf49Y-mAbs Announces Positive Pre-BLA Meeting with FDA for Omburtamab. news item. Y-mAbs Therapeutics, Inc.; February 26, 2020. Accessed April 1, 2022. https://bit.ly/3dO4UKc