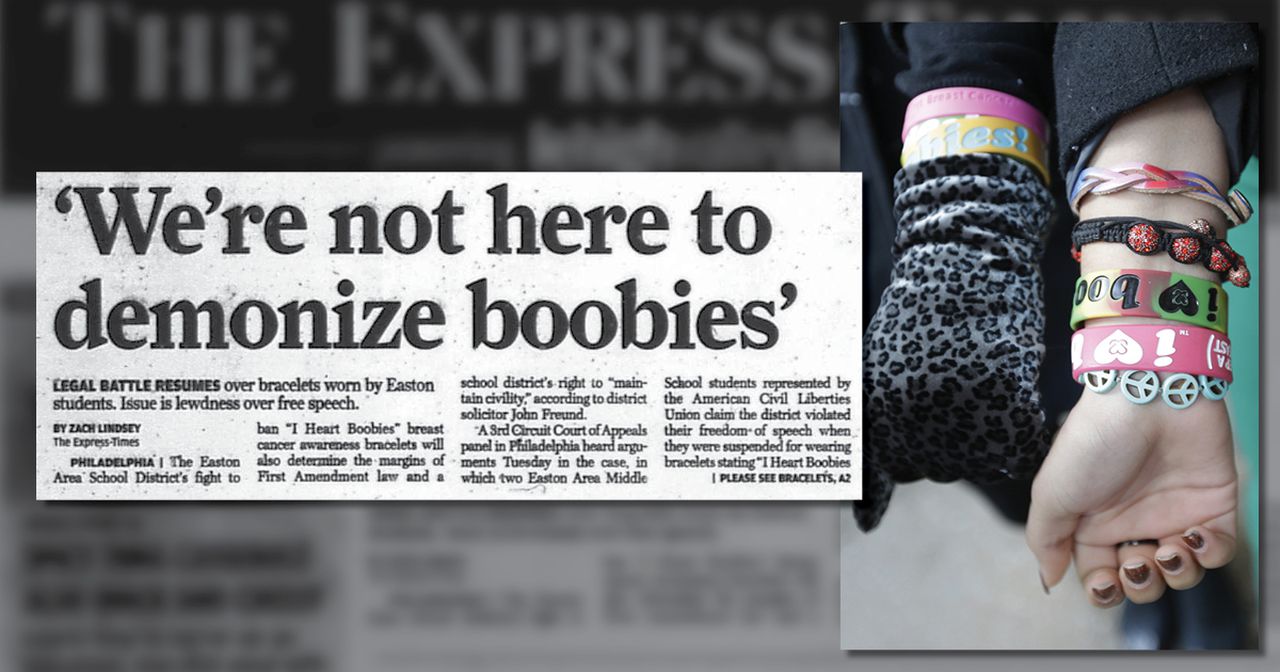 Remember the 'I Heart Boobies' ban? Easton once made federal case of cancer charity bracelets.
The Easton Area School District had absolutely no "I Heart Boobies" bracelets — so much so that it tried to appeal the ban all the way to the U.S. Supreme Court.
Ten years ago this week, Easton tried to take his case to a federal appeals court. Two high school students, Brianna Hawk and Kayla Martinez, were suspended in 2010 for wearing the breast cancer awareness bracelets and are suing the district under the First Amendment. They eventually won and the case received a lot of attention.
Note to readers: If you purchase something through one of our affiliate links, we may earn a commission.