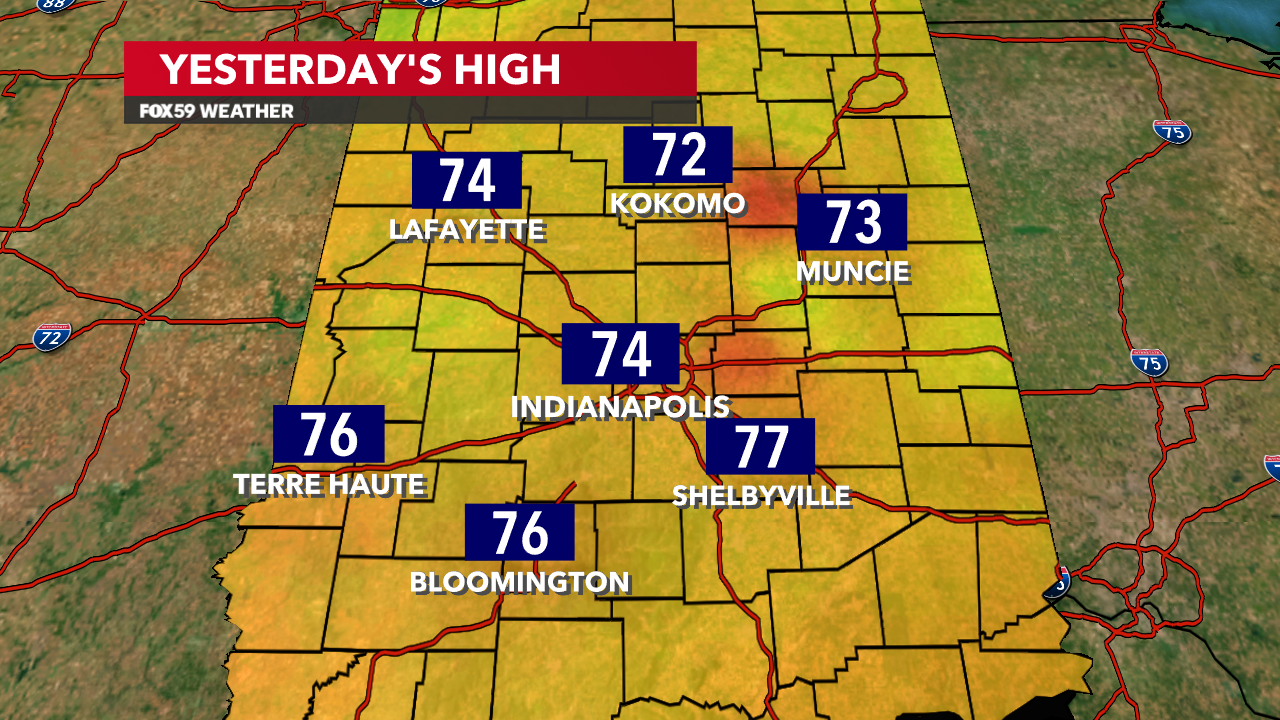 Stretch of 70s underway; timing out late-week rainfall
Tuesday's weather was a treat for central Indiana with mostly sunny skies and highs in the mid-70s. Indianapolis peaked at 74° yesterday as dew points dropped throughout the afternoon! Today's forecast is going to be very similar to what we saw Tuesday. Skies will remain mostly clear with high pressure situated over the Great Lakes. Highs are going to rebound into the mid to upper 70s.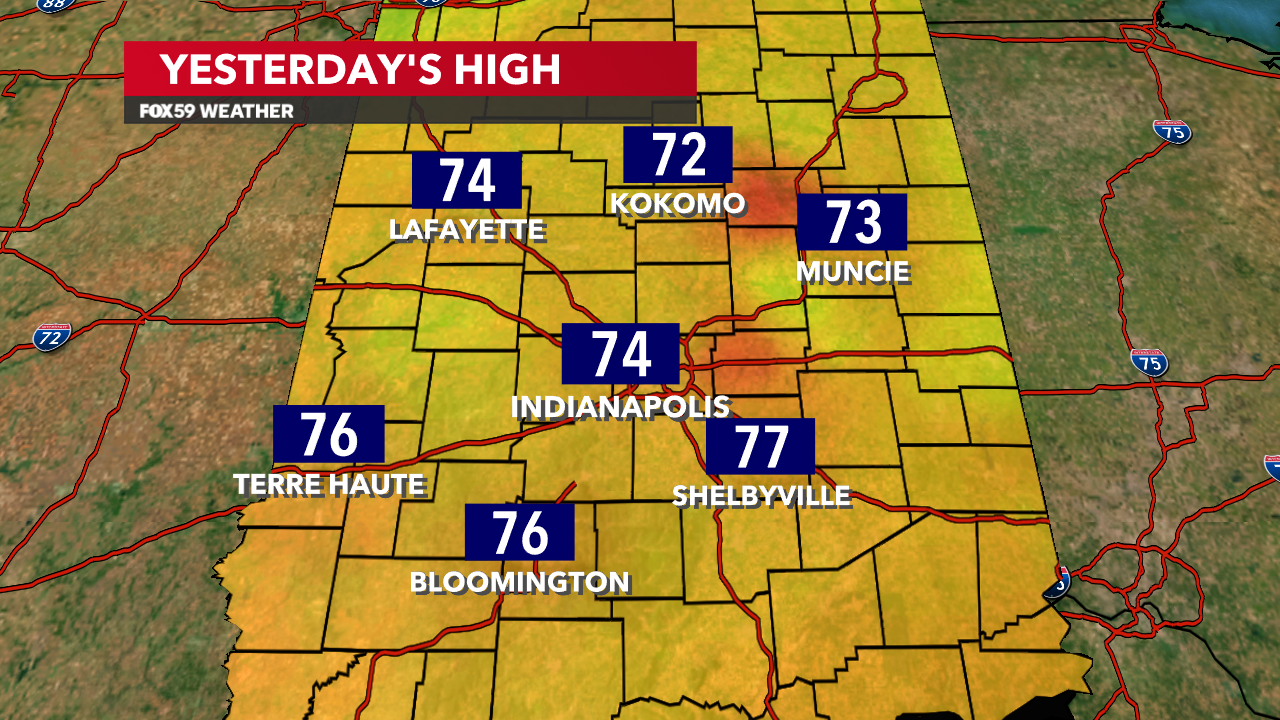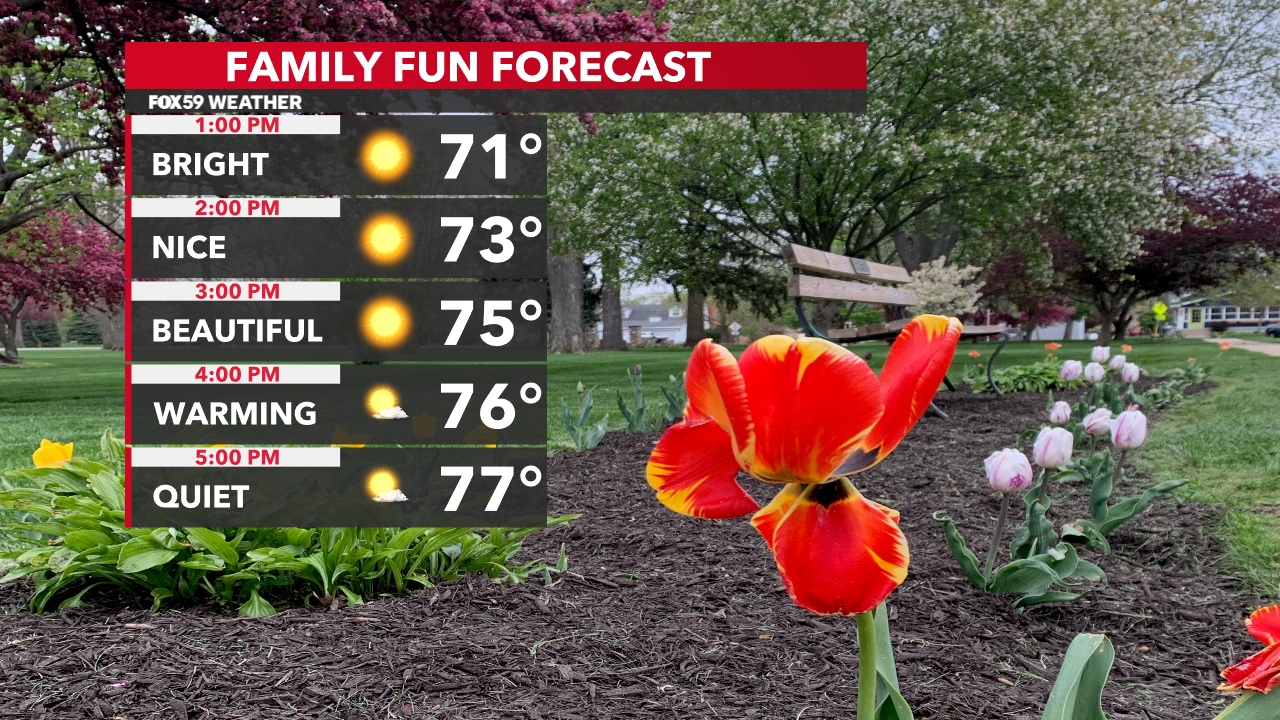 The dry pattern will continue through the majority of Thursday as temperatures creep up near 80°.  However, another storm system will move into the Ohio Valley by the time we wrap-up the workweek. The disturbance will bring our next round of showers and thunderstorms Thursday night and into Friday. With the warm air in place, there could be a risk of a few gusty, strong thunderstorms on Friday.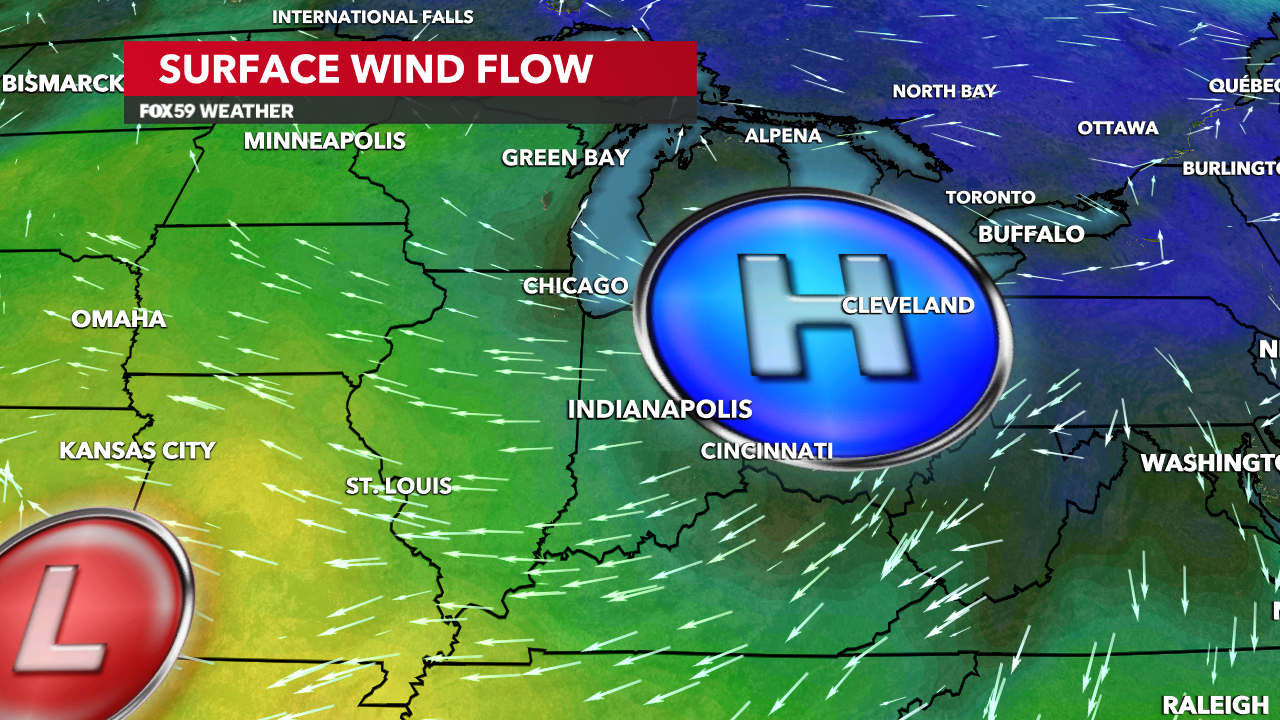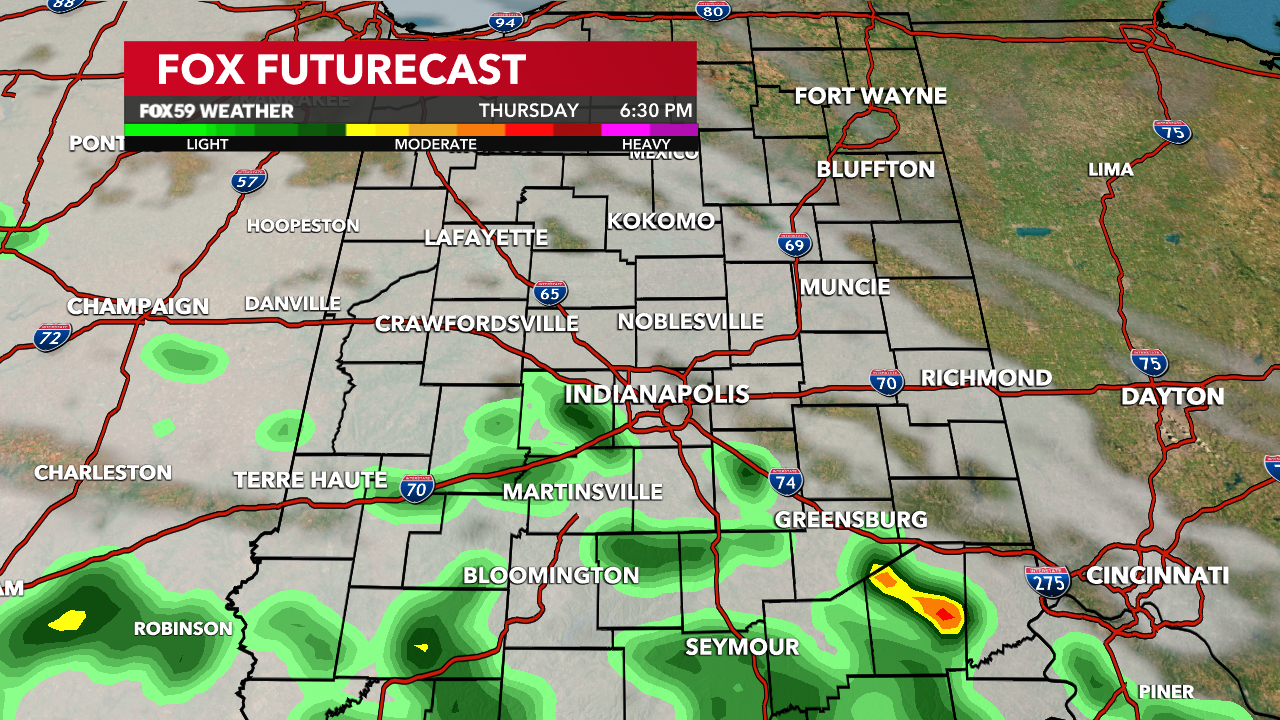 The weather pattern becomes more unsettled for the weekend. Storm chances will be around both days with temperatures in the upper 70s. A cold front will allow the weather conditions to become less humid and more seasonal early next week.