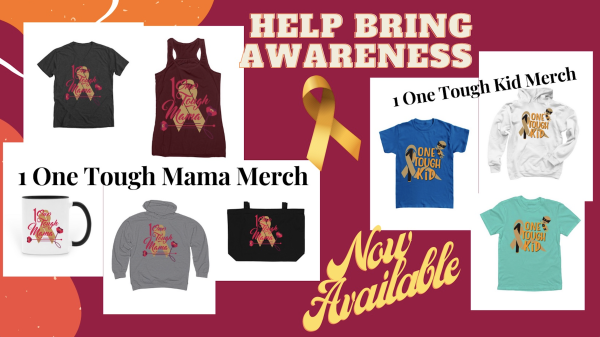 Suzanna Webb Is Bringing a Ray of Hope to Young Cancer Patients and Their Parents Through Her Best Seller Book and Facebook Community Page
Through her book, based on experience, Suzanna provides support and awareness about cancer survival stories and available treatments
A child's cancer diagnosis is devastating. Feelings of overwhelming sadness, confusion, anger and a mix of different emotions usually follow such news for affected families. Leukemia, a blood cancer, is the most common childhood cancer and the second leading cause of cancer death. Anyway, all hope is not lost, because this is not a death sentence. Many diagnosed children and their parents have fought and won this monster. Suzanna Webb and her son Levi are an example of leukemia survivors.
Suzanna Webb is an inspirational speaker and a single mother of 3 children. Her youngest child, Levi, who was tragically diagnosed with leukemia at the age of 2, has survived 2 leukemias. Levi was able to reach the maintenance phase (the phase when children go back to school) after 9 months of chemotherapy treatments. After 7 months of maintenance, Levi had a relapse and had to undergo a bone marrow transplant to give him a chance at life. Going through these experiences prompted Suzanna to write a book about her son's leukemia journey entitled Levi Has 2 Birthdays to offer hope to other children and families in that situation and ultimately raise awareness about childhood blood cancers. .
Her book launch and signing is scheduled for April 23 at AV Winery from 2-4pm at Antelope Valley Winery 42041 20th St W Lancaster, Ca 93534. For each book purchased, one free book will be given to a child with leukemia. In addition, Suzanna has set up a merchandise store for '1 One Tough Mamas' and '1 One Tough Kids' where a significant portion of the profits from her merchandise will be donated to institutions such as St. Jude's that conduct cancer research.
She also started a closed Facebook group (Leukemia Mamas) to provide a community for mothers of children with leukemia to support and comfort them in the knowledge that they are not alone in the fight against cancer.
For more information, visit https://1onetoughmama.com/
About Susanna Webb
Suzanna Webb is the founder of "1 One Tough Mama" – a community focused on raising awareness about childhood leukemia and the need for greater support for families. Suzanna received her bachelor's degree in Business Management from the University of Phoenix in 2014. She also worked for the state of California in a maximum-security prison for many years before starting her own company.
Media contact
Company Name: 1 A tough mom
Contact: Susanna Webb
E-mail: send email
Phone: (661) 350-8049
Country: United States
Website: https://1onetoughmama.com/