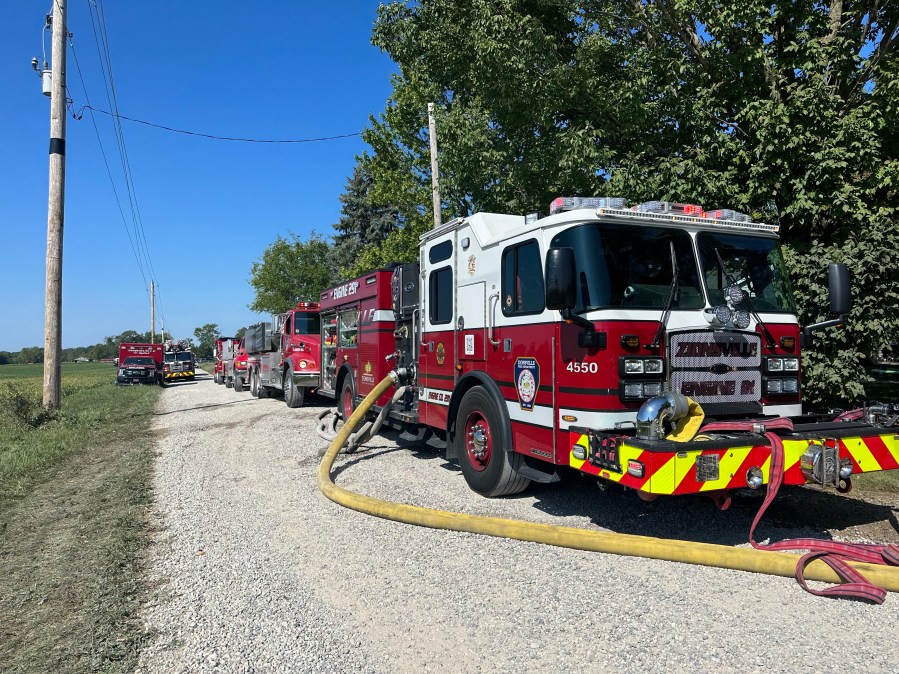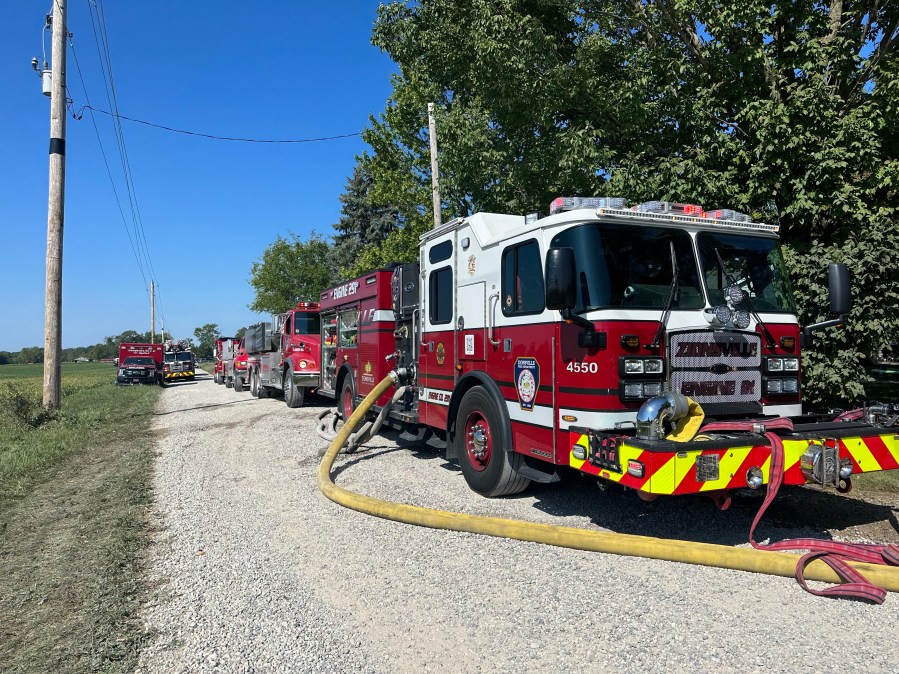 ZIONSVILLE, Ind. — The Zionsville Fire Department is investigating a house fire that left one person dead Thursday morning.
The Zionsville Fire Department and the Whitestown Fire Department responded around 9:21 a.m. to the 8400 block of E. 100 S. in Zionsville in response to reports of a residence fire and possible entrapment.
ZFD said firefighters gained entry to the single-story residence by breaking windows and doors as the search for any trapped individuals began. Firefighters were forced to retreat from the home as flames spread and conditions quickly deteriorated.
The fire was brought under control after 90 minutes, according to ZFD.
A deceased individual was located inside the residence. The Indiana State Fire Marshal's Office, Boone County Sheriff's Department and the Boone County Coroner's Office are investigating the cause of the fire.