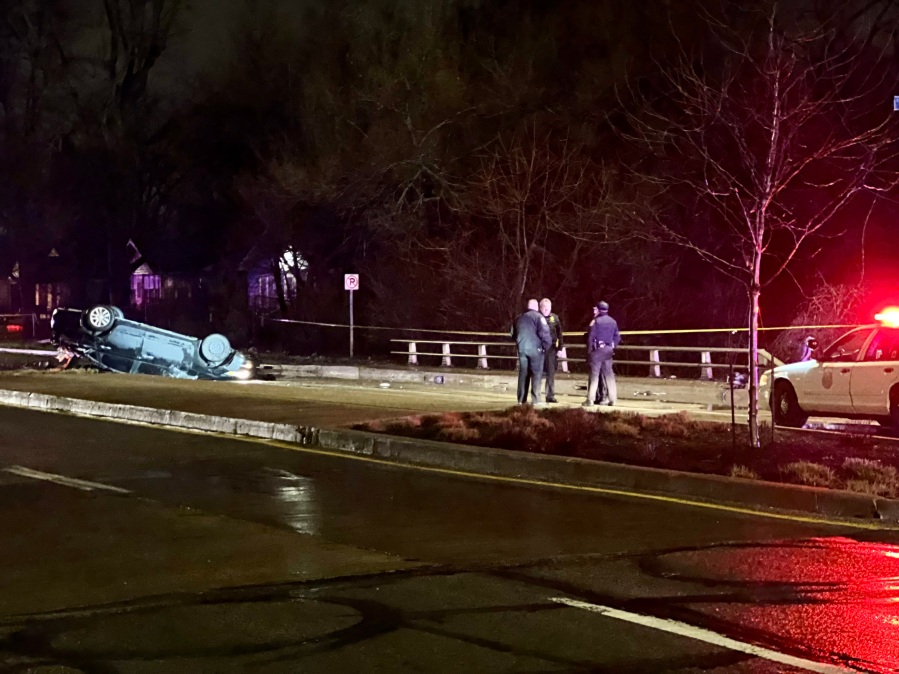 1 killed, 1 injured in interstate shooting, car crash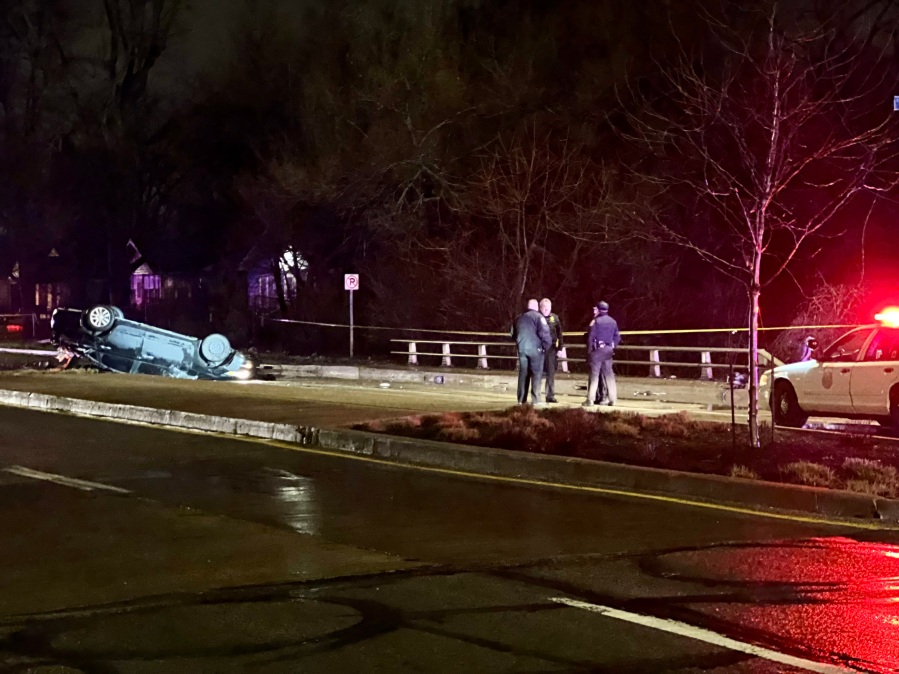 INDIANAPOLIS – Police are investigating after a man was killed and another man was injured in an interstate shooting and a single-car crash early Saturday morning on Indy's east side.
According to the Indianapolis Metropolitan Police Department, officers were called to the intersection of East 20th Street & North Emerson Ave for a report of an inverted vehicle crash just after 3:30 a.m.
When officers arrived, they located two men who had been shot.
One was transported to an area hospital in critical condition and was later pronounced deceased, while the other was transported in stable condition, according to police.
According to Indiana State Police, the two men, were a driver and passenger of the vehicle that crashed at East 20th Street and North Emerson Avenue.
Police say the two men were shot on the interstate before crashing their vehicle after the incident.
This is a developing story. New information will be added when it has been made available.