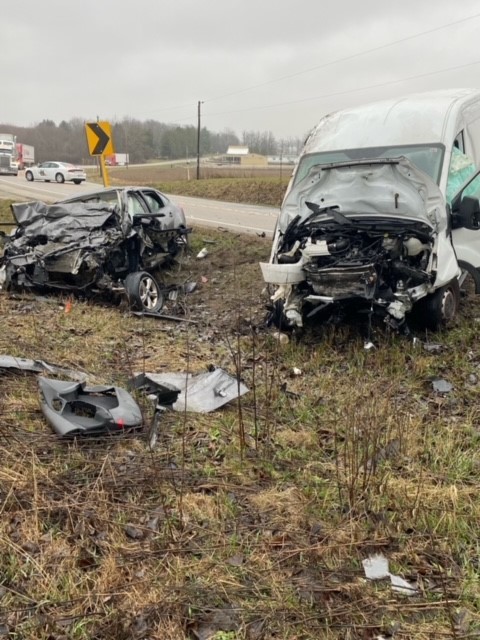 Anderson woman dies, two others injured in Delaware County crash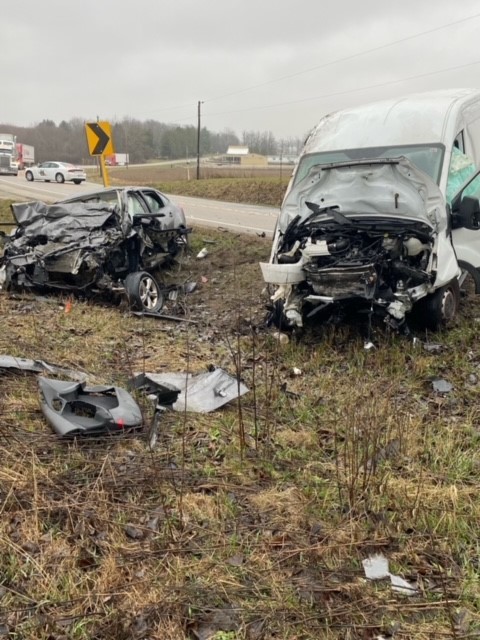 DELAWARE COUNTY, Ind. — An Anderson woman has died after sustaining injuries in a crash in Delaware County Friday afternoon.
Indiana State Police responded to a serious crash on U.S. 35 near Mt. Pleasant around 2:30 p.m. Friday. Upon arrival, officers located a damaged gray 2023 Ford Focus and white 2020 Ford Transport van that were involved in the accident.
The driver of the Ford Focus, identified as 38-year-old Tiffany Starkey, was transported to Indiana University Ball Memorial Hospital in Muncie for treatment. She was also brought to Indiana University Methodist Hospital in Indianapolis.
ISP has confirmed that Starkey has passed away after previously being in critical condition.
The driver of the Ford Transport, identified as 24-year-old Tatyanna Myers, and an unidentified female passenger were transported to Indiana University Ball Memorial Hospital. According to the latest update, their injuries were not life-threatening.
ISP said a preliminary investigation has revealed that the Ford Transport was traveling southbound on US 35 before it crossed the center line into the direction of the Ford Focus, which had been traveling northbound.
The crash remains under investigation. The Delaware County Sheriff's Department, Delaware County EMS, Delaware County EMA, Liberty Fire Department and Muncie Fire Department also responded to the scene of the crash.