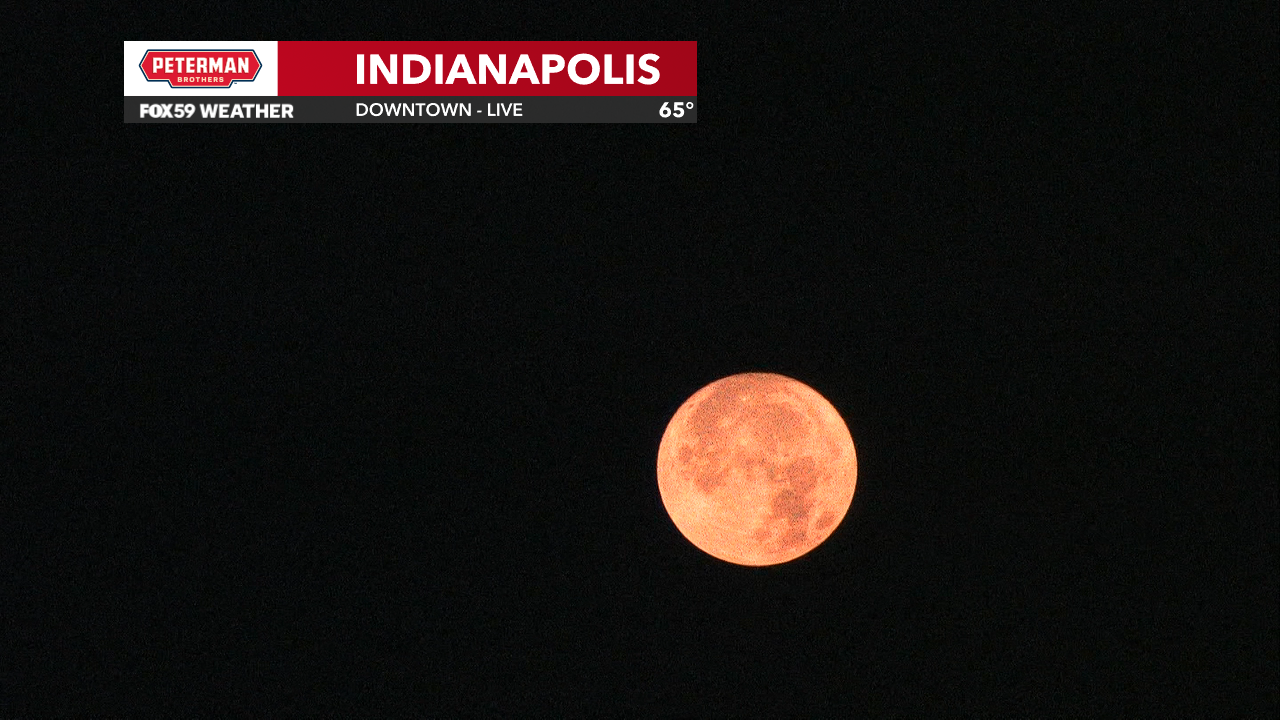 A mild open to August; staying dry through midweek
Did you get a glimpse of the supermoon last night or early this morning? This is the first of two full moons this month and it is known as the "Sturgeon Moon." It appeared nearly 14% larger in the sky, making it a supermoon. The second full moon will happen on August 30, which means it will be considered "Blue Moon." This is the only month of the year that we'll see a Blue Moon.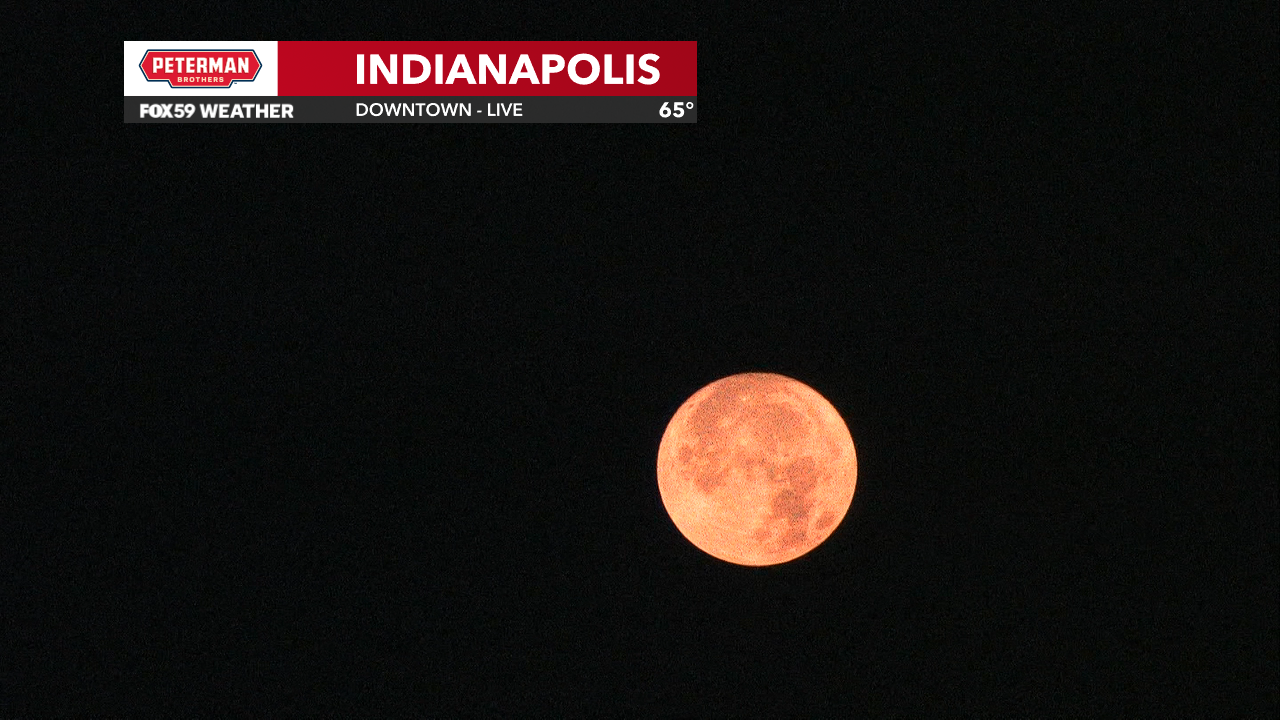 It is another refreshing morning across the Hoosier State. Temperatures have dropped in the mid to upper 50s, especially in our outlying counties. With the urban heat island effect, temperatures near downtown Indianapolis are still in the 60s this morning.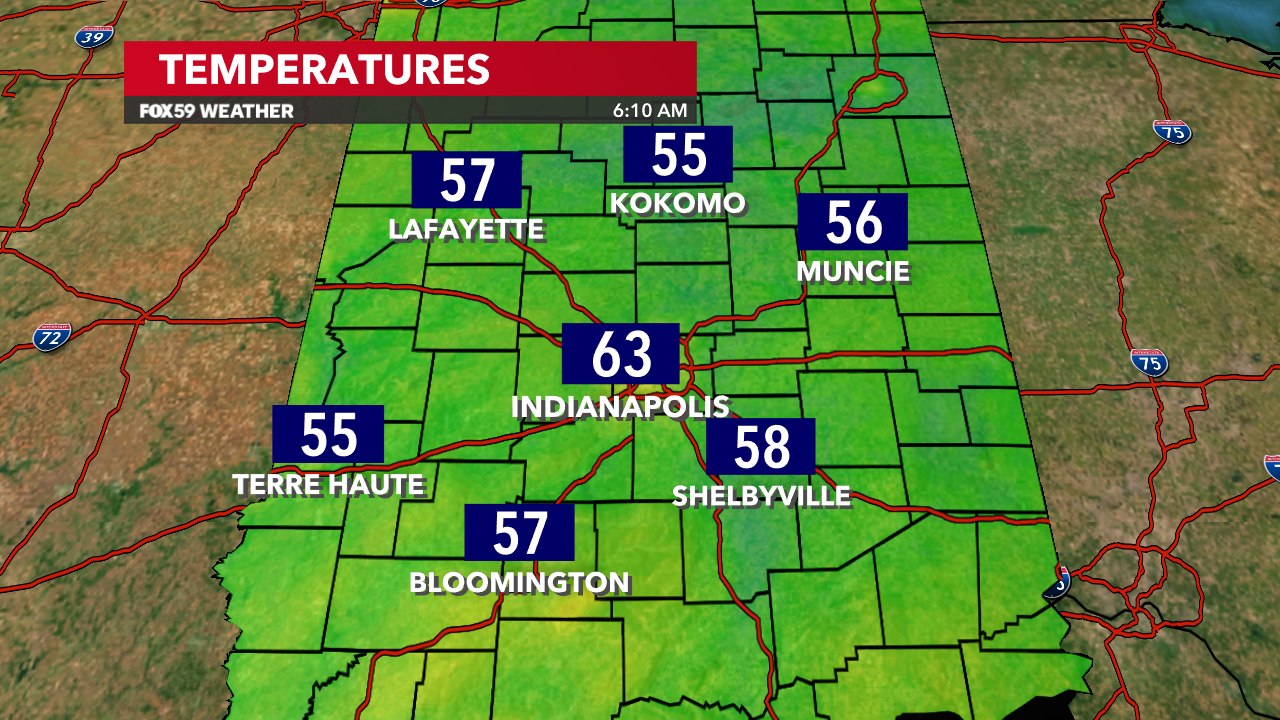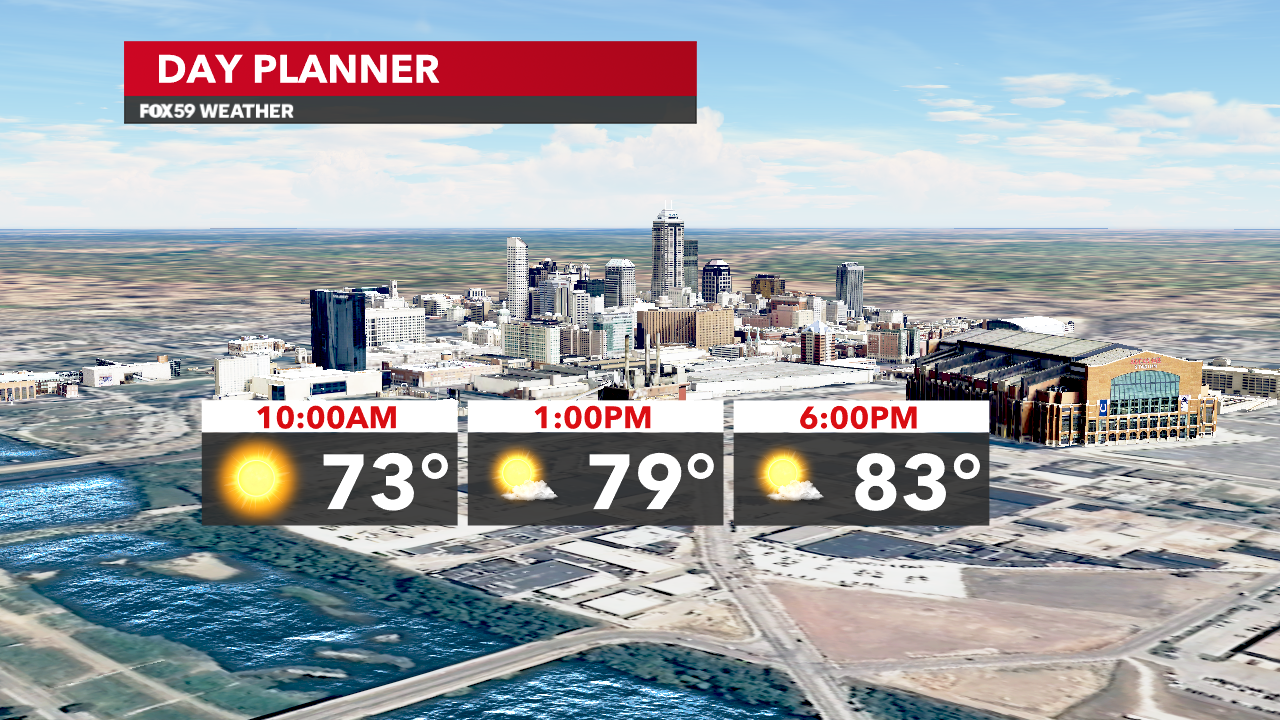 High pressure remains in control over the Ohio Valley and Great Lakes today. Skies are clear this morning and we will see plenty of sunshine for today. However, the upper wind pattern will begin to push wildfire smoke from Canada into the state by tonight and into Wednesday. This will bring a hazy appearance in the sky through midweek, especially to our neighbors in Ohio.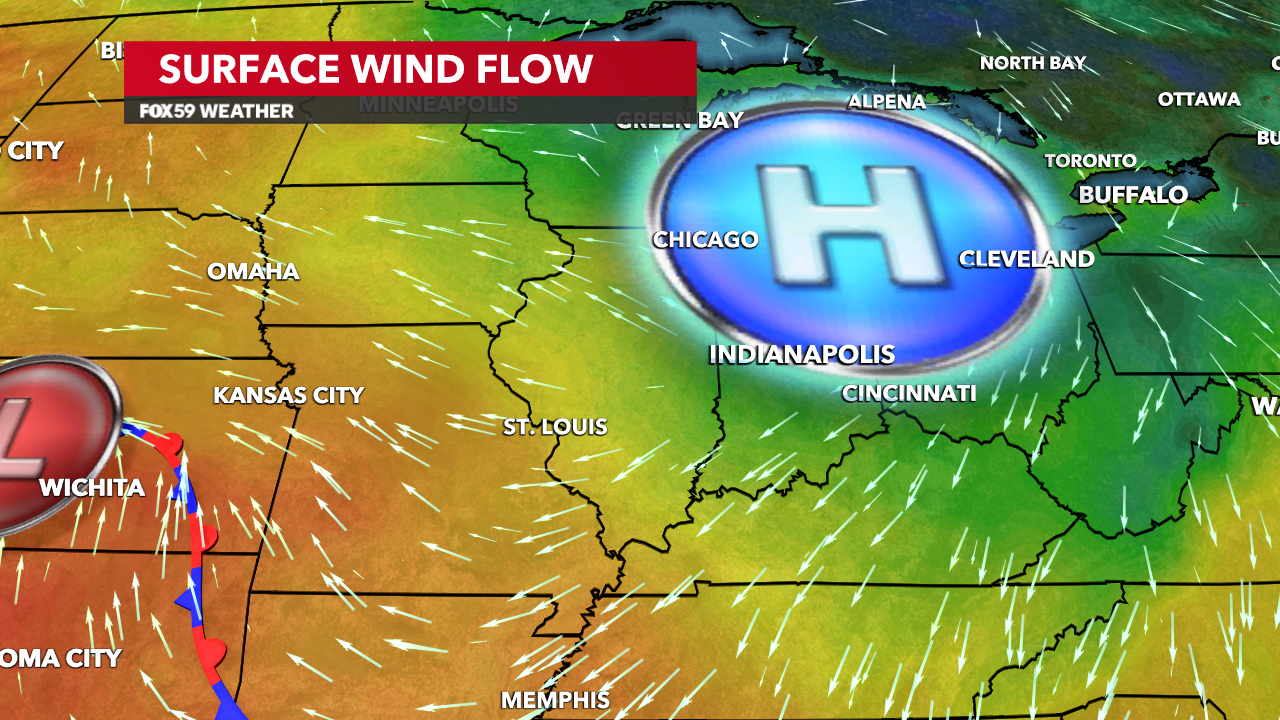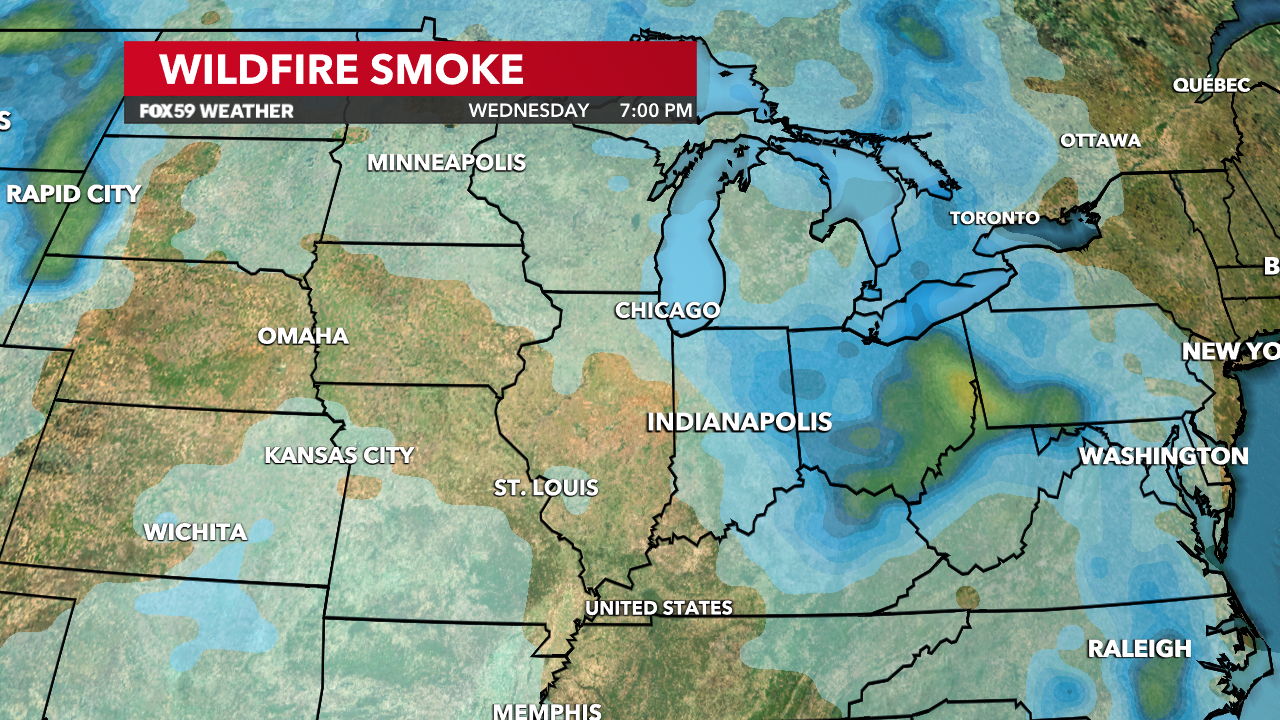 The dry weather pattern will persist through Wednesday of this week. By Thursday, a storm system will slide over the Mississippi Valley and clip our western/southwestern counties. There is another opportunity for showers and storms on Friday as a frontal boundary slides over central Indiana. Expect humidity levels to climb too and approach uncomfortable levels by the end of the workweek.