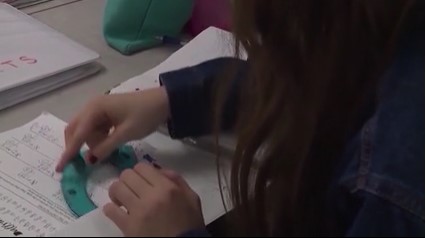 Health professionals discuss keeping children healthy as school starts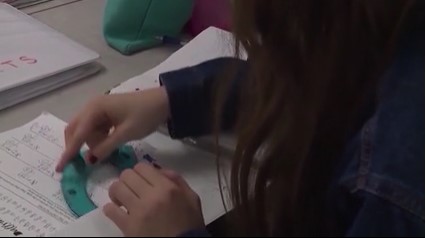 INDIANAPOLIS — Its back to school for many kids this week and as kids return to the classroom, keeping them healthy and illness free can be a tall task. 
Health professionals at Hancock Health want to talk to parents about the best ways to keep those young immune systems nice and strong.
Even in an ideal situation kids can be host to many germs. It's not such a big deal in the summer when they're spending more time outdoors, but bring them all back into a school or classroom and that's a different story. 
It's called the back-to-school plague. On average, elementary school-age children get six to eight colds each school year. High school kids get about half that; however, both are at risk for the flu. The flu season also generally starts in September, just as kids get back into the school swing. 
Like school supplies and clothes, health professionals at Hancock Health say it's also important to make a health checklist to make sure your kids and you have the best shot at staying illness free. That includes following federal and state guidelines for immunizations and basic hygiene routines.    
"We should be following those; we've been doing it for multiple years. It's a good way to boost kids back against those things that aren't just a common cold. We can find those that take a few days and you're good. But childhood immunizations are up-to-date schedule are highly important for us," Jason Wells with Hancock Gateway said.  
"The best thing you can do is hand hygiene. Getting those kids to wash their hands, use hand sanitizer as much as possible," he added. "And then making sure they have a good balanced diet. During the summer we lose our routines. It's back-to-school season. It's time to get back to those routines."  
Wells said packing hand sanitizer in your child's backpack is also a good idea. Another big tip is to make sure kids are getting well-balanced meals and plenty of sleep each night. Both of those tie directly into how their immune systems respond and how they perform in the classroom. 
"It's new classrooms, its new friends, they get stressed as well so making sure kids get plenty of sleep, reducing their stress level, and be positive and encouraging for kids. It'll help their immune system as well," Wells said.  
The easier and stress-free transition kids have, Wells says the easier it can be for parents as well. 
He also emphasizes getting flu shots for the whole family, as it will provide good protection for the entire season. And of course, if your child has a fever above 102 and is showing symptoms such as malaise, bring them in to see the doctor.