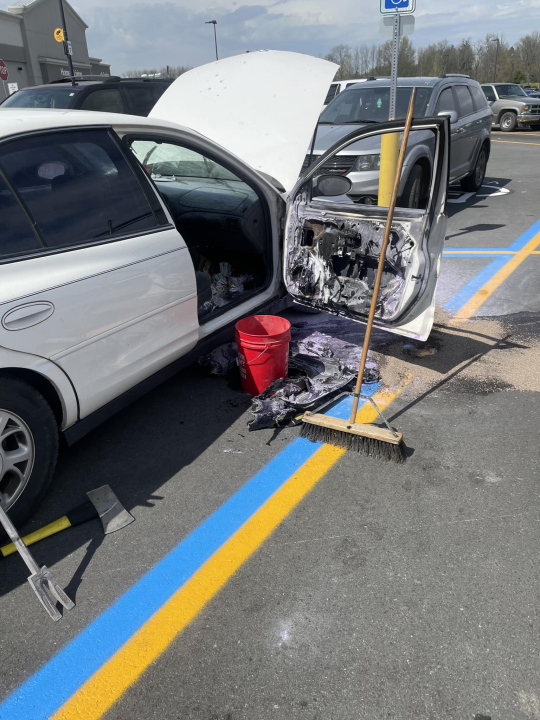 Civilians rescue woman from burning car in Lebanon
LEBANON, Ind. — Lebanon police are applauding two good Samaritans for rescuing a woman from a burning car.
According to police, two civilians, Lindsey Musgrave and Brett Ely, rushed into action when they noticed smoke billowing out of a car in a parking lot of a local Walmart Thursday afternoon.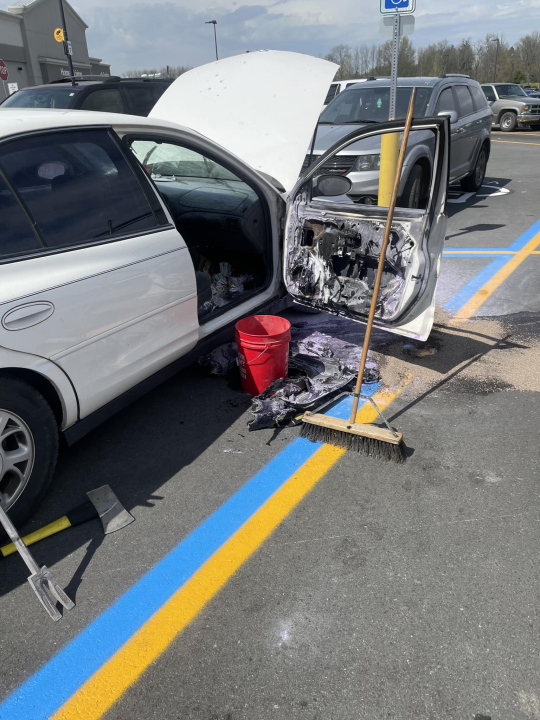 Ely and Musgrave heard a woman sitting in the passenger seat ask for help. The woman used a wheelchair and was unable to get out on her own.
After trying to get her out on their own, Ely grabbed a fire extinguisher from the front of the store and put out enough of the fire to successfully get the woman out of the vehicle.
Firefighters were able to extinguish the remaining flames.
According to police Lt. Ryan Williamson, the woman only had a couple of scratches on her hand and did not need to go to the hospital.
Williamson said Ely bought the woman a bottle of water after the fire was put out.
The fire department is investigating the fire's cause.