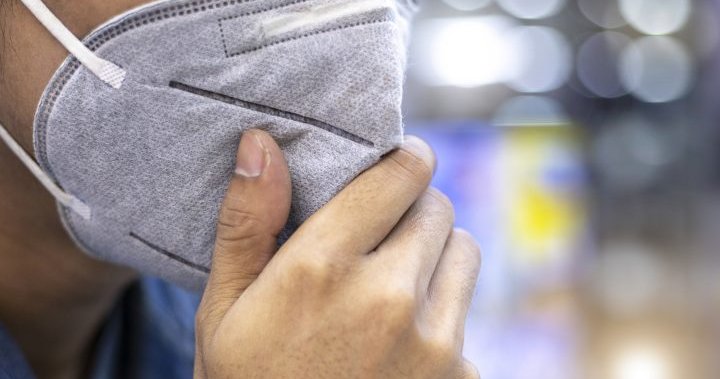 COVID-19: Relaxed health measures to blame for sick kids, Saskatchewan pediatrician says – Regina
Early spring is usually not a strong viral season. That is usually saved for the winter months.
But that's exactly what Saskatchewan is seeing this year.
COVID-19 along with other respiratory illnesses is rampant, especially among children.
Jim Pattison Children's Hospital reports that all pediatric wards still have overcapacity.
Read more:
Saskatchewan NDP Calls on Government to Do More to Address Children's Hospital Capacity
The county's latest COVID-19 epidemiology report found that 65 out of 1,000 preschool-aged emergency room visits reported COVID-like illnesses.
In school age, that number is 25.
Story continues under ad
'What ensures that there are more children in attendance, more children in the hospital? They are mostly viruses. It's not the only one, COVID is part of it, but there are others," said pediatrician Dr. Ayisha Kurji.
dr. Kurji says the other viruses she sees are non-COVID coronavirus, RSV and bocavirus.
2:04 Saskatchewan NDP calls on government to do more to tackle children's hospital capacity Saskatchewan NDP calls on government to do more to tackle children's hospital capacity
She believes that the abnormal timing of the viral wave can be partially attributed to the recent lifting of COVID-19 health measures.
Trending stories
6 cases of COVID-19 XE have been reported in Canada
Guilbeault asks Alberta minister to 'correct' column on emissions reduction
"If you look at our respiratory viral season last year, there weren't many other viruses. There were a few, but not as many as we would normally see. Now that we've taken those measures away, we've seen more COVID in the community and we've seen more of those other viruses as well," said the pediatrician.
As of early March, masks were no longer required in schools in Saskatchewan.
Story continues under ad
Read more:
Saskatchewan government spends big money on health care in 2022 budget
Saskatoon's public school department says schools are dealing with a higher number of students absent due to illness.
Child psychiatrist Dr Tamara Hinz has noticed the increasing trend for children to get sick too.
"As a parent, it felt like things have really exploded in the past few weeks. I think it's a really hard time for kids and I really feel for teachers and schools. I can't imagine having to plan around these kinds of absences," says Hinz.
Kurji explained that with the shift of this viral season, it's hard to predict how it will turn out, but she feels like there's something for parents and kids to keep in mind.
"Whether it's school or work, other activities, if you're sick, stay home. Choose who you're close with," Kurji said.
"If you are in a large public place, wear your mask to prevent COVID, but also the other diseases."
© 2022 Global News, a division of Corus Entertainment Inc.