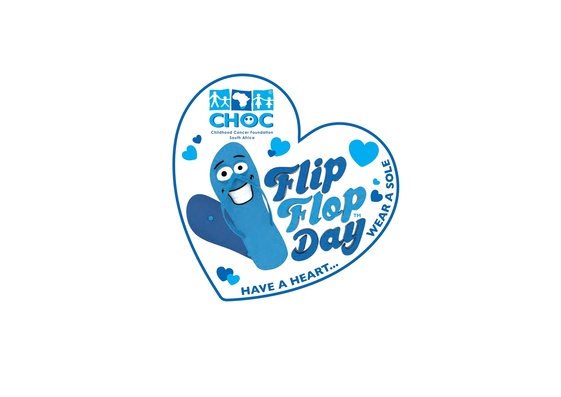 Mass support for flip flop fundraiser for children with cancer
OVER two million rand was raised during the third 'Flip Flop Day – Have a heart and wear a sole' campaign led by the Choc Childhood Cancer Foundation SA earlier this year.
Through this fundraiser, South Africans again showed their generosity and support for children and teenagers with cancer.
ALSO READ: Bohring-Opitz Syndrome: Here's What You Need to Know
Choc's annual fundraising event was celebrated on February 18 and was bigger and better and filled with more 'sole'.
Choc CEO Hedley Lewis said Flip Flop Day was an incredible campaign; one that exceeded all expectations, including the number of stickers sold, the number of children and schools participating, and the number of boardrooms that had coats and flip flops at the same time.
"We would like to thank South Africa for embracing Flip Flop Day by having a heart and wearing a sole for children with cancer, and especially for the awareness created around the journey of patients undergoing cancer treatment."
Proceeds from Flip Flop Day 2022 will go towards Choc's core programs.
These include support for children, teens and families, including transportation to go home and return for treatment; grief support when a child dies, including shopping bags for needy families, care bags for children and welcome bags for caregivers.
There is also psychosocial support where the social worker goes through the journey with the child and the family from diagnosis to completion, be it remission or end of life.
Accommodation at Choc is available as long as a child is in treatment and requires transportation to and from the treatment center.
The services are offered to all children with cancer, but it is those children who have access to the public health system who are most vulnerable and who need the services the most.
The funds raised are also used to advocate for those whose lives have been affected by childhood cancer, when medication is not available, through awareness campaigns and lobbying.