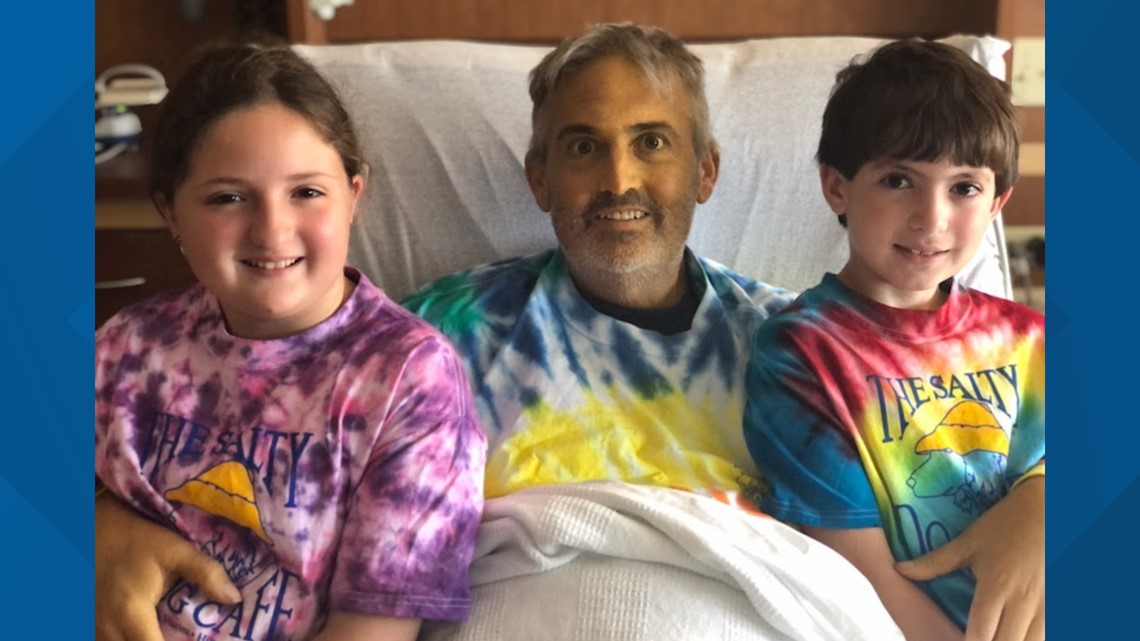 Family's unique legacy project helps with grief
Lisa Todaro and her children, Emma and Will, deal with grief in unique ways.
STREETSBORO, Ohio – Lisa Todaro often talks about everyday life with her children: 10-year-old Emma and 8-year-old Will. The conversations are good these days, because that's how the family makes its way through the grief.
"He was diagnosed in June 2019," Lisa said of her husband, Bill. "He'd only had irregularities in his bowels for the past six months. He had surgery — I think it was the day after — to remove half a meter of his colon."
Bill Uehlinger left this world six months ago after colon cancer. The memories of him are comforting, yet so raw.
"He was really funny, and we really looked alike," Emma recalled. "When we were little, we used to crawl on his back and make him stand up with us on his back."
For Will, remembering life with Dad was a little tender.
"He was very strong and he really helped me with things," he said, "with my homework and things like that."
Bill was a father and husband who fought to the very end to stay with his family.
"He tried every treatment out there that he could use," Lisa thought, "but he always had such a positive attitude."
Like many parents, Bill and Lisa struggled to help the kids.
"I thought an art therapy project would probably be a great way to let them express some of their emotions," Lisa said.
Then Nancy Tamburro and her colleagues at Cleveland Clinic's Taussig Cancer Center came to the rescue.
"Under the supervision of our art therapist and our music therapist, they created the legacy project," Tamburro told us, "which was a form of their hands together."
The experience was precious to Nancy and healing to Bill's family.
"To know that I've made a difference in that family, it's huge," Tamburro said. "It's huge."
A few months after Uehlinger and his family made the hand mold, it was time to say goodbye to the kids.
"They came to see him in the hospital, and he sat down and told him," Lisa recalls through tears. "It was the worst day ever as a parent to tell your kids that your father is going to die."
But Lisa will never let Bill's ghost die.
"He has given back so much to his community," she said. "He was always doing things for others."
And her life is now dedicated to continuing his legacy.
"The walk to end colon cancer," she explained. "We did that a week after he died. I feel like I need to do more to raise awareness for colon cancer."
Lisa not only raised awareness; she gave statewide attention to colon cancer.
"I just sent an email and I said, 'We need to raise awareness about this because you know, it would be good if we reconsider starting proclamations again,'" she said of the writing to the State of Ohio. "About a few months later, in early February, I received the proclamation in the mail, and I was stunned."
Today life looks a little different, but it still goes on. Bill's family will always have the memories, and now they will always have a piece of their father at the center of their world.
"Everything I do, I do for him," Lisa declared. "I want him to be proud of me. I want him to know that I will do everything I can to keep him alive."
For more information about colon cancer, click HERE.