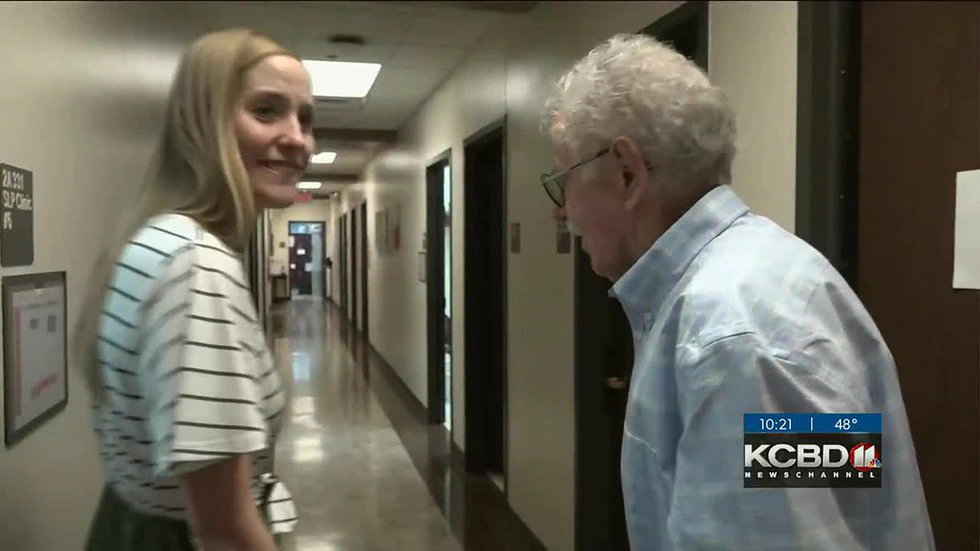 Lubbock pediatrician among many with STAR power
LUBBOCK, Texas (KCBD) – It made headlines last week when Bruce Willis' family announced he was leaving his acting career after being diagnosed with aphasia, a brain disorder that affects speech and language.
Did you know that Texas Tech offers a program through its Department of Speech, Language and Hearing Sciences that is having a huge impact on families here living with the same problem.
It is the Stroke & Aphasia Recovery program known as the STAR program.
I had the opportunity to visit the facility and meet some of the wonderful patients who went through the program.
However, I was quickly corrected that you don't call them patients.
They are called members.
Susan Sneed, a speech pathologist and instructor on the program, says, "All of our members have had a stroke, brain injury, or neurological damage to cause some problem with language."
Among the members, I became acquainted with Phillip Alexander, a former school teacher, who had a car accident that ended his career. LaDonna Elam had a stroke. Esther Moses also had a stroke. Sharon Reese had 5 strokes that left her paralyzed. Sylvia Leos had a brain aneurysm. Renee Collazo had a stroke.
I was surprised to find that I have known one of the other members for a long time.
dr. Glenn Boris, a retired pediatrician, was one of my favorite go-to interviews when he was in private practice many years ago. His wife, Cyndi, told me his life changed in 2018. She says, "He was left with complete paralysis on the right side because it was a stroke on the left." She calls it a miracle that he could learn to walk again. Now he continues to work on regaining his speech and language with the help of Dr. Melinda Corwin, Ph.D., director of the Star Program.
I hope you'll watch this story to understand the many stages of recovery when aphasia follows a brain injury or stroke. As Susan explains, "Aphasia is a loss of language, not intelligence."
The Star program meets every Tuesday and Thursday at TTUHSC. Members are divided into groups based on their skill level. The instructors become their friends and encourage progress while others watch and learn from observation windows.
Meanwhile, Dr. Corwin is excited about a new opportunity for members that gets bigger every year. The STAR Summer Art Camp includes 2 weeks of intensive artistic healing, 4 hours a day. She says, "Studies have shown that all the arts, performing arts, singing, movement, all of these help re-engage the brain."
Best wishes to all my new friends and to Dr. Boris, hoping for great progress in your recovery journey.
For more information about the STAR program or the summer art camp, call (806) 743-5670.
Copyright 2022 KCBD. All rights reserved.