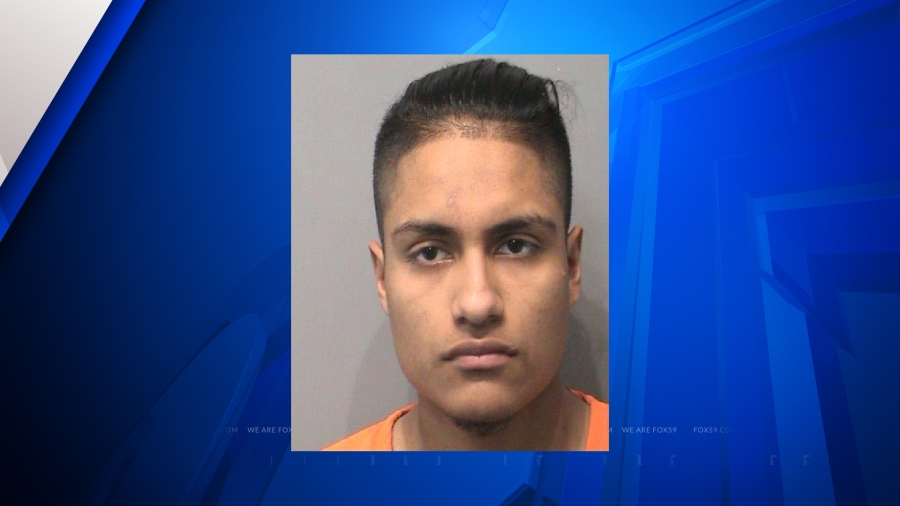 Greenwood man charged in gun death of teen in Edinburgh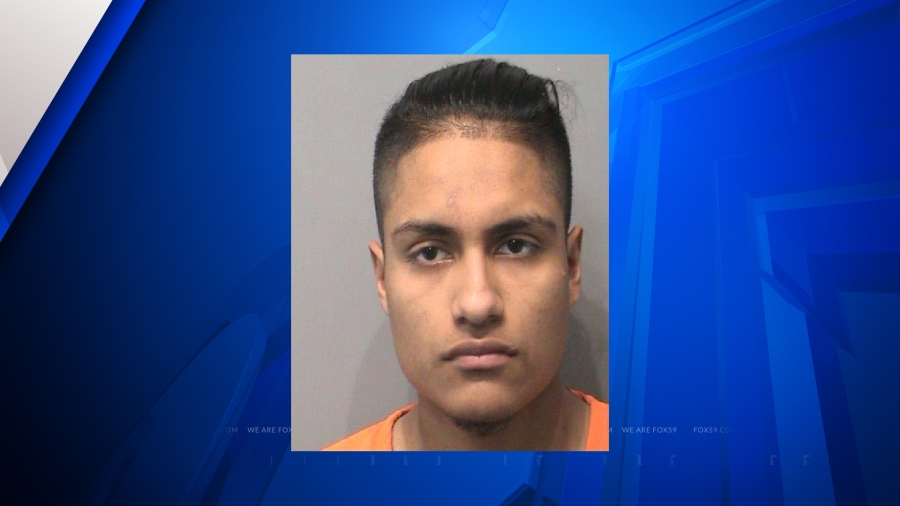 EDINBURGH, Ind. — Jonathon Elliott, 14, was sitting on a couch inside a house in the 600 block of South Pleasant Street in Edinburgh Saturday night when a handgun in Pedro Castillo-Salmeron's possession went off, according to Edinburgh Police Chief Doyne Little, fatally wounding the teen.
"The deceased, a relative and Pedro are in the residence, there doesn't appear to be, from what I'm told so far, any kind of argument or any kind of motive whatsoever that I'm aware of," said Little. "Pedro stands up and the gun goes off and strikes the young man in the chest area."
Little said Castillo-Salmeron fled the area, only to return to Pleasant Street within the hour and surrendered.
"He was in shock, he was completely in shock," said Little. "Obviously he didn't know until later on that Mr. Elliott had passed away and then he was very distraught."
Castillo-Salmeron refused to answer the chief's question.
He's charged with reckless homicide.
Little won't say if police have recovered the gun.
"It's a semi-automatic nine-millimeter firearm," said the chief. "We will do our due diligence, try to figure out all we can about that weapon. We did collect some ammunition from the scene so obviously we're trying to figure out what else we can match up as well, and once we determine that origin, where the gun was bought and how it was obtained by the suspect, we'll look into that too to determine that he did lawfully possess that weapon. Right now we don't have any history that says he couldn't."
Little said this is just the fourth homicide he recalls in the last twenty years in Edinburgh.
Fox 59 News has determined this is at least the seventh time a child has been struck by inadvertent gunfire in central Indiana this year and the fifth fatality.
Sometimes those guns are in the hands of other children, other times adults.
"They don't understand what that weapon does, whether they go to the range or not, if you get careless, accidents are gonna happen," said Little. "It's not the gun's fault. It's the person that's possessing it."
Castillo-Salmeron and Elliott were both from Greenwood and Little thinks the suspect was visiting Elliott's older brother when the killing occurred.
Advised of his rights inside the Johnson County Jail Sunday, Castillo-Salmeron will likely face his initial hearing by mid-week.