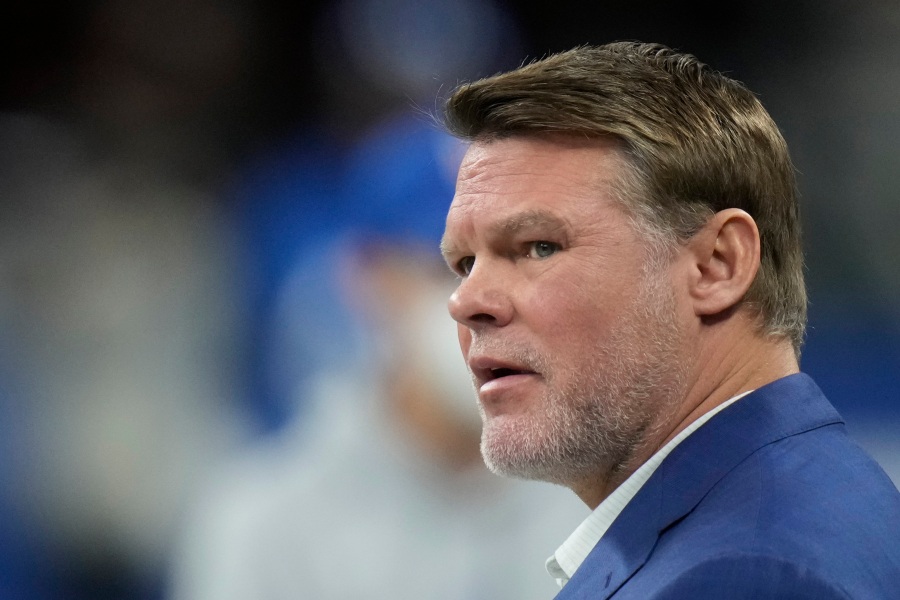 Colts' draft focused on athleticism, speed; record 12 selections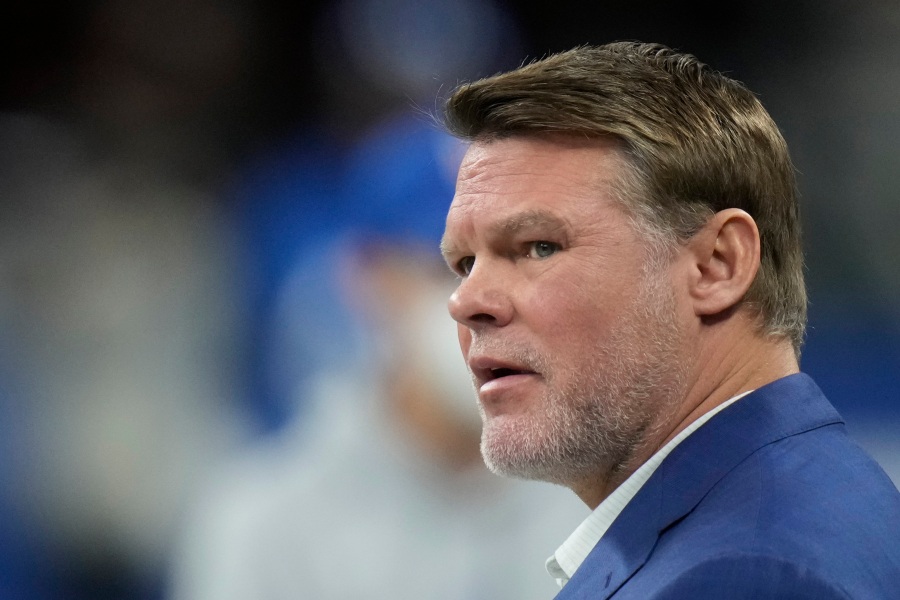 INDIANAPOLIS – Chris Ballard's seventh draft was historic, and by all accounts a success.
The Indianapolis Colts' renowned draft-pick coveter – he loves them picks – wheeled and dealed his way to 12 overall selections in the NFL's three-day, 259-pick draft that concluded Saturday evening. That's the franchise's most since the league went to a seven-round draft in 1994, and the most since it had 13 in the 12-round process in '92.
The more selections, the better the odds of hitting on players who not only make the roster but make a difference.
Between No. 4 Anthony Richardson and No. 236 Jake Witt, it's hard to argue the Colts weren't better Saturday evening than they were Thursday morning.
At first glance, the past three days were about quantity and quality.
"Good day, fun day,'' Ballard said Saturday night. "Thought we added a lot more athleticism, speed, especially on defense. We thought we added competition to the roster, which you always want to do at multiple positions.''
A recap of the latest draft class:
*Round 1/4th overall: QB Anthony Richardson, Florida, 6-4, 232
*Round 2/44: CB JuJu Brents, Kansas State, 6-3, 198
*Round 3/79: WR Josh Downs, North Carolina, 5-10, 175
*Round 4/106: OT Blake Freeland, BYU, 6-8, 302
*Round 4/110: DT Adetomiwa Adebawore, Northwestern, 6-2, 282
*Round 5/138: CB Darius Rush, South Carolina, 6-1, 198
*Round 5/158: S Daniel Scott, Cal, 6-1, 208
*Round 5/162: TE Will Mallory, Miami, 6-4, 239
*Round 5/178: RB Evan Hull, Northwestern, 5-10, 210
*Round 6/211: DE Titus Leo, Wagner, 6-3, 245
*Round 7/211: CB Jaylon Jones, Texas A&M, 6-0, 200
*Round 7/236: OT Jake Witt, Northern Michigan, 6-7, 302
Richardson is the undeniable focal point. He gives a quarterback-needy franchise direction and hope.
"Look, he's a superhero,'' said owner Jim Irsay, who made it clear Richardson needs to play sooner rather than later. "No quarterback has brought those skills to the table with the athletic test. We're hoping to create the perfect storm with him and Jonathan Taylor and that offense.''
The other 11 selections shouldn't be ignored.
And it's worth noting most of the draft picks were at the top of the chart in terms of athleticism. Ten of the 12 had at least a 9 RAS (Relative Athletic Score); 10 is the best possible. Three had the highest score in their position: Richardson (10), Freeland (9.83) and Scott (9.94). Brents (9.9), Adebawore (9.72) and Witt (9.8) ranked second. Rush (9.8) was fifth, Hull (9.32) seventh and Mallory (9.05) eighth.
"Chris preaches it and we've just really harped on it: don't ignore traits,'' said Assistant General Manager Ed Dobbs. "Some guys are just too big and fast to fail. You're talking high floors, right? We always talk floors and ceilings. When they're that talented, the floor is just so high. You know, 'OK, at least we're going to get this.' Just go with it.''
"This year we were trying to be more explosive,'' added Chief Personnel Director Morocco Brown.
The Colts entered the draft with a thin cornerbacks room. Presto. Ballard added Brents, Rush and Jones.
"We wanted to add competition to that position,'' Ballard said. "The room's going to look a little different with these guys added.''
There wasn't necessarily a need at tight end – Mo Alie-Cox, Kylen Granson, Jelani Woods, Drew Ogletree, and Pharaoh Brown already were atop the depth chart – but Mallory, the grandson of legendary IU coach Bill Mallory, was too enticing to pass up in round 5.
It was a deep draft for tight ends, and Ballard revealed there were discussions about taking one earlier than Mallory at No. 162 overall.
"All of a sudden you look up and Mallory's there in the fifth round,'' he said. "Shane looked at me and said, 'Chris, this guy's really good.' You don't ever want to just pass up a good player. It's just going to create really good competition at the position. That's OK. That's a good thing. That makes you better.''
Freeland represents the missing swing tackle – 26 starts at left tackle and 15 at right tackle at BYU – while Adebawore reinforces the defensive line.
"We're starting to that a group that's got 8-9 players that we can rotate in and out,'' Ballard said of the Colts' defensive line.
You can follow Mike Chappell on Twitter at @mchappell51.