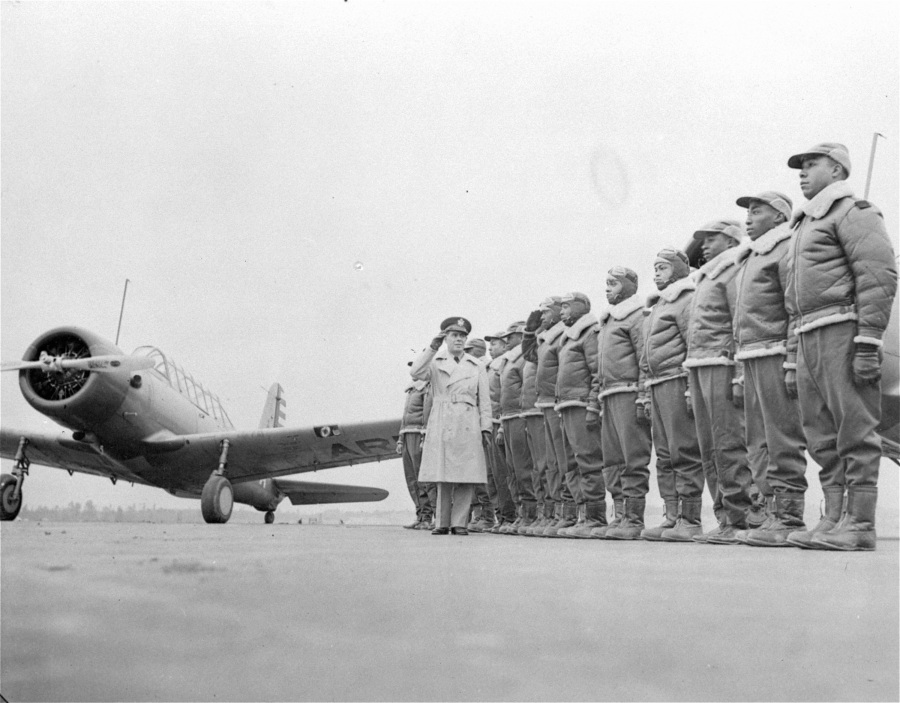 Hoosier Tuskegee Airmen fly toward freedom
INDIANAPOLIS – Protecting freedom isn't always as black and white as we may think.
Central Indiana historians found at least 14 local Hoosiers were part of an esteemed, all Black squadron: the Tuskegee Airmen.
During World War II, President Franklin Roosevelt's administration started the initiative to explore what an integrated military could look like.
As part of our Black History Month coverage, FOX59's Beairshelle Edmé highlights the legacies of two Hoosiers who were among the first African-American Army fighter pilots.
Flying through the blue and white clouds, the Red Tails soared; Red Tails was the nickname given to the Tuskegee airmen and their aircrafts, which were brightly painted red at the tail.
In the skies, these three colors were woven together like the American flag.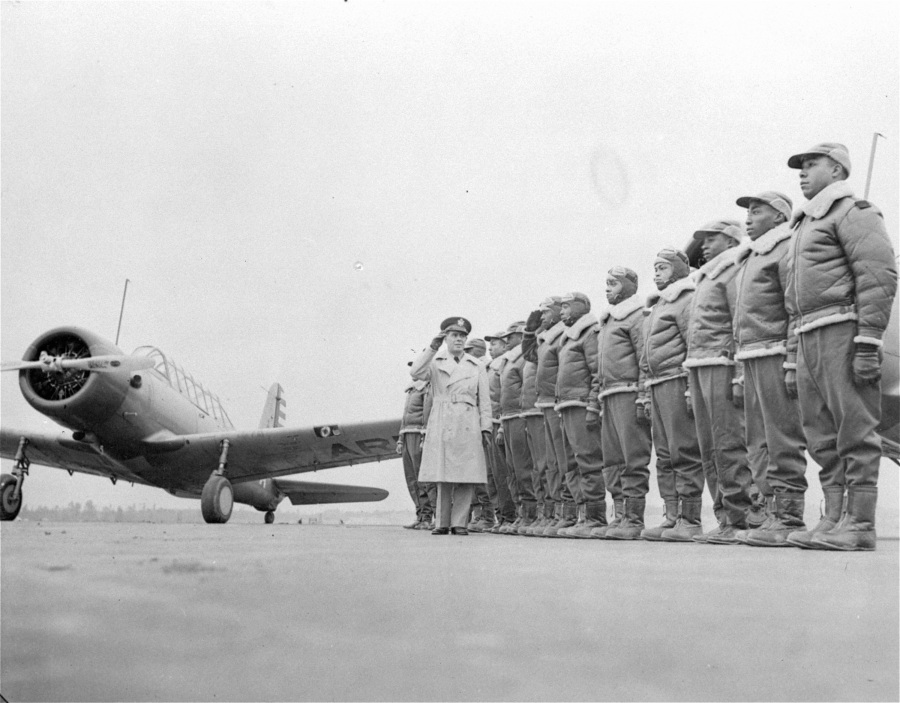 Yet the Black men behind those combat planes would fight for freedom in more than one way.
"It was an experiment initially that was expected to fail, but these pilots– with that determination and just the skill that youth have… the daring (attitude) that young people have — these flyers were determined to prove that they had it," said Charles Hall Jr., son of Hoosier Tuskegee airman, Major Charles B. Hall.
The Tuskegee Airmen was indeed an experiment since the U.S. military did not allow African-Americans to train as combat pilots or to serve alongside white soldiers.
Major Hall, a Brazil, Indiana native, left his college pre-med courses and eventually enrolled in this rigorous experiment for a Black-only squadron.
The Hoosier would become the first Black army fighter pilot to shoot down enemy aircraft, protecting hundreds of fellow soldiers throughout his career.
"When I would see those fighter jets take off– they were 105s ,F-105s– (I) would think of my dad," Hall Jr. reflected.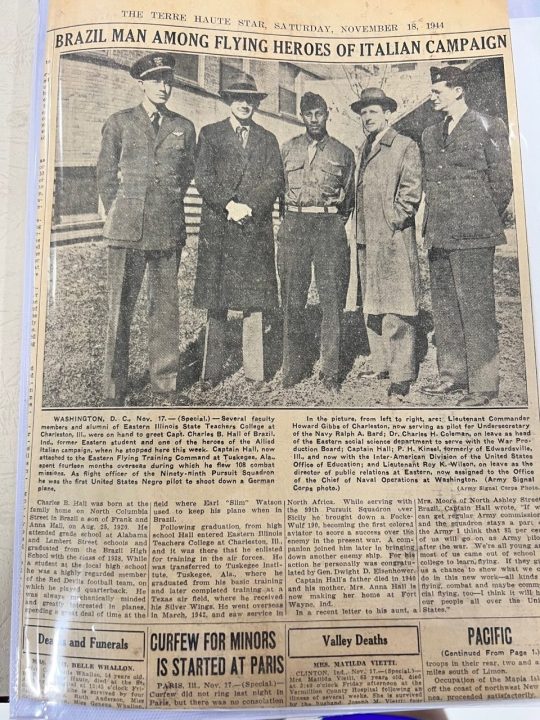 Hall Jr. now carries on the Hoosier hero's legacy, having followed in his father's footsteps briefly serving in the U.S. Army on assignment in Thailand.
"People understood that given the opportunity the African-American, male or female, could render service, learn, understand, and do the hard things in life just as well as anyone else," the Army veteran explained.
These Black fighter pilots captured headlines– their skills, intellect, and training proved they weren't just good, they were great. This offered a glimpse into the potential for an integrated military and an integrated country.
"They were humble as well; it wasn't– I use the phrase– 'Top Gun influence.' Yes, they did come back and in a way, (they) we're used for (war) bond drives and to help motivate the community, but at the same time, they came back in and taught and trained or worked in the aviation business, showing this wasn't just a fluke," detailed David Newill, a board member of the Indiana Aviation Hall of Fame and an Air Force veteran.
"This wasn't just a one-time event, and because of that they paved the way for many, many more minorities and females to be able to say, 'If they could do this I could do this. I've looked up as a child and I saw an airplane and won't that would be fun, I think', and they showed it could be done."
The Indiana Aviation Hall of Fame just inducted Major Hall, who later went on to work for the FAA after his service.
His legacy was honored just as that of another Hoosier Tuskegee airmen, Lt. Col. Charles Debow Jr.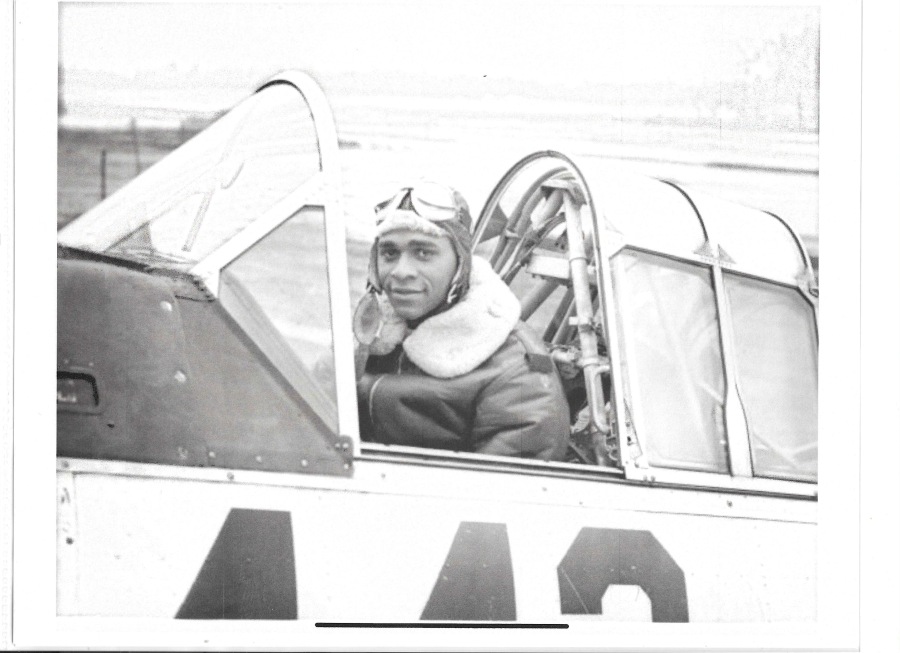 "He always wanted to make other people successful and that was one of the biggest takeaways from my father," said his son, Ret. Capt. William "Bill" DeBow.
The Lt. Col was in the first class of five Black men who graduated from the Tuskegee Institute.
The Indy native answered the call first for patriotism.
"The second reason he joined the U.S. Army Air Corp (which late became the U.S. Air Force) was he said he wanted to go out and make the 12 million African-Americans in the United States proud and improve their quality of life and improve their quality of opportunities," explained the Navy veteran when speaking about his dad's convictions.
The third reason he flew was for family. DeBow Jr. flew to make his parents proud, including his dad, a Buffalo solider. Charles DeBow was part of that Black-only cavalry troop that fought in the Indian War during the nation's westward expansion in the late 1800s after the Civil War.
Today, Retired Captain William DeBow upholds his dad and grandad's legacy, having served 30 years in the Navy. Service is an embedded part of their family tree.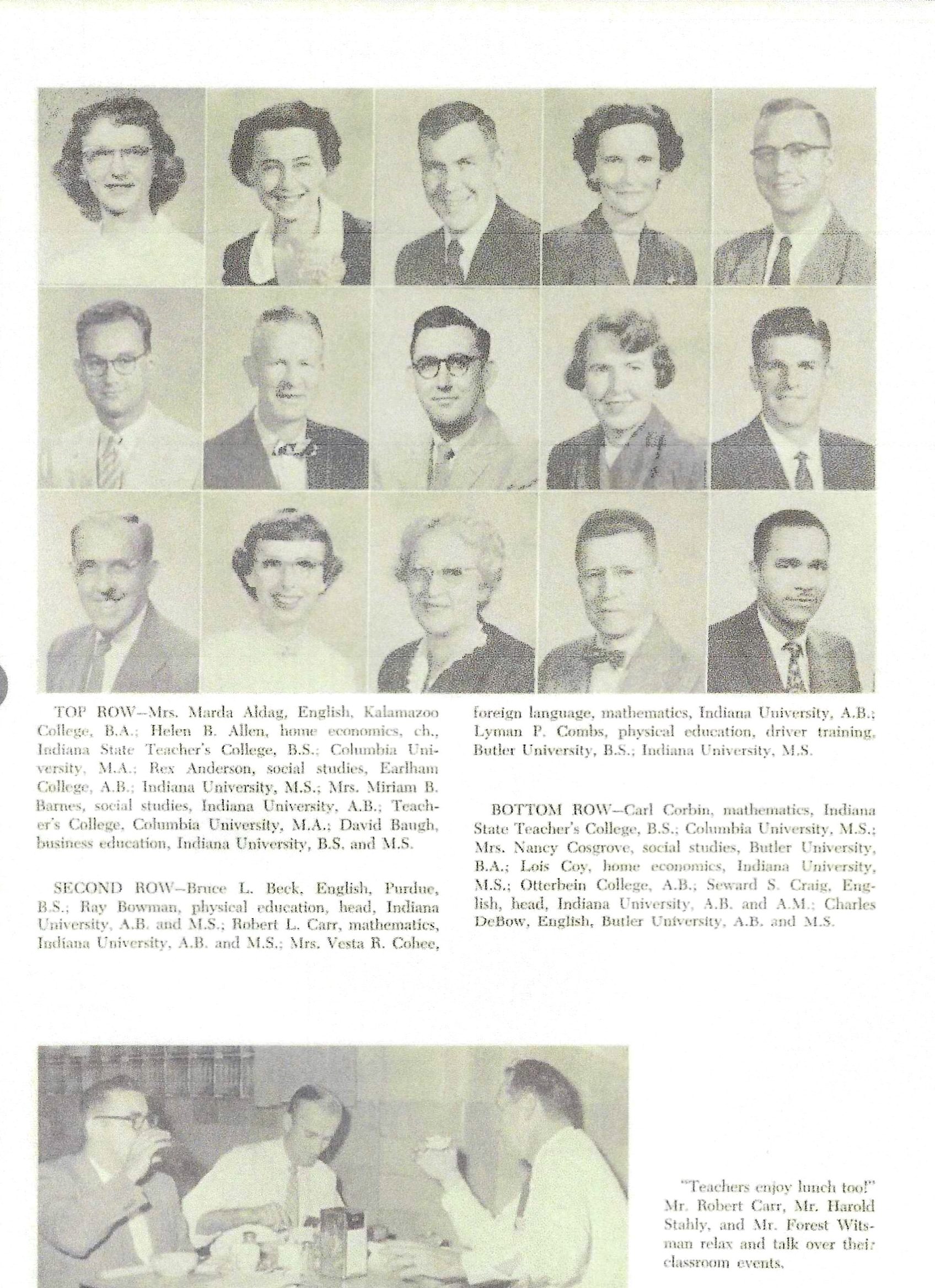 The Tuskegee Airman set the example in civilian life too; Lt. Col. DeBow Jr. became the first Black teacher at Thomas Carr Howe High School (IPS School #37), a night course instructor at his alma mater, Crispus Attucks High School, and later an Indiana University–Purdue University Indianapolis (IUPUI) lecturer.
These two Tuskegee Airmen and more than 1,000 Black pilots fought for the country in time when it wouldn't always fight for them; but now because of the Red Tails, because these Hoosier heroes, the American flag can fly high.
Maj. Hall's and Lt. Col. DeBow Jr.'s families are actively working to preserve the legacy of the Tuskegee Airmen, but most importantly, to continue the legacy.
Several local organizations help with that as they teach the next generation of aviators.
You can learn more about diversifying the industry and training assistance for new pilots, especially people of color and women here:
Join us on air on February 23rd at 7:30 p.m. for our 30-minute special, celebrating and exploring more Hoosier Black history.