Indiana Black Expo Summer Celebration brings out huge crowds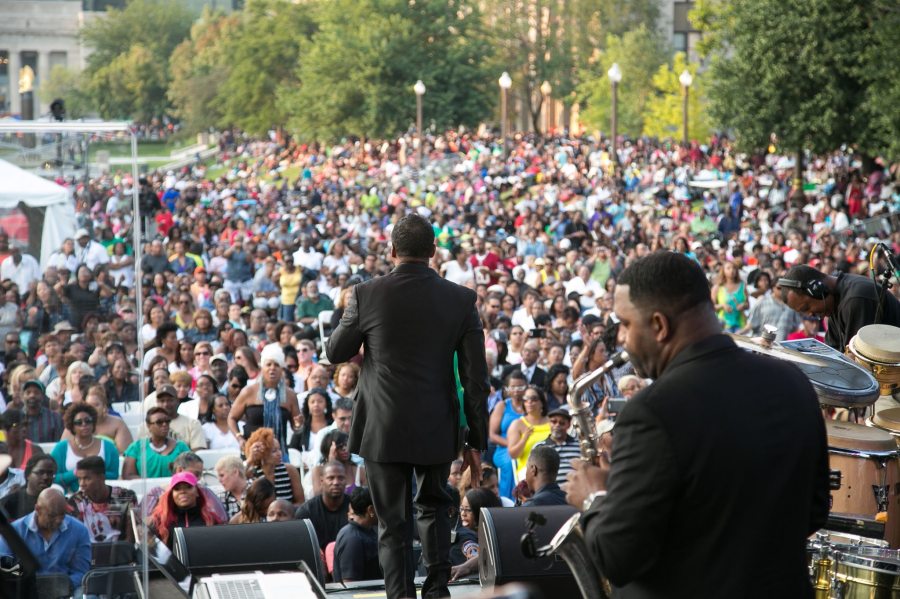 INDIANAPOLIS– Huge crowds were downtown Friday at the American Legion Mall for the Indiana Black Expo summer celebration outdoor concert.
Concertgoers were treated to music by artists like R&B legends The O'jays, Stephanie Mills, El DeBarge, and Howard Hewett.
Some people arrived hours beforehand. Some even traveled from out of state for the major event.
"We traveled from Louisville, Kentucky on a bus," said concertgoer Anthony Brown.
Volunteers behind the event said it's about bringing people together and celebrating diversity.
"Indiana Black Expo is for everyone to be a part of this opportunity," said volunteer Regina Marsh.
Marsh has helped plan this event for more than two decades. She said Friday's event is more than just about the live music.
"We have healthcare testing for people that will go on in the Convention Center this weekend," Marsh.
The musical festivities allowed people the chance to kick back, relax, and enjoy good company.
"It's just good to see everybody come together and get along peacefully. The community gets to listen to good music," said concertgoer Myisha Foster.
Law enforcement agencies across the board were working hard to make sure everyone felt safe while also being able to interact with the community.
"We know that everyone is out here to have a good time. I love when people come to talk to us and ask us questions. We love that interaction with folks," said Captain Fred Ilnicki with IMPD.
The Indiana Black Expo will have events through Sunday.