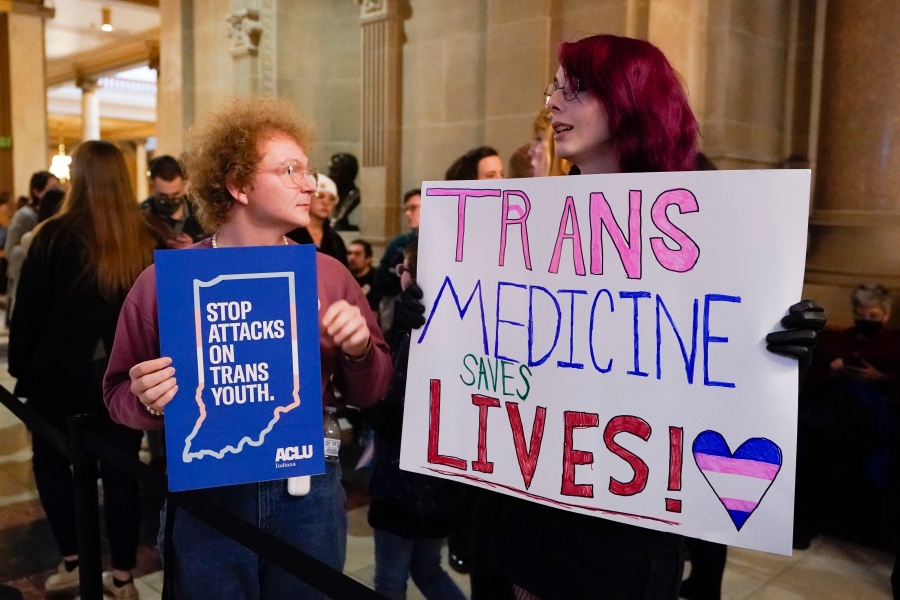 Indiana lawmakers pass bill that would ban gender transitioning procedures for minors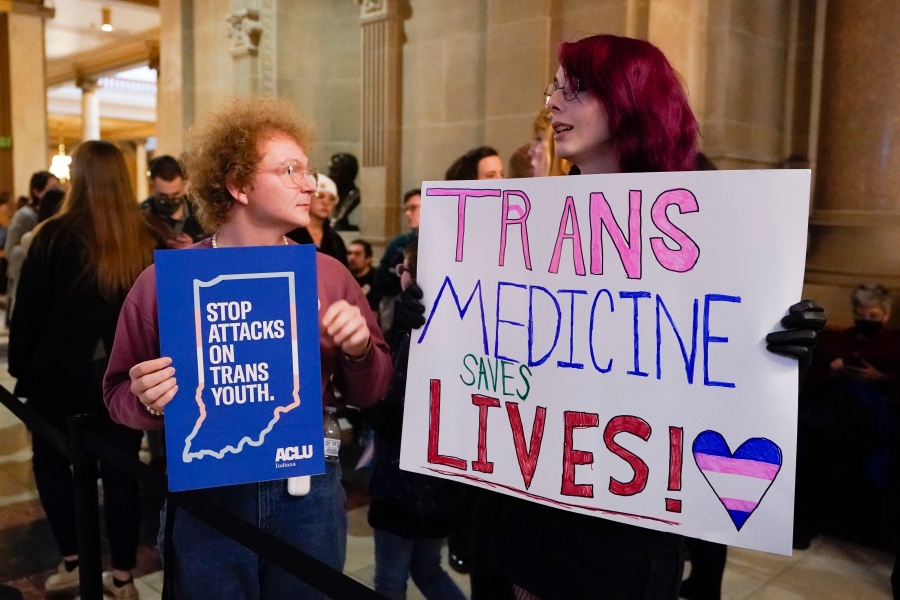 INDIANAPOLIS — Indiana lawmakers passed a bill on Monday that would ban gender transitioning procedures for anyone under the age of 18.
Senate Bill 480 has been widely debated at the Indiana Statehouse, often involving emotionally charged testimony. The bill passed both in the Senate and House mostly along party lines.
As the bill now heads to Gov. Eric Holcomb's desk, Republican lawmakers in support of the bill argue children are too young to make such life-altering decisions.
"We really felt common-sense policy to help protect kids, and that's really the biggest reason we wanted to get this done," the bill's author, State Sen. Tyler Johnson (R-Leo), said.
Johnson's bill would ban anyone under age 18 from receiving gender transitioning surgeries, hormone treatments and puberty blockers.
"These procedures, medications, and puberty block hormones come with very big side effects," he said. "They're unproven in their history and their nature. It comes ahead at this time a lot of people are questioning that."
The bill's opponents argue it does not protect children, rather saying it would be harmful to thousands of young Hoosiers.
"It is just absolutely devastating that the legislature has passed Senate Bill 480, a ban on gender-affirming care for trans youth," ACLU of Indiana Director of Advocacy and Public Policy Kaitie Blair said. "This is going to do irreparable harm to transgender youth here in the state and also drive loving families out of this state."
Blair and others opposing the bill argue that doctors and families should be left to make these decisions.
"This bill isn't about protecting minors," Blair said. "It's about taking away parents' rights to work with doctors and their children to figure out what's best for their family. This is all about taking away parents' rights to help out their child and to work with medical professionals."
The ACLU said it is fully prepared to file a lawsuit if Gov. Holcomb signs the bill into law. A handful of Democrat lawmakers spoke against the bill on Monday, as did Indiana representatives with the Planned Parenthood Alliance.
If the governor decides to veto the bill, it would only require a simple majority vote to override the veto. Republicans who support the plan hold a supermajority in the legislature.