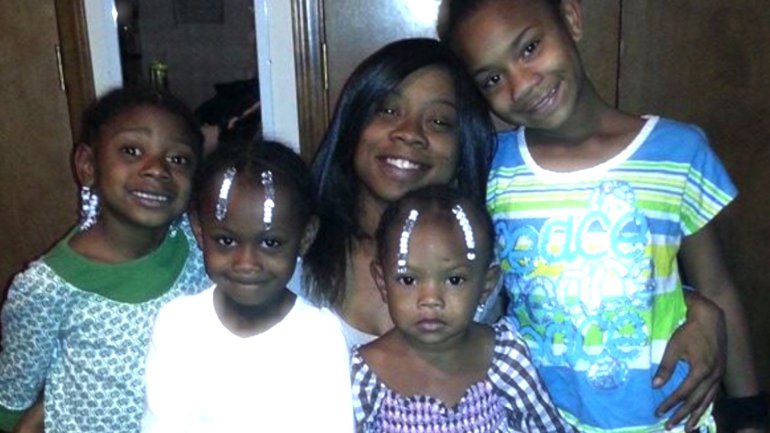 Indiana State Police: Mother Gaylin Rose 'not a suspect' in deadly Flora fire investigation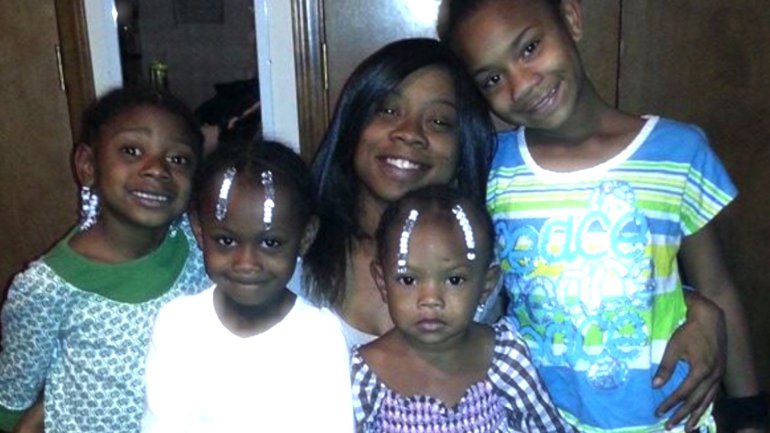 FLORA, Ind. — Indiana State Police Superintendent Douglas Carter surprised us.
In two previous two stories FOX59/CBS4 did on the 2016 Flora fatal fire, requests were made to speak with State Police investigators. The requests were denied.
But earlier this month, while being interviewed on another pre-arranged subject, we asked Carter if he wanted to discuss the Flora investigation. Carter agreed.
The first question:
STEVE BROWN: "Is Gaylin Rose considered a suspect in this case?"
SUPERINTNDENT CARTER: "No."
We asked because there have been persistent rumors in Flora that Gaylin Rose, the mother of the four girls killed in the fire, had a hand in starting it. Carter's emphatic answer was the first time his law enforcement agency has disclosed whether a person was or was not a suspect.
Carter did express frustration over Rose's lack of availability to speak with State Police investigators. FOX59/CBS4 can confirm the first time Rose sat down with investigators was three weeks after the fire.
Rose had been hospitalized with smoke inhalation. But it is typical in investigations that key witnesses are interviewed multiple times. Based on her recollection, Rose said it's likely been years since she's had a conversation with the State Police.
A point raised in previous Flora stories came up during the interview with Carter. FOX59/CBS4 and other news outlets have noted comparisons between the fire investigation and the probe of the Delphi murders.
The killings of Abby Williams, 13, and Libby German, 14, came just three months after the Flora fire claimed the lives of  Keyana Davis, 11, Keyara Phillips, 9, Kerriele McDonald, 7, and Kionnie Welch, 5.
But while State Police released video and audio evidence in the Delphi case to encourage the public to come forward with information, similar disclosures have not been made in the Flora investigation. Carter was asked about the different approaches.
CARTER: "If we had (the information) to release. The analogy that they're the same, and that was something perpetuated by your story, is simply inaccurate. That's not, that's not true. That's not true. The only thing relevant that's similar to Delphi and Flora is they're in the same county. Connecting an arson, with very little information, to a homicide that's developed over 80,000 tips, it's, it's, it's an unfair analogy and unfair comparison between the two."
BROWN: "But people up there see them as similar. They're horrible events, resulting in deaths of young girls. They see them as similar."
CARTER: "We can't make things happen. We can't make people talk to us. I, I, I  acknowledge the criticism and I'll take that criticism, but I know those detectives up there. I know what we know, as an agency that I'm not going to talk about. And the notion that we can just, just make someone talk to us to connect the dots, to hold someone accountable, I think it unfair for us. I think it's unfair. Criticize? Yes, but we will do this the correct way."
Carter maintains the Flora investigation is active.
The scene of the fire remains boarded up. The two-story home split into a pair of apartments has not been occupied since the night of the fire.
And Mike Vergon has been inside.
Vergon, a former ATF fire investigator, now runs his own private fire investigations firm.
Attorneys for Rose hired Vergon to investigate the cause of the fire as part of a wrongful death lawsuit against the building's owners.
FOX59/CBS4 obtained a copy of Vergon's report. He was inside the home three times in the 6 months following the fire. Vergon provided photos of the fire damage, which can be seen below:
Among the things Vergon looked for were smoke detectors.
"We found one," said Vergon. "It was on the second level of the residence, on the landing and there was no battery in it. It was open but there was no battery. The condition this was in there would have been a battery still in if a battery had been present."
Indiana law states the owner or property manager is responsible for making sure rental housing units have a functioning smoke detector.
Vergon said to make sure there weren't other smoke detectors in the house, he raked through fire debris piled in the side and backyards to be sure. None were found.
There was extra attention to the kitchen and the connecting back porch. This is where the fire damage was heaviest. An examination of the appliances suggested the fire was not caused by an electrical malfunction.
Maybe the most vital information in Vergon's investigation came from a witness.
Adam Ayres, a next-door neighbor, rushed into the house the night of the fire. This was before police or fire arrived. Atres explained he was trying to reach the stairway leading to the bedroom where all four girls slept. Smoke drove him back.
But before exiting the house, Ayres told investigators he saw a two-inch wide path of flame that led from the back porch to the kitchen.
"He got a pretty good view and described it in detail," said Vergon.
Ayres was also the only person who saw the ribbon of fire. The visible flame and the burn patterns found in that area were convincing to Vergon.
"We came to our determination that it was a set fire," Vergon explained.
Vergon said he is 100% confident in his assessment. Vergon will also be a potential witness in the upcoming wrongful death case. That trial is expected to begin before year's end.