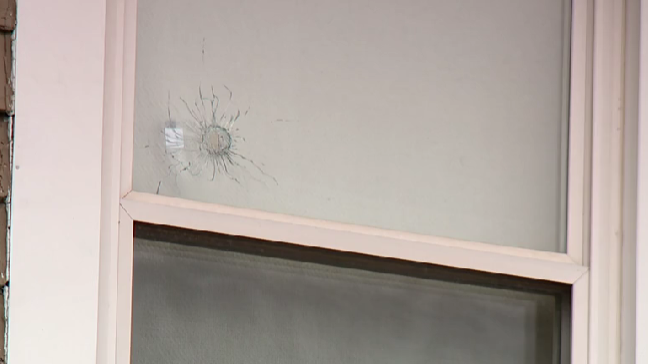 Indy woman is killed by stray bullet fired into her bedroom window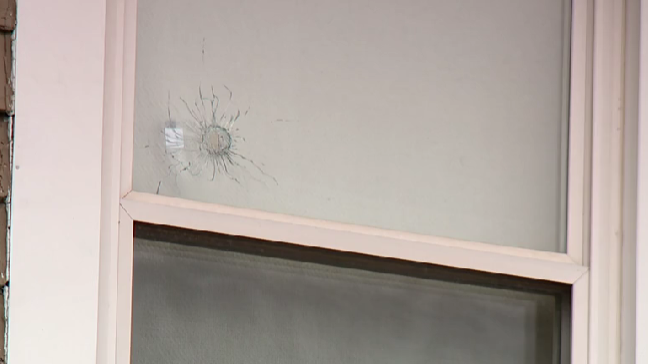 INDIANAPOLIS — Two people are dead following a pair of shooting in the span of less than one hour overnight.
The two homicides took place on the east and near east sides.
Just before midnight, IMPD east district officers were dispatched to 619 N. Gray St. on a report of shots fired. 
When officers arrived, they located an adult female inside a residence.  Police say that victim was killed by a stray bullet fired into her home.
Dozens of bullets tore holes and shattered windows on both sides of the duplex.
"This is tragic," said IMPD captain Mark McCardia.  "There's no excuse for this.  This is a horrible situation."
With the damage to the home visible in the daylight, friends and family say 51-year-old Farrenquai Bailey was shot through a window and died in her bedroom.
"It is senseless.  What is the point?  An innocent woman was shot for no reason.  She didn't do nothing," said neighbor Amy Barajas.
Amy lives across the street.  She says surveillance cameras on her home showed a car stop in front of victim's home and two gunmen unleash a barrage of bullets.
"We just saw a guy get out of the car. He started shooting and then the driver got out," said Amy.
"That was like a war," said Juan Barajas.
While police and neighbors don't know what motivated the overnight violence, police reports show shots were fired into the same home in late 2021.
"You don't believe that would happen here.  It's not a quiet neighborhood, but you don't expect that," said Juan.
Less than an hour before that homicide, at approximately 11:00 pm, IMPD East District officers were dispatched to 1400 N. Priscilla Avenue on a report of a person shot. 
57-year-old Stephen Flynn was found shot on the sidewalk in front of a vacant house.  IEMS transported the victim to an area hospital in critical condition.  Despite the best efforts of medical professionals, the victim passed away at the hospital.
Neighbors there reported hearing a single gunshot before seeing one suspect get into a car and drive away from that scene.
No arrests were made in either homicide.
Anyone with information about the Gray street incident should call Detective Gregory Shue at the IMPD Homicide Office at 317-327-3475 or e-mail the detective at Douglas.Morning@indy.gov. 
Anyone with information about the incident on Priscilla should call Detective Gregory Shue at the IMPD Homicide Office at 317-327-3475 or e-mail the detective at Gregory.Shue@indy.gov .