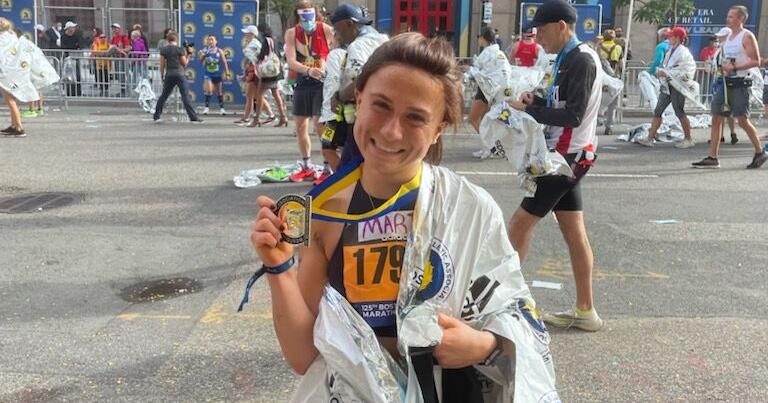 MGH Pediatric Oncology: Maria Cavallaro | News
MARIA CAVALLARO
AGE: 21
RESIDENCE: North Andover
How did you ever start running?: "After moving to the city to study, I fell in love with running through the Esplanade and Boston neighborhoods. Running quickly became my form of therapy. Everyone knows there is something special about the Boston Marathon, and I wanted it experienced first hand."
What are your goals for running?: "I don't hold myself to a hard PR time. I just want to enjoy the course, the atmosphere and have fun."
How has the training been? "I found this training cycle a little more difficult than the training for the 125th BAA last year. Because of the shorter days, I did most of my training in the dark, either early morning or late afternoon to fit into my class schedule.
Tell us about the charity and your connection: "Like last year, I am running on behalf of the MGH Pediatric Oncology Dept in support of the incredible quality of care and treatment received by one of my older brothers. My goal has been to spread awareness of the prevalence and severity of childhood cancer."
How can people donate?: "Donations can be made directly to my fundraising page through GivenGain (https://www.givengain.com/ap/maria-cavallaro-raising-funds-for-massachusetts-general-hospital-44641/) or if you prefer the web, feel free to Venmo @Maria-Cavallaro and I will deposit on your behalf.