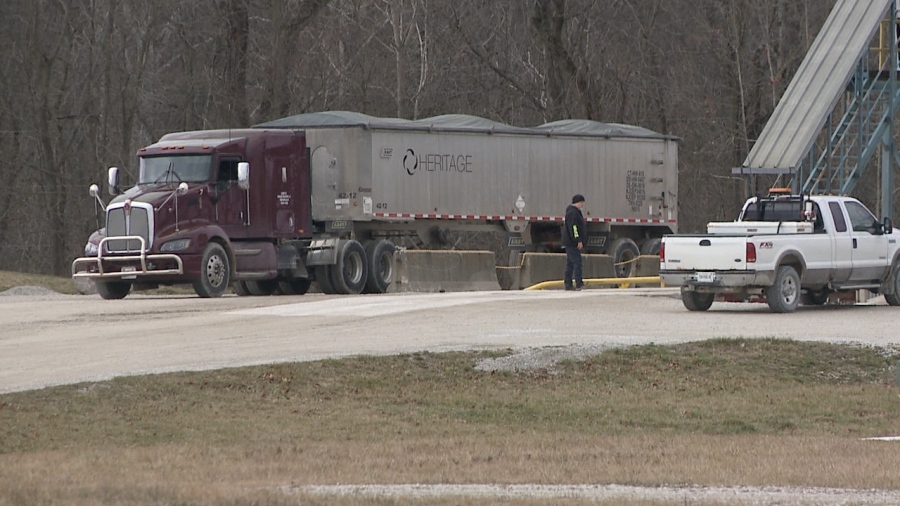 Putnam County landfill receives 3 trucks of toxic waste from East Palestine Ohio derailment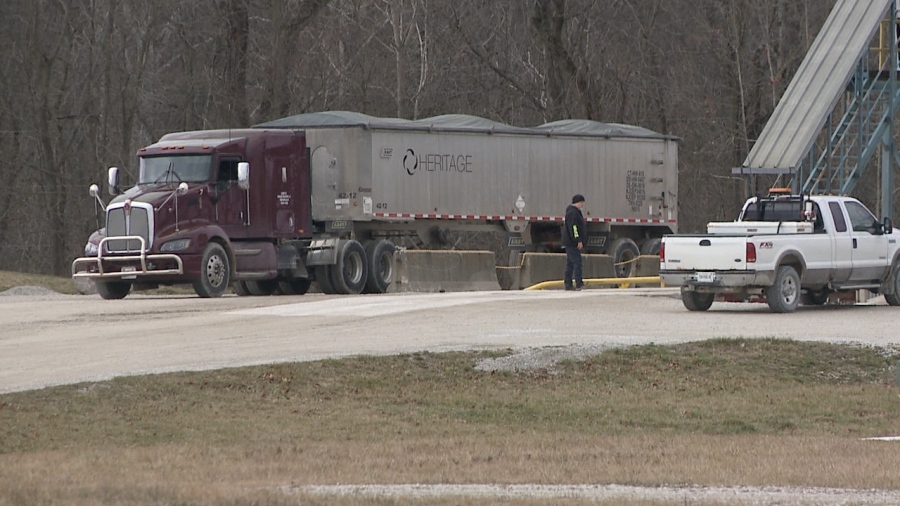 PUTNAM COUNTY, Ind. — Officials with Heritage Environmental confirmed Wednesday night that a portion of toxic waste from a train crash in Ohio has already been delivered to the Indiana landfill, prior to an informational meeting for concerned Hoosiers.
Employees with the landfill held an information session at 7 p.m. Wednesday in the Russellville Community Building to address concerns from Putnam County citizens.
Hundreds of people from the community attended the meeting to voice their thoughts on toxic waste potentially being transported to their backyard.
However, during the meeting Heritage Environmental confirmed that three trucks filled with waste from an East Palestine, Ohio train derailment already arrived Wednesday in Putnam County and have since been dumped.
"The most environmentally responsible thing to do with this material is to bring it to this facility," one Heritage Environmental employee said at the meeting. The comment was met with loud boos from the crowd.
The meeting Wednesday lasted for over three hours, with some attendees stepping up to the microphone to ask questions and others yelling from their seats. Hundreds of people at the meeting said they were concerned with the toxic waste shipments.
"You have been in violation 12 straight quarters," one person yelled. "That is three straight years, and nothing has been done about it. How can we trust somebody that's been in violation."
Heritage Environmental said the Environmental Protection Agency violation previously reported on is for a labeling issue that has been resolved. The EPA website has not yet been changed to reflect there is no longer a violation.
"The landfill is specifically designed the way it is to keep the contaminants in the spot forever so it would never get out into the environment, contaminate anybody's water supply," one employee said. "There's facilities like this across the nation."
When the landfill's representatives told the crowd of people that some of the waste shipments had already arrived, and that more are expected Thursday, the crowd was very upset and began booing again.
"You should have let the people know before you hauled," one concerned person said.
Heritage went on to say these truckloads of toxic waste are being transported by third-party companies that are heavily regulated. At an earlier press conference, the company said there were expecting 2,000 tons of soil.
"You're going to have to answer to God for this," one person yelled.
Heritage said at the meeting that they do not yet know how many more shipments of waste are still to come.
"The testing and approval was completed yesterday," a Heritage employee said. "There were already trucks loaded on site that the EPA had sitting on site."