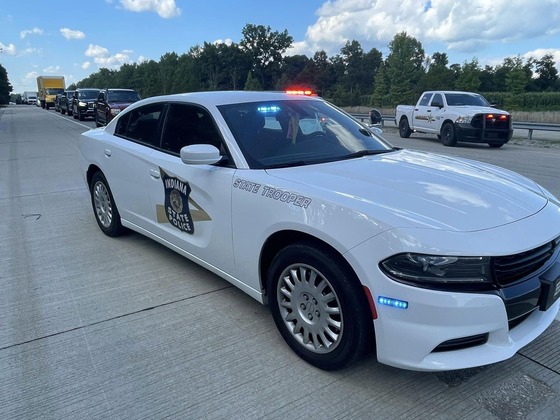 Tennessee man seriously injured in crash on I-65 SB in Indiana
COLUMBUS, Ind. — A Tennessee man was seriously injured on I-65 southbound Sunday afternoon.
Indiana State Police confirmed 27-year-old Jonathan Brown of Lebanon, Tennessee, was struck by a motorcycle while he was trying to provide aid to a different motorcyclist that had been involved in a separate crash in southern Bartholomew County.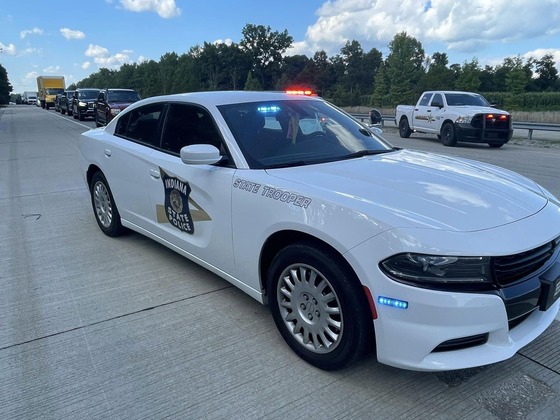 ISP's investigation suggests Brown initially pulled onto the shoulder of I-65 southbound near mile marker 59 because his vehicle struck a bike that was lying in the left lane. Officials believe the bike possibly fell from a different vehicle traveling south.
After Brown pulled over, a group of motorcyclists approached the bicycle that was still in the roadway. One of the motorcyclists, 62-year-old Leslie D. Spillman of Lexington, Kentucky, struck the bike and crashed.
Brown saw Spillman crash and subsequently left his vehicle to provide assistance. As Brown left his vehicle, a 2004 Honda motorcycle that had passed Spillman before he crashed turned around and began traveling north on the southbound shoulder of the interstate. The motorcycle's operator was 39-year-old Darrell Brooks of Lexington.
As he continued toward Spillman, Brown was struck by Brooks' motorcycle. Brown sustained serious injures in the collision and was airlifted to a hospital in Louisville, Kentucky.
At the time of the Indiana State Police's most recent update, Brown's injuries were not considered to be life-threatening. Spillman also sustained non-life-threatening injuries, per ISP.
ISP is still investigating the crash. Alcohol and drugs are not believed to be factors in the collision.