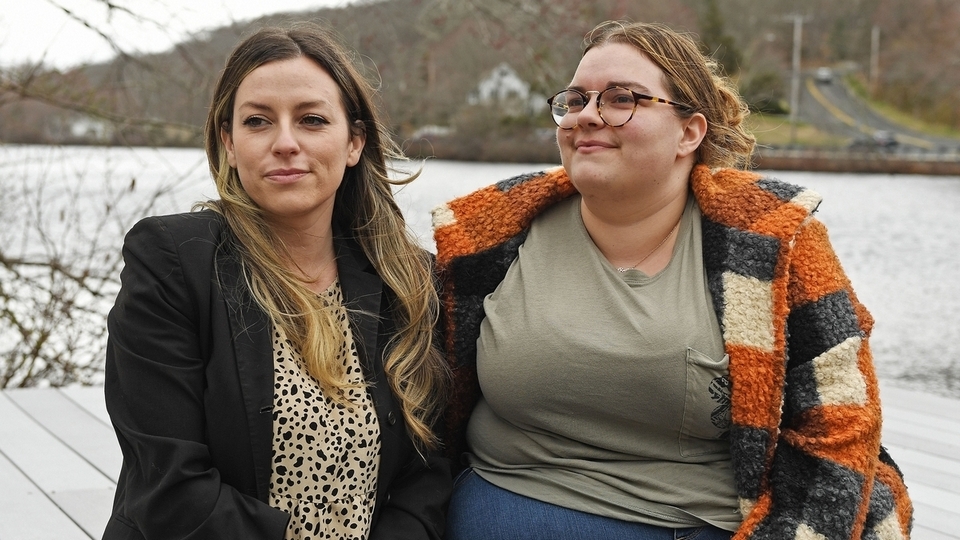 The Day – Daughter of late East Lyme man honored for caring for him
East Lyme – Usually the closest relative to a relative who has become seriously ill takes the responsibility of checking in with them.
But in the case of Phillip Princevalle, who was diagnosed with late-stage prostate cancer at the age of 60 just in March 2020, it was his daughter who lived furthest away who lived up to the call.
Coryn Princevalle of Niantic, 31, had recently moved back to Connecticut from Florida to live with her elderly grandmother to help her with basic tasks like grocery shopping and making sure she was eating.
"It wasn't an option. It wasn't a debate,' Coryn Princevalle said of taking on her father's nurturing role.
Princevalle's devotion to her late father for the last 14 months of his life has now been recognized by the Prostate Cancer Foundation's fifth annual TRUE Love Contest, which calls for submissions describing "a unique caregiving situation."
"She really put her life aside and gave him everything, and took months off for that," her sister Loryn Dempsey of Waterford wrote in the essay she submitted for the TRUE Love Contest entry. "She is an incredible person who deserves to be honored for all the selflessness and love she gave in her role as a caretaker without a second thought."
Princevalle always had a close relationship with her father and believed she was in the best position to help. The middle daughter of three sisters, she was the only one without children or a rental home. Her younger sister Loryn Dempsey of Waterford, 29, and her older sister Taryn Princevalle of Waterford, 34, each have two children between the ages of five months and eleven years. They both have a 2 year old.
"We just had our babies," said Dempsey, who works in human resources for a tech startup company. "It was a wild time."
Initially, Coryn Princevalle helped her father with medicine and took him to his doctor and radiology appointments, but a year later, he needed much more help. It was then that she decided to take time off from her job as an operations director at a Dunkin Donuts franchise to move in with her father to provide full-time care.
"He wanted to be alone and live here. He didn't want his life to change," Princevalle says. "It was an honor. Whatever he wanted, I would have done anything."
Understandably, he would choose to stay in his 500-square-foot bungalow apartment rather than a hospice room in a hospital or nursing home. He had lived there for 10 years and it had a picturesque private dock, where he often sat to enjoy beautiful views of Gorton Pond. Passers-by on Flanders Road loved the giant inflatable 12-foot Frankenstein decoration he placed on the dock over Halloween. Princevalle and Dempsey were thrilled to read the comments of appreciation they received on their Facebook posts about his glowing Frankenstein figure standing at the water's edge.
During her father's final months, when Princevalle moved in with him to take on 24-hour care duties in a hospice, she experienced heightened anxiety. She found herself constantly pleading for relief from the constant pain and feared the possibility of finding him dead. To help with the emotional challenges of being a caregiver, Princevalle was encouraged by her therapist to start projects involving her father.
She and Dempsey remembered the rush to coordinate each child and grandchild who wanted their own plaster memento of their hand clutching his.
"He had to feel good enough to do it. We had to sit still for 15 minutes to let the concrete dry," said Princevalle. "He was a champion. He's been through it all."
It took 24 hours for each of the hand molds to dry before they could remove it. It took a week for him to finish making all the hand shapes. She also spent a lot of time interviewing her father to preserve his memories for future generations.
After the death of their father in May 2021, the sisters decided to support the Prostate Cancer Foundation in memory. Then Dempsey saw the foundation's TRUE Love Contest, which is held every year around Valentine's Day.
"We talked a lot with patients, and there was a recurring story about how many caregivers were involved," said Ashley Hunter, senior marketing director for the foundation. "This was a way for us to honor them."
Kristen Bell is an award-winning actress and the famous foundation ambassador for the True Caregiver campaign because her father-in-law also succumbed to prostate cancer. She was motivated to educate people about the fact that it is a highly treatable cancer if detected early. The foundation encourages people to talk to their doctor, urologist, and family to see if they are at higher risk, as there may be a genetic cause for some people.
Dempsey's essay was one of two winners Bell selected from hundreds of submissions from across the country. In addition to her writing being published on the foundation's website, Dempsey and Princevalle are waiting for a special "caregiver package personally curated by Bell."