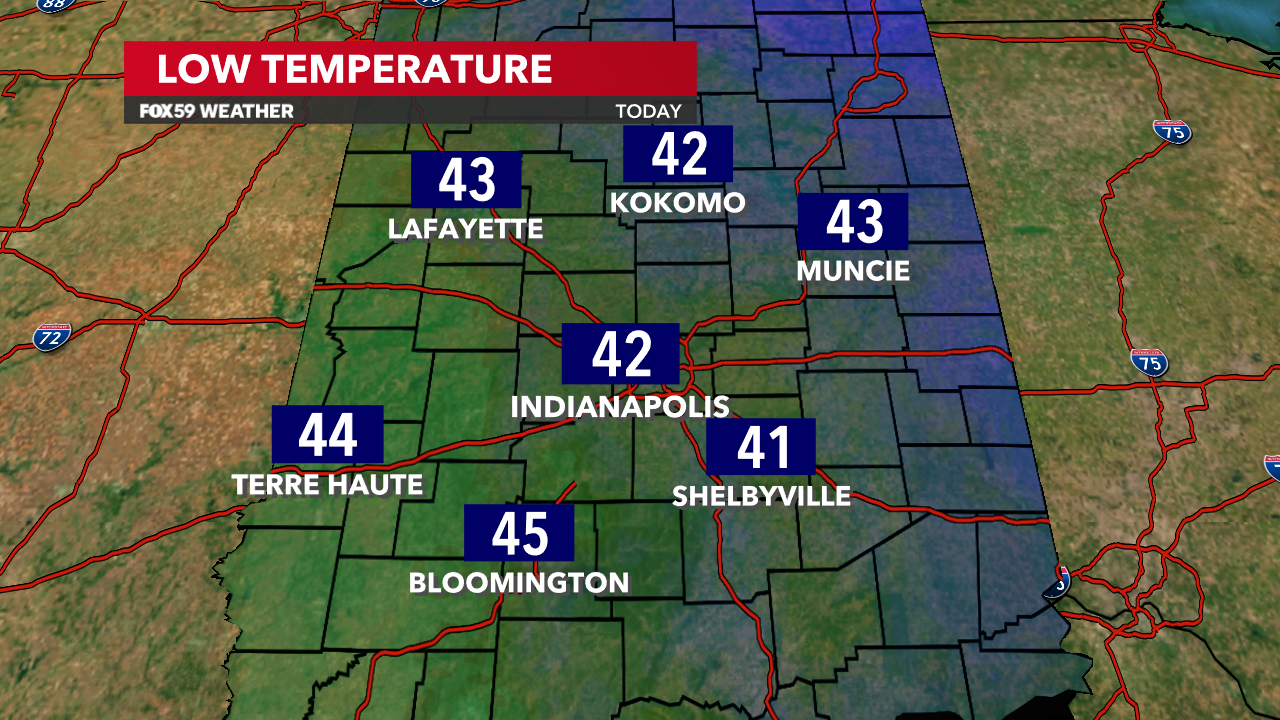 Warmest day of the week, seasonal weather returns
INDIANAPOLIS – We started off this morning chilly with temperatures in the 40s a few showers to our north. We will stay dry for most of this week with cooler, seasonal air moving in overnight.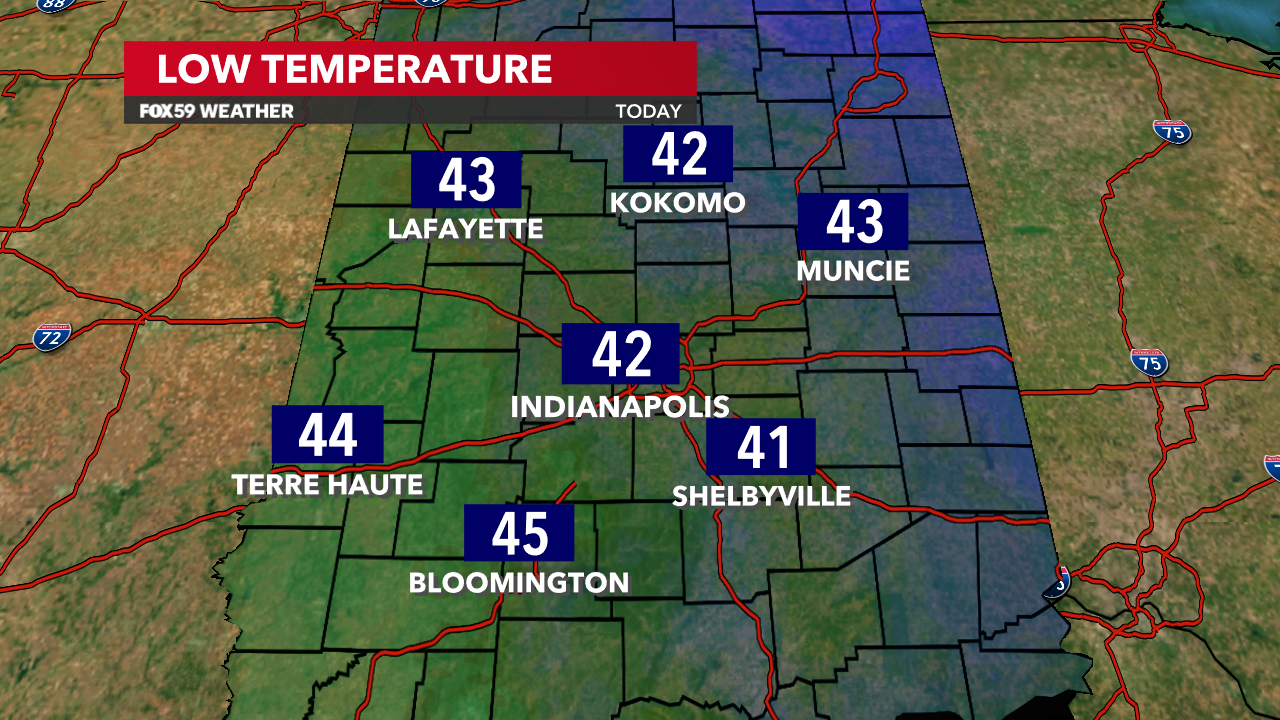 Warm, sunny day Monday
For the rest of your Monday, temperatures will climb into the upper 60s and lower 70s! Winds will be breezy out of the southwest at times, 15-20 mph. This will help boost our temperatures along with a warm front passing through. Overnight lows will drop into the upper 30s after a quiet cold front moves in. A spotty shower is possible but mostly dry for the day.
Seasonal stretch of weather
Tuesday through Thursday, temperatures will climb into the middle and upper 40s under a mix of sun and clouds. Overnight lows will range from the upper 20s to the middle 30s.
By Friday, a storm system will bring rain/snow chances to the area. Timing and totals are still uncertain but keep the umbrella handy during the day on Friday!
Long term forecast
The Climate Prediction Center as well as our long-range pattern shows temperatures below average for most of the month of March.
Indianapolis 7-day