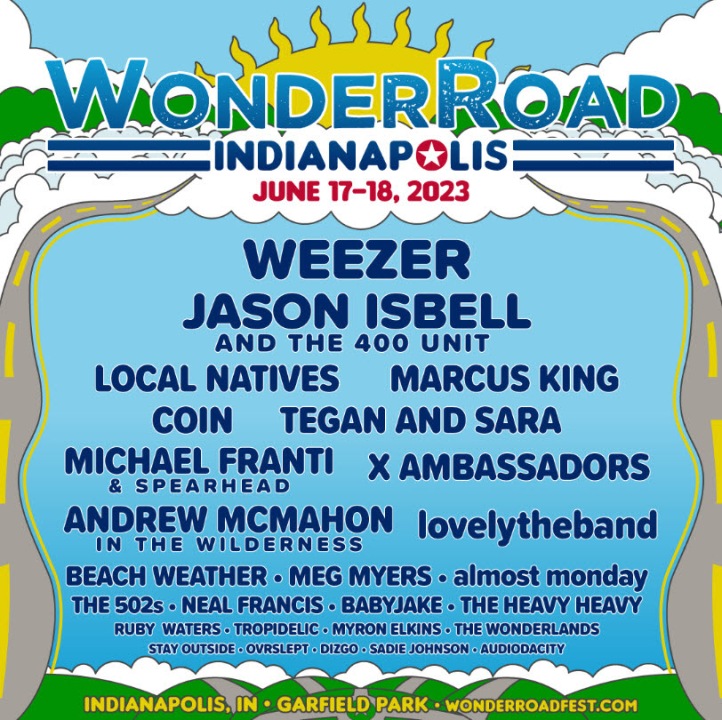 Weezer, Jason Isbell to headline WonderRoad festival
INDIANAPOLIS — WonderRoad is returning to Garfield Park this summer! And it's bringing some big name acts along with it.
Weezer and Jason Isbell and the 400 Unit are the headlining acts for the two-day festival on Saturday, June 17 and Sunday, June 18.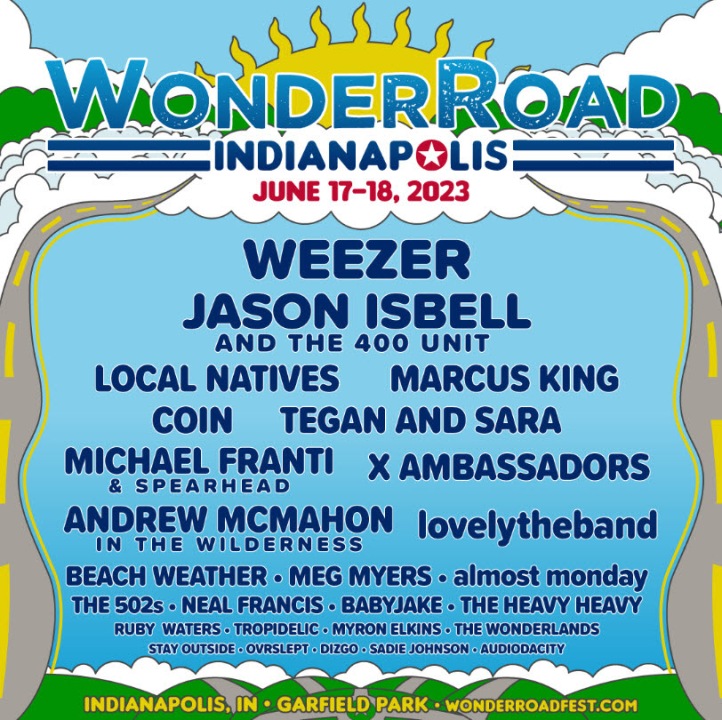 Tegan and Sara, Michael Franti & Spearhead, Local Natives, Beach Weather, Marcus King, and COIN are among the acts that will play throughout the day.
Weezer will finish out the night on Saturday, while Jason Isbell and the 400 Unit will be the closing act on Sunday.
Tickets will be sold as either one-day or two-day passes. A one-day pass starts at $65. Two-day passes start at $109. Tickets go on sale Friday, February 10. Tickets will be sold in three waves, with the price going up for each wave.
Tickets can be bought online at the Wonder Road website or at the HI-FI box office located
at 1043 Virginia Avenue.
Part of each ticket sold will go towards Indy Parks. Last year, the festival was able to provide Indy Park with a $25,000 grant.
Parking on-site will be limited. Attendees are encouraged to use public transportation, a rideshare service like Uber or Lyft, or ride a bicyle.
All ticket sales are final, and organizers say no refunds will be given.