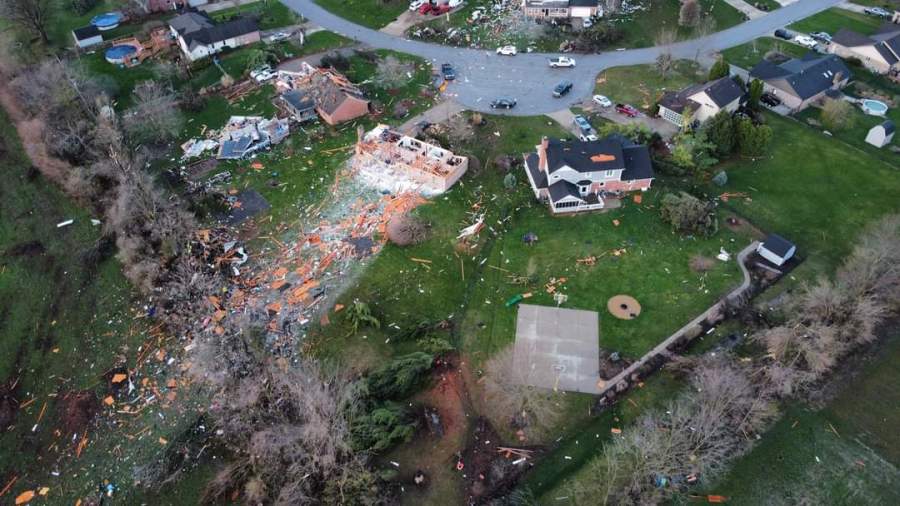 Whiteland implements curfew after EF3 tornado in Johnson County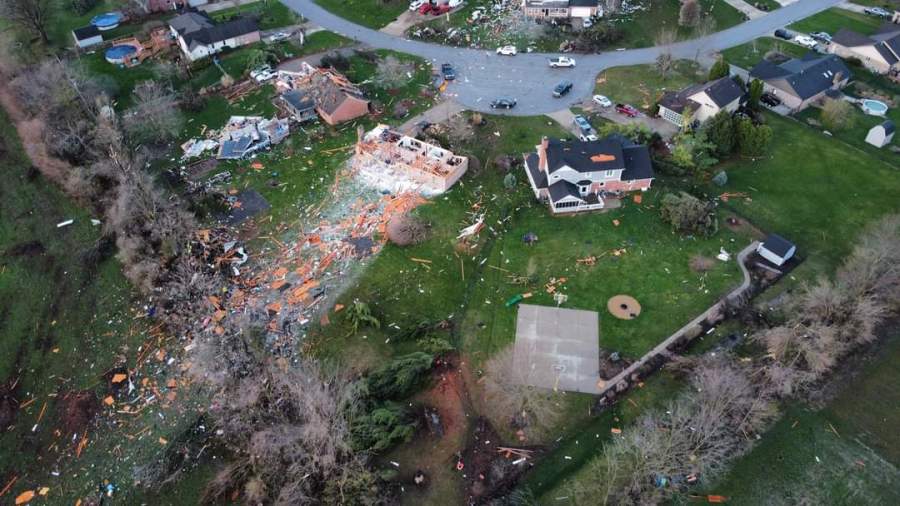 WHITELAND, Ind. — Leaders in Whiteland have announced a citywide curfew to be implemented starting Monday night amidst a mass cleanup of damage caused by a recent tornado.
City officials in the Johnson County town held a meeting Monday afternoon to discuss EMA cleanup efforts, tornado damage relief and the safety of those living in the area. Amongst those announcements was a citywide curfew of 8 p.m.
On Friday night and Saturday morning, Whiteland experienced a devastating EF3 tornado that caused heavy damage to multiple parts of the city. During the severe weather, police in the city said their area took a "direct hit".
Houses were destroyed, public facilities extensively damaged and citizens' lives uprooted.
As city emergency management crews attempt to clean up the wreckage, officials said Monday that they are spread pretty thin. With several parts of the town severely affected, officials said crews will soon need space to prepare clean-ups and debris disposal, prompting the 8 p.m. curfew.
According to Whiteland officials, all citizens should be inside their residences or shelters by 8 p.m. starting Monday night. The curfew will last until 7 a.m. the following morning.
Officials at the meeting said that while the curfew is planned to last until April 9, it can be shortened depending on the progress that crews make in the interim.
In addition to implementing a curfew, officials announced Monday that Whiteland's Clark-Pleasant schools, which were closed to start the week, will remain closed on Tuesday and Wednesday with classes canceled.
FOX59/CBS4's Eric Graves has spent the day in Whiteland, speaking with residents as they begin the long process of clearing debris and restarting their lives after losing their homes and belongings. For a full breakdown of the damage from Eric, watch the video below.