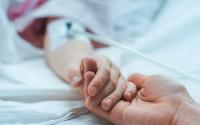 Acute pediatric hepatitis cases raise flags in UK, US, Spain
Clusters of acute childhood hepatitis — many of which result in liver failure — in Europe and the United States are prompting investigations from the World Health Organization (WHO) and the Centers for Disease Control and Prevention (CDC), as the diseases appear to be linked to infections with adenoviruses.
Nine children in Alabama, 3 in Spain and at least 74 in Scotland and Northern Ireland have been sick with acute hepatitis since January.
According to a WHO report, children present to health care providers with markedly elevated liver enzymes, often with jaundice, and sometimes have gastrointestinal symptoms, including vomiting. At least 6 of 74 UK patients required a liver transplant, but no deaths have been reported so far.
"Laboratory tests have ruled out hepatitis type A, B, C and E viruses (and D where applicable) in these cases, while in several cases severe acute respiratory syndrome coronavirus type 2 (SARS-CoV-2) and/or adenovirus have been detected," the WHO said.
"The UK has recently observed an increase in adenovirus activity circulating with SARS-CoV-2, although the role of these viruses in the pathogenesis (mechanism by which disease progresses) is not yet clear."
Recent COVID-19 in some Scottish children
While infection with COVID-19 could play a role in the illnesses, scientists describing cases in Scotland in this week's issue of Eurosurveillance hypothesize that the adenoviruses were more likely the cause of hepatitis.
Although they usually lead to the common cold, adenoviruses have been linked to subsequent cases of hepatitis in the past.
"At the time of publication, the leading hypotheses center around adenovirus — either a new variant with a clear clinical syndrome or a routinely circulating variant that has more severe consequences for younger children who are immunologically naive," the report authors wrote. "The latter scenario may be the result of limited social mixing during the COVID-19 pandemic."
The case study included 13 cases in Scotland identified in March and April. The median age was 3.9 years and 7 patients are girls. There was no history of international travel or other geographic patterns that the researchers noticed.
All 13 children required hospitalization and 3 required a liver transplant evaluation, with 1 child receiving a successful transplant. Five of the 13 patients are still being treated in hospitals, the authors said.
Five children tested positive for adenovirus, with 2 tests pending, and 3 had active COVID-19 infections at the time of hepatitis diagnosis. Another 2 children had a recent history of COVID-19 infection.
Alabama identifies 9 cases
In the US, nine cases of acute hepatitis have been registered in Alabama since October 2021. The CDC is working with state health officials on the cause, but officials told several news outlets that adenovirus may be the cause.
The age of US cases patients is 1 to 6. Five of the nine patients tested positive for type 41 adenovirus.
In Spain, three children aged 2 to 7 years have also been diagnosed with acute hepatitis, with one child requiring a liver transplant.