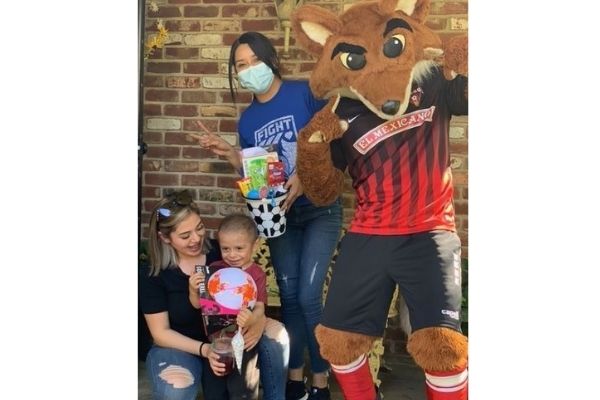 Beauty queen delivering easter baskets to children undergoing cancer treatment
Fresno County Beauty Queen Is A Cancer Survivor Herself
– Andrea Andrade, Fresno County beauty queen and cancer fighter, has teamed up for a second year with Northern California Ford dealers, Fuego FC and the Fresno Grizzlies to deliver Easter baskets to children battling cancer. These baskets contain Ford gift packs including wireless earplugs, Fuego FC and Fresno Grizzlies swag. Northern California Ford Dealers supplies Andrea with a brand new Ford Bronco Sport to take the baskets up and down the California Central Valley, both on and off-road.
"These children's ability to smile and persevere is inspiring, for some of these children, treatment is all they know. They are so strong and an inspiration to all of us, I love them!" says Andrade.
"We are so happy to support Andrea and her bond with these little children. It was so incredible to see a lot of the kids from last year in the stadium, they're amazing," said Fresno Grizzlies president Derek Franks.
"Fuego is so proud to connect with these local warriors, their courage and perseverance encourages us all," said Creative Director Nathan Guzman.
Related
About the author: News Staff
The Paso Robles Daily News news staff wrote or edited this story from local contributors and press releases. The news staff can be reached at info@pasoroblesdailynews.com.