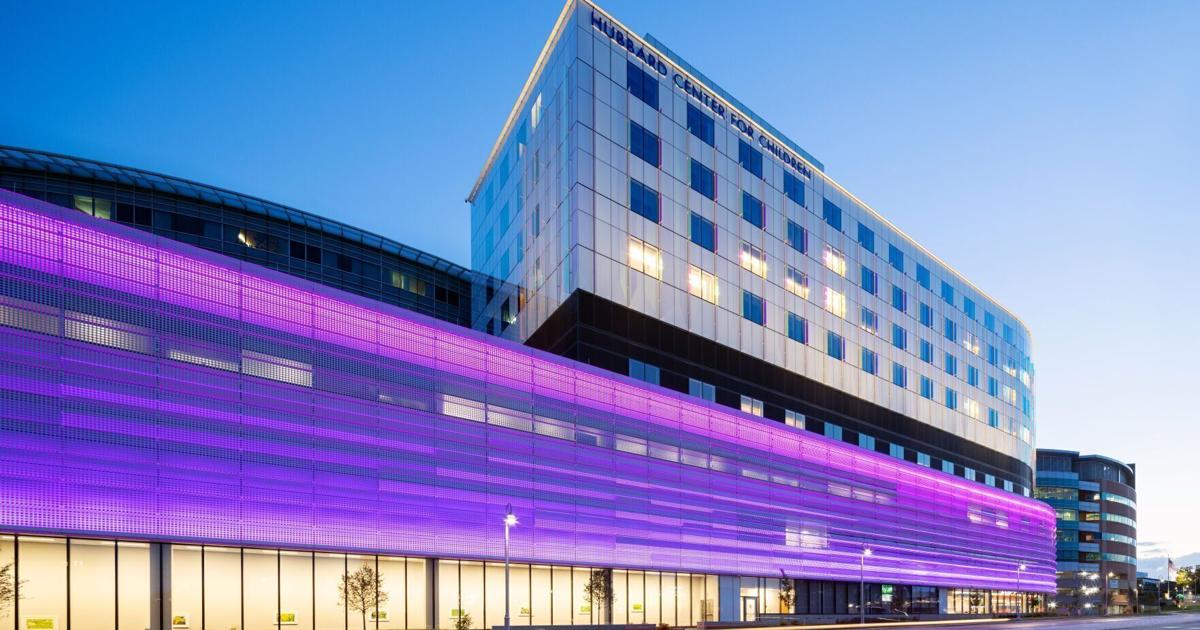 Children's Hospital plans pediatric mental health centers for Nebraska |
Children's Hospital & Medical Center announced Thursday that it will "develop, pilot and open" urgent care centers for innovative pediatric mental health across Nebraska.
The centers, which will serve children and teens, are aimed at addressing the national mental health crisis and improving access to such care in the state.
Centers will be situated in Omaha and in central or western Nebraska. The exact number of centers and their locations has yet to be determined.
Children's Hospital & Medical Center will receive $10 million from the state's pool of federal American Rescue Plan Act funds to establish the centers. Children's also will receive $1.8 million in funding from the Department of Health and Human Services for telehealth technology to support pediatric mental health initiatives.
The Nebraska Legislature allocated a total of $40 million of the state's ARPA funds for behavioral health projects in LB1014, which outlines how the state will spend the pandemic funds. Gov. Pete Ricketts signed the measure Wednesday.
Chanda Chacon, Children's president and CEO, thanked lawmakers, Ricketts and partners in state government for working to address the needs of the state's youths.
"It is overwhelming to see the support from members of the Legislature who recognize the mental health crisis we are facing today and have the fortitude to make a one-time investment that will last a lifetime," Chacon said in a statement.
CHI Health creates its own program for traveling nurses
"The time is now to collaborate with our community partners and stakeholders, and we are committed to addressing mental health issues for children with an innovative model of care."
One in five U.S children report having experienced a mental health condition in a given year.
In 2021, children's hospitals across the country reported a 45% increase in the number of self-injury and suicide cases in 5- to 17-year-olds compared with the same period in 2019, according to Sound the Alarm for Kids, a campaign by the Children's Hospital Association, the American Academy of Pediatrics and others.
In December, U.S. Surgeon General Vivek Murthy issued an advisory to highlight the urgent need to address the nation's mental health crisis among youth.
Dr. Jennifer McWilliams, Children's division chief of psychiatry, said the $1.8 million for telehealth will help the hospital expand access across the state and offer more immediate access to services. That money had been added to LB1014 after initially being included in another measure.
Two other previously announced projects also are aimed at expanding mental health services in the state. Each will receive a portion of the behavioral health care funding allocated by the Legislature.
A nonprofit group led by Omaha philanthropist Ken Stinson plans to build a new 36- to 40- bed inpatient behavioral health center for children ages 5 to 18 on the campus of Immanuel Center. The facility will cost an estimated $50 million and be called Lasting Hope Center for Children and Families. It will be operated by CHI Health.
In addition, Community Alliance — an Omaha nonprofit that has served Nebraskans for 40 years — has announced plans to expand services and build a 120,000-square-foot headquarters at 71st Street and Mercy Road.
Construction will be funded by a $60 million capital campaign, which includes the organization's share of the federal funds allocated by the Legislature.
Carole Boye, Community Alliance's CEO, said in announcing the expansion that mental health challenges were apparent in the community before the COVID-19 pandemic, but the pandemic has increased the number of people affected and spotlighted the area's lack of capacity and access to behavioral health care.
Lincoln entrepreneur shifts gears to help modernize top-secret military information
Our best Omaha staff photos & videos of April 2022
cm-squirrelFeature.jpg
Updated
23 hrs ago
A squirrel nibbles on flowers outside of Andrews Hall on the campus of the University of Nebraska at Lincoln on Saturday.
CHRIS MACHIAN, THE WORLD-HERALD
040722-owh-new-theater-pic-cm004.jpg
Updated
23 hrs ago
The Union For Contemporary Art announced that they are going to turn the F.J. Carey Block building into the Shirley Tyree Theater. The project also plans to preserve the historic architecture of the building.
CHRIS MACHIAN, THE WORLD-HERALD
040722-owh-spo-huskervideo-pic-cm004.jpg
Updated
23 hrs ago
Nebraska's Trent Hixson talks to the media on Wednesday.
CHRIS MACHIAN, THE WORLD-HERALD
040722-owh-spo-nuunobase-LS02.jpg
Updated
23 hrs ago
UNO's Eduardo Rosario tags out Nebraska's Max Anderson at home at Tal Anderson Field in Omaha on Wednesday.
LILY SMITH/THE WORLD-HERALD
041022-owh-spo-springgame-pic-cm015b.jpg
Updated
23 hrs ago
Chris Jambor, left, and his son Dexter Jambor, 8, enjoy the Nebraska's 2022 spring game from the sound end of the Memorial Stadium on Saturday.
CHRIS MACHIAN, THE WORLD-HERALD
Spring Game Tunnel Walk
Updated
23 hrs ago
Nebraska takes the field for the start of the Nebraska football spring game in Lincoln on Saturday.
ANNA REED/THE WORLD-HERALD
Dugout Celebration
Updated
23 hrs ago
Millard West's Drew Borner (4) celebrates his run in the fourth inning with his teammates in the dugout during the Millard West vs. Elkhorn South baseball game at Elkhorn South High School on Friday. Millard West won the game 16-0 in five innings.
ANNA REED/THE WORLD-HERALD
041322-owh-new-storms-pic-cm007.jpg
Updated
23 hrs ago
Storms approach Blair, Nebraska, looking west on State Highway 91 as the sun starts to set on Tuesday.
CHRIS MACHIAN, THE WORLD-HERALD
Storms hit eastern Nebraska and western Iowa (copy)
Updated
23 hrs ago
041322-owh-new-storms-pic-cm006.jpg
Updated
23 hrs ago
Storms approach Blair, Nebraska, looking north on County Road 25, just north of State Highway 91 on Tuesday.
CHRIS MACHIAN, THE WORLD-HERALD